The Bhatsa river, situated near the small town of Asangaon in Maharashtra, at first glance, hardly strikes me as the kind of place I would ever visit on my own. In fact, had it not been for Easy Roads, our first outdoor activity, I am quite sure I would never have discovered the beauty it has to offer. As apprehensive as I was about wagering my sleep for a three-hour drive to the middle of nowhere, I'm quite chuffed to admit that waking up early paid off spectacularly.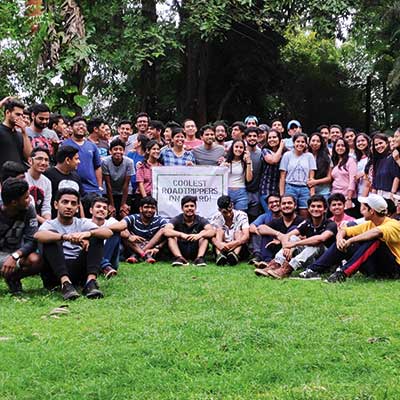 A live music session in the afternoon made for an excellent way for people to show off their talents. Everyone – from our faculty to a vast selection of students – slayed at music, dance and sports. It was a great way to break the ice and get to know each other beyond the four walls of the classroom. It is safe to say that most of us interacted more in that one day than we do at college.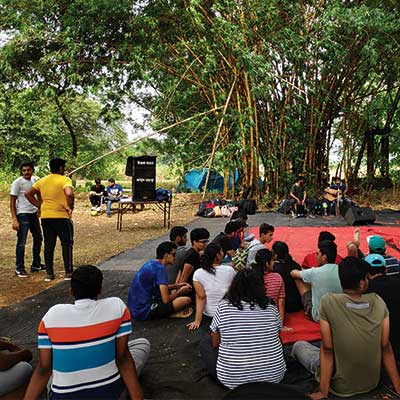 It's not an exaggeration to say that cricket brings India together; after a game or two, it most certainly brought a couple of us closer together. While our national obsession did the trick for some, others bonded over football, volleyball, their love for nature, and, obviously, their desire to win the year's first ever inter-house sports competition (Spoiler alert: Apple House killed it).
While it remains to be seen which house dominates the field in the football finals, one thing is for sure – the seed of team spirit that this day has sown in our minds will be there for years to come. Sorting us into houses and making us compete against each other was an excellent way of making sure we gelled with people we had never crossed paths with before. This excursion was an ingenious way of giving us a sneak-peek into what our time ahead at SP Jain has to offer – constant curveballs that throw us off our game initially, but sooner or later make us come together and take away something intangible from the experience.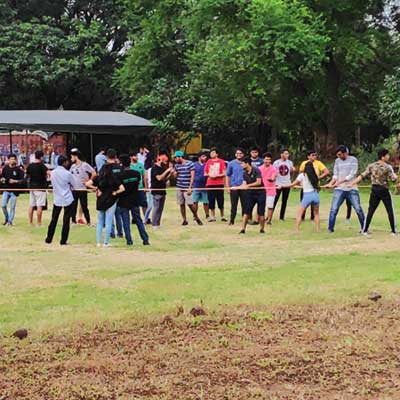 All in all, I don't think we could have asked for a better road trip; after all, when you have good friends, good music, pleasant weather and kadak chai - what more can you ask for?
About the Author: Pooja Agrawal
Pooja Agrawal is a student of SP Jain School of Global Management's BBA intake of September 2018 and the President of the BBA Editorial Club.