Today, let's meet our BBA graduate Nicolaas Kimman (Founder & General Manager of Ragam Foundation), a problem-solver dedicated to making a better world.
Ragam (meaning diversity) Foundation, a non-profit organisation, aims to tackle the variety of issues that Bali, Indonesia, is facing. It implements several key initiatives and programs that interconnect in order to have a sustainable and significant impact. Nicolaas and his team ensure that thousands of 'bungkus' nutritious homemade meals reach Bali's most vulnerable communities every week and provide income opportunities, access to clean water and much more.
Born in Sanggau, West Kalimantan, Nicolaas grew up in Indonesia before studying internationally and graduating with a BBA from SP Jain (Class of 2017). Read on to learn more about his exemplary service to society.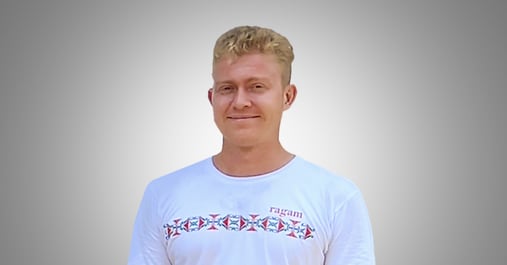 Q. What's the story behind Ragam? What inspired you to start this Foundation?
Where do I begin. Being foreign, I always had it easy in the economic sense and was always immediately put on a pedestal by locals, one I felt I didn't deserve. That, combined with the discrimination and poverty I've witnessed, sparked a strong sense of wanting to give back to the country I call home.
The concept of Ragam started in a kitchen. I used to work for a different NGO and learned a lot of invaluable lessons from there. I loved the journey, but after a year, it was time to broaden the scope of support, so Ragam was born.
Q. What is Ragam foundation all about? Who are the people you help the most through this initiative?
Ragam means "Diversity/Variety", which reflects everything we do. The people who help us are diverse, the people we help are diverse, and the programs we set up and means of support are diverse. It's about creating a community where collectively we can impact and help those in need.
The pandemic severely impacted the economy of Bali as it's predominantly reliant on tourism for income and stability. With all of it practically shut down, people have resorted to doing anything they can to get by, which for some isn't enough as many do not earn enough to cover all the costs for themselves or their families. What we aim to do with all the systems of support that we have set up is to alleviate the burdens and stresses that people are facing.
We support other NGOs and individuals with distribution and allocation of their donations whilst setting up collaborative initiatives and programs to have the most effective and direct impact possible.
Q. What are the programs your Foundation currently focuses on?
Our programs focus on the following –
1) The heart of the operation will always lie in the kitchen. This is because there will always be people in need of a delicious and nutritious meal that provides them with the much-needed energy to work, study, and survive and allows them to save some money. This goes a long way, especially during an economic drought like the one Bali faces. Many of our other programs also revolve around the kitchen to create a circular economy and system of support.
2) Providing teenagers and young adults opportunities to learn and develop professional and personal skills in our kitchens.
3) Guiding communities to provide for themselves by farming. We trade any of their excess produce with rice from our partnered farms for our kitchens. We cook meals with them, which go back into the communities.
4) Purchasing ingredients from small scale local businesses focused on quality. We aim to promote these partners and help them to prosper.
5) Hosting cooking classes (led by renowned local chefs) to highlight the produce from our farms and partners to promote them and showcase the beauty of Indonesian cuisine.
6) Besides these, we also have programs that provide people with water filters, education, emotional support and personal development.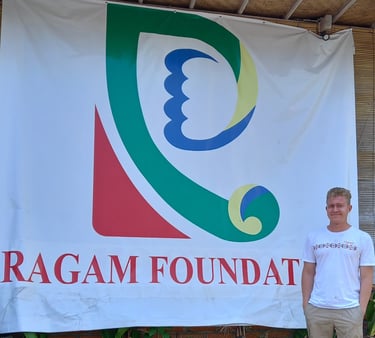 Q. Your vision is to improve the welfare of underprivileged communities in Bali & Indonesia. Could you share a few anecdotes of how your organisation is achieving this?
One of the best examples I can give is that of the NTT Community we have and are helping. This is a community of 22 Families and roughly 125 people, all from the same region of Indonesia. These people live in a small makeshift "town" built on a plot of land hidden behind the most Iconic statue in Bali, 'GWK'. With financial struggles happening well before the pandemic, their situation is a lot direr, and many are thinking about moving back to their home islands.
Since I met them, they have shown nothing but kindness, a keen sense, and determination to better their situation. What sets them apart from many other communities that we support is the access to a large and fertile plot of land. This is a perfect place with perfect people to start the Community Garden Program.
Now the wild plant-covered lands are filled with wonderful crops. The crops they don't use, we exchange them for rice and other forms of aid to mitigate amongst the community by picking it up directly from their farm. The ingredients are then brought to the kitchen and cooked into free meals to distribute to the communities we support (theirs included).
This is something we have and are replicating with other communities, families and individuals, each in different ways. By first identifying what they have, can do and are interested in and incorporating it into the "Circular Economy"
Q. What are your plans for future growth or change?
I can confidently say that the programs we have now will comfortably grow and expand over the next three years with more gardens, local businesses, chefs in training, and of course, more kitchens. Each program plays a significant role in creating a collective and sustainable impact.
We've already begun new programs, but they're yet in their very early stages of development. One of them is being part of a new board to start an island-wide Silvo Fishery movement to help local fishing communities gain access to a sustainable way of fishing whilst also preserving the mangrove forests and ecosystems.
As I mentioned before, we keep things flexible and open. Involving communities at our core will create a sense of belonging and increase the success rate of each program. We believe that a better future lies in the collaboration of unified actions, and we are blessed to be able to facilitate and be a part of this development.
"When we focus on what drives our souls, we attract those who feel the same."
Q. Do you think your time at SP Jain helped you build the skills to run this Foundation? How?
SP Jain honestly played a significant role in my life. I was interested in the BBA program since it is held in 3 countries. The thought of travelling whilst studying and the subsequent life experiences I would gain excited me. The actual business course was an afterthought as I had no idea what I wanted to become. So, when I received a scholarship, I was over the moon, and I knew that the next four years would prove to be one fantastic roller-coaster ride of an experience.
Studying business has never shifted my focus from doing what I love: cooking. So after graduating, for about three years, I worked in all sorts of kitchens all over Sydney. I realise that everything I learned, each subject I had, the influences and the lessons from many professors and friends along the way helped me to be able to do what I do now in the most effective way possible.
Being knee-deep in excels, making financial reports, complex budgeting spreadsheets for each program, and studying statistics in Dubai is something I, as a 19-year-old, would have never dreamed of, but I immensely enjoyed it! I delivered clear and concise presentations to investors and people in general (thank you, Prof David & Prof Golo). I'm able to promote the Foundation and implement simple marketing and sales strategies to attract corporate sponsorships and large donations (cheers Prof Mo).
With that being said, I'll simply add "Suksma" (thank you) to everyone involved in my crazy and incredible journey at SP Jain. And remember the 4 Ss of Indonesia – Sabar, Santai, Semangat dan Senyum – that implies 'Be Patient, Relax, Stay Spirited and Smile'.
Q. We're sure that many of our students and alumni worldwide would love to help your cause. What are some ways in which someone can contribute to Ragam?
The primary way to support Ragam is for those living abroad through financial support. You can do this through direct and indirect means. You can send us funds to support our many programs, or if you specify which program you would like to help, we will make sure your donation is used accordingly and provide a report to showcase your impact (should you want one).
You can also send your donation directly to one of our many partners to help purchase sustainable ingredients and produce for our kitchen. For example, buying organic rice for our kitchen from https://www.astungkaraway.com/ will feed people and support their unique initiatives and programs.
If you ever find yourself in Bali, feel free to contact and join us to experience and help out with what we do first-hand. Spreading awareness by following us on IG @ragamfoundation and sharing what we do with others is always a great way to support.
Finally, please feel free to contact us if you have any ideas about how you can help through networking, refining programs, setting up collaboration, or anything else. We're always happy to work and collaborate with people to help how many we can. You can get in touch with me at Nicolaas@ragamfoundation.org