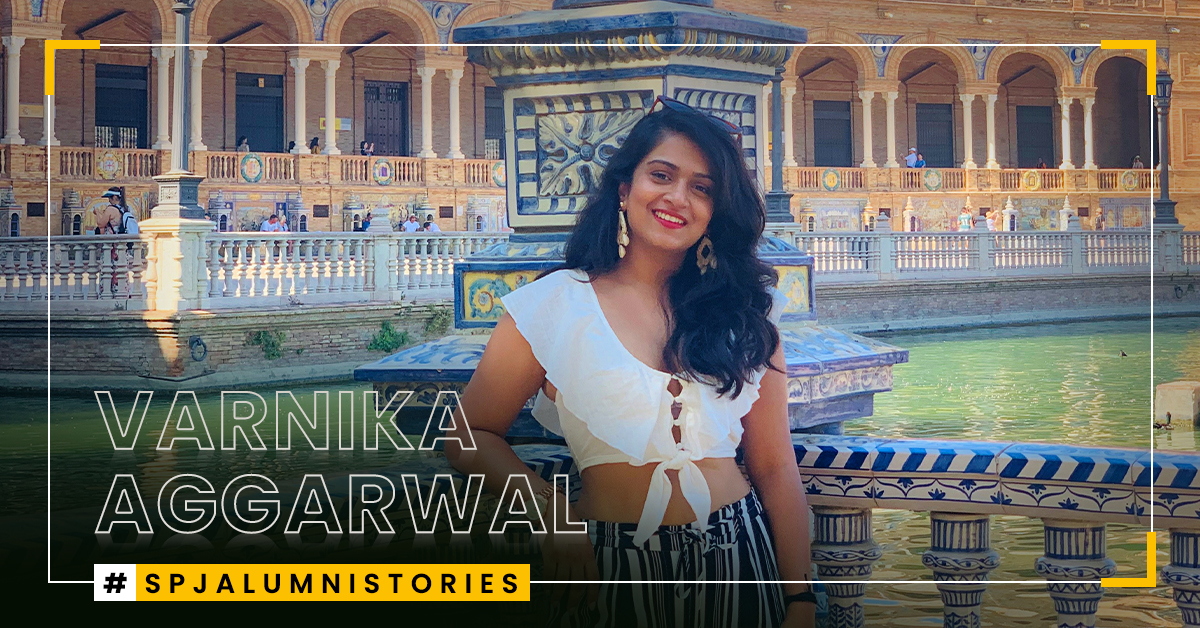 My love for events took root when I organised the first-ever ball at SP Jain during my second year of the BBA Program in Singapore. Tasks like finding the right vendors and building the right team to bring the ball to life were challenges that gave me an adrenaline rush like never before. As we watched the ball become a huge success and a tradition that would continue for the upcoming batches, I gained newfound confidence in my abilities to organise and manage events. Although I majored in finance and initially planned to pursue a career in investment banking, I always felt a strong desire to make a positive impact on the world.
As technology and social media began to consume more and more of our attention, I noticed that people were losing sight of what truly mattered: cherishing the relationships and experiences that bring joy and fulfillment to our lives.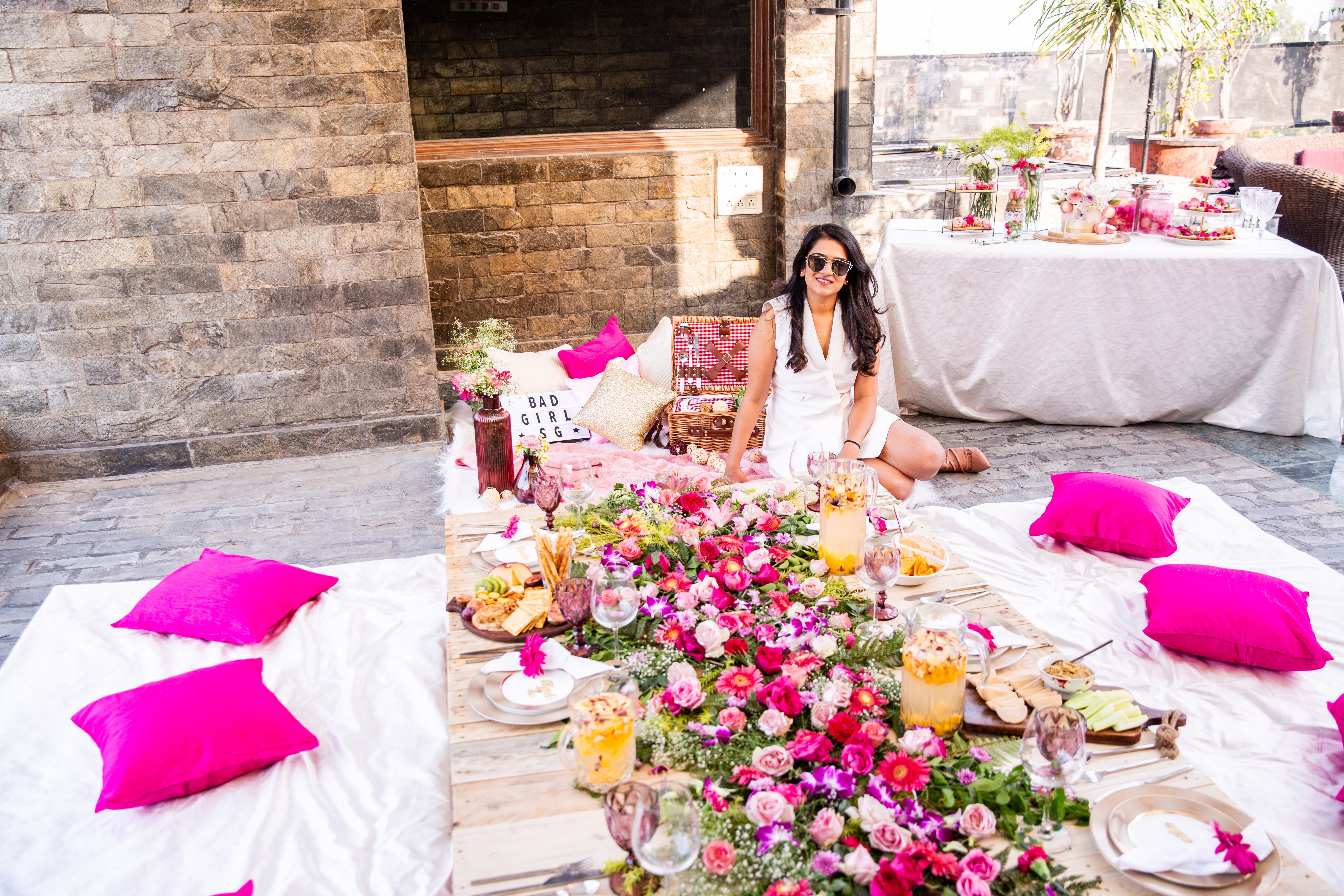 I realised that many people longed for romance and magic but felt too overwhelmed by their busy schedules to make it happen. In today's digital age, we are so busy being glued to our phones that somehow, we have forgotten how to cherish the ones who are always there for us. Even though we are all die-hard romantics and dream of living those lovey-dovey scenes straight out of Karan Johar's movies, our current routines and go-getter lifestyles don't allow us the time to make it happen. That is how 'All About Love' was born in 2018. It involves curating spersonalised experiences, including marriage proposals, date nights, anniversaries, and bridal showers, to help one spend quality time with their loved ones!
The idea for 'All About Love' came when my best friend decided to get married. Instead of going for a materialistic gift, I wanted to give her an experience that would stay etched in her heart forever. So, I roped in her fiancé and got him onboard for a gift not thought of before - A Proposal! Every girl has dreamt of a proposal at some point in her life, and since they were not a thing in India back in 2018, I thought it would be the perfect gift for her. I set out with the overtly ambitious thought that I would need a few candles and petals to execute this unique gift. Little did we know how overwhelming it would o get with all the attention to detail required in making this experience come to life.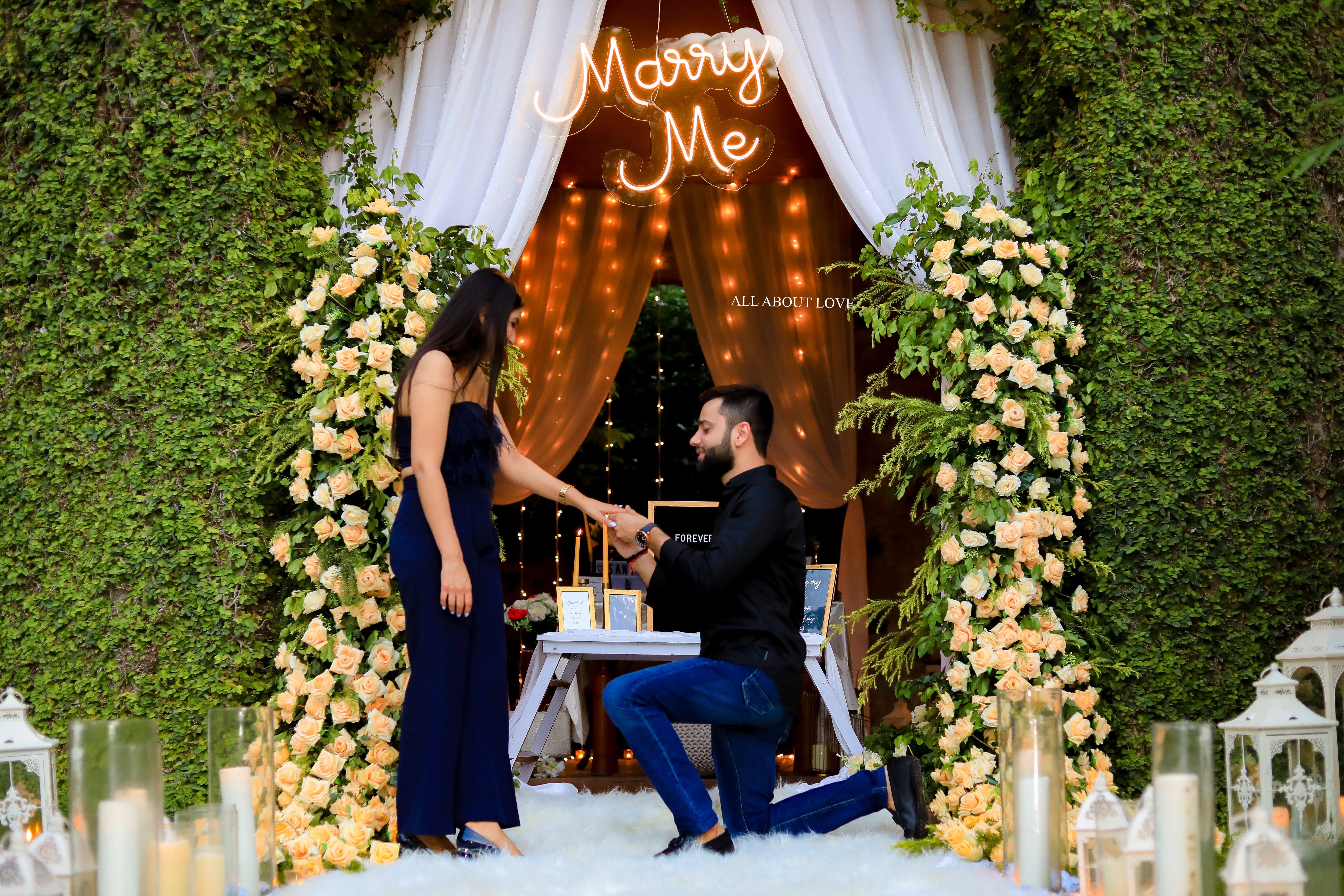 Despite all the hurdles, the proposal went on to be a success. My friend was over the moon with tears of joy when he went down on one knee. As I was busy weeping on the side, I had my 'AHA' moment, realising that the source of my happiness was going that extra mile to help people express love.
One of the most significant challenges I encountered in my early days was maintaining the momentum of my business, despite facing pressure from people around me to abandon it and "settle down" in life. Being among the first companies to bring this concept to India, many people regarded my venture as a mere hobby rather than a legitimate business. Those days, I would draw inspiration from one of my favourite Mark Twain quotes: "Challenges are what make life interesting, and overcoming them is what makes life meaningful." So, I continued to persevere with the vision to help people spend quality time in India.
Today, as a company, we take pride in having carved a niche for ourselves in the overly saturated events industry. Besides establishing itself as the go-to luxury planners for HNIs and influencers like Kritika Khurana, Sakshi Malik, and RJ Supriya, to name a few, we have been featured on a radio talk show for Valentine's Day 2023 on FeverFM, Taj Palace's official Instagram page, listed on India's top wedding websites like WedMeGood, WeddingBazaar, and WeddingWire, and won the Best Proposal Award at the prestigious Wedding Sutra Awards (2021). Moreover, ABL holds a strong social media presence with around 85k followers on Instagram and over 2 million views on some of our reels!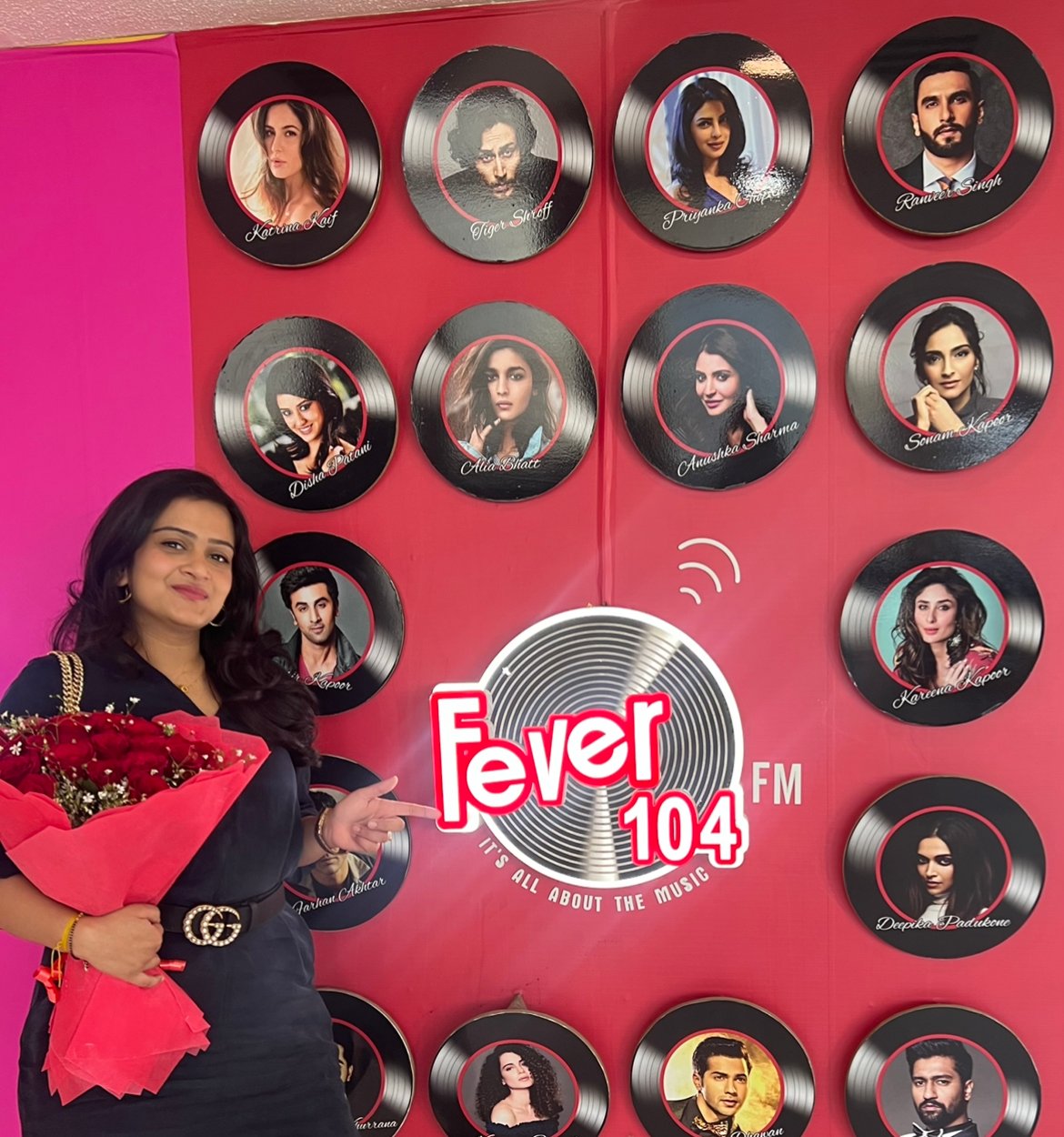 As they rightly say, when you love what you do, you will never work a day in your life. That's exactly how I feel about 'All About Love'. Since our inception, we have helped create over 700 unforgettable experiences, and we are just getting started!
---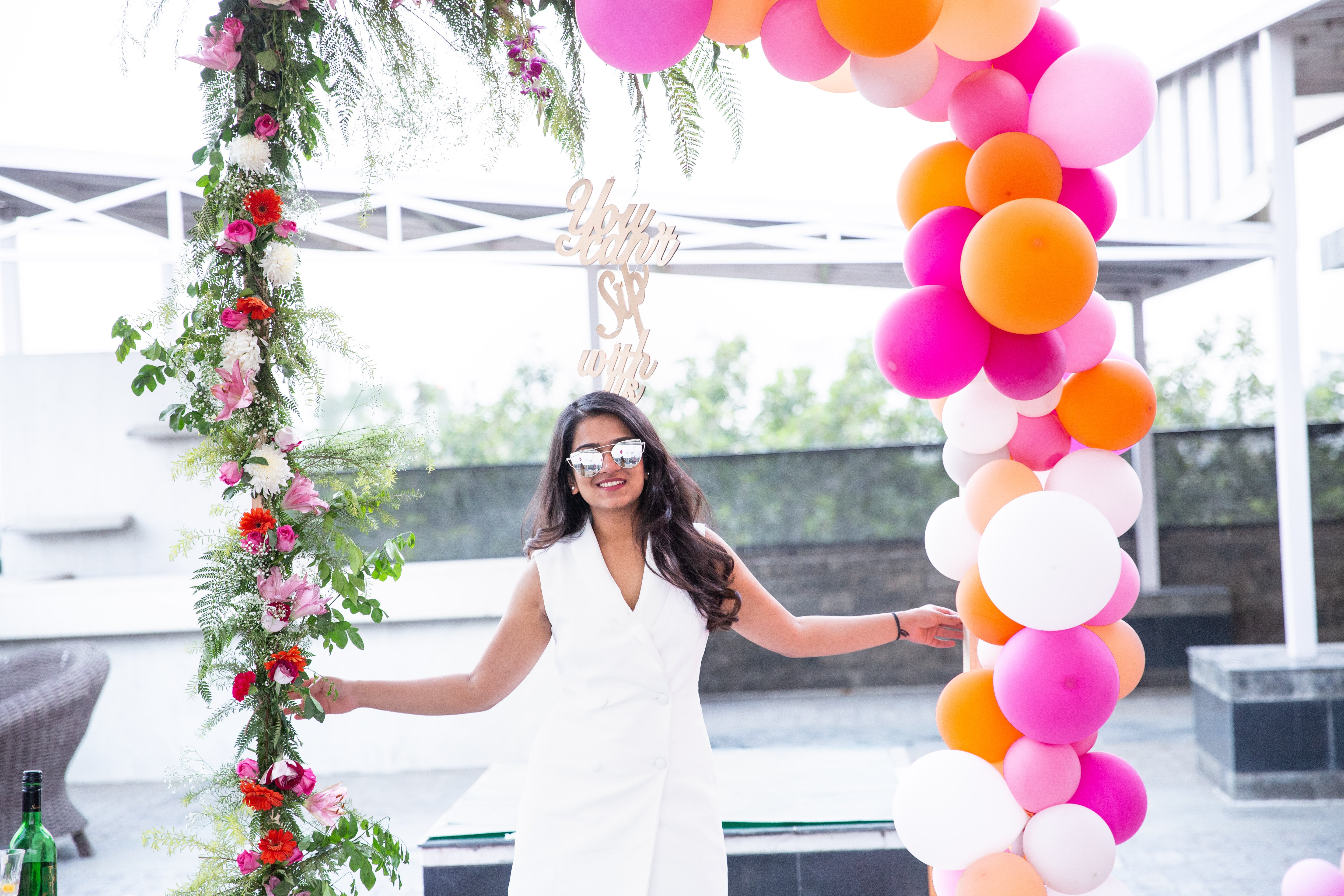 Varnika Aggarwal (BBA 2015), a creative entrepreneur, hails from Muzaffarnagar and currently lives in Mumbai. Despite pursuing a major in finance, she altered her career trajectory by following her passion for romance and founded 'All About Love', a company that curates bespoke proposals and date nights. When not busy crafting unforgettable experiences, you would find her playing the flute, showcasing her artistic side.