In 2019, Nishit Kedia flew from Hyderabad to Singapore to start his BBA journey of a lifetime. Four years later, Nishit tells us all about his reason for choosing the unique tri-city program, the impact of studying alongside peers from diverse backgrounds, his internship experiences across three countries, favourite faculty members, and invaluable friendships. Let us join Nishit as he takes us through his years of growth and experiences.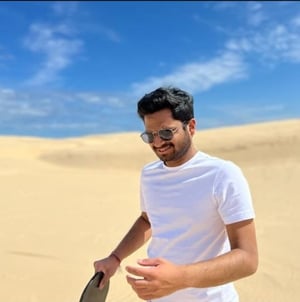 Why did you choose to pursue SP Jain's BBA program?
I chose SP Jain's BBA program for various reasons. Firstly, its tri-city program allowed me to experience living and studying in three different cities across the globe, which was an exciting prospect for me. Secondly, the program offered a wide range of specialisations that aligned with my interests and career goals.
The emphasis on global learning and student life was also appealing, as it allowed me to broaden my horizons and network with students from all over the world. Lastly, its practical learning approach and post-study work rights made it a solid choice for my future career prospects.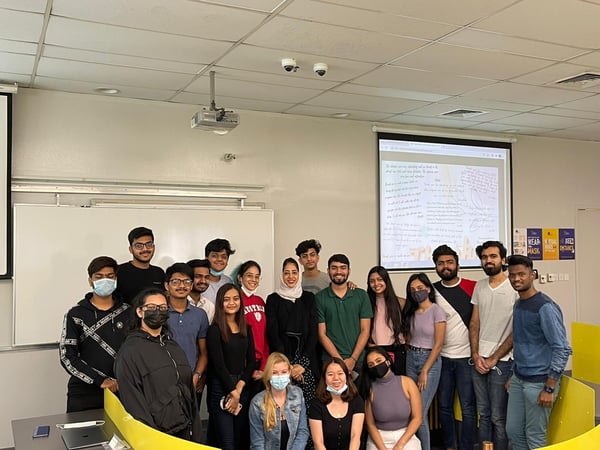 How was your experience sharing a classroom with peers from different countries?
Studying with a diverse group of peers from over 20 countries has been an enriching experience. I gained a deeper understanding of different cultures and was surprised to discover that despite our differences, we all shared similar values and principles. Moreover, collaborating on group projects with such a diverse team also helped me develop my teamwork and communication skills, beneficial for my future career, and studying with international students allowed me to learn more about the diverse cultures within my own country, India.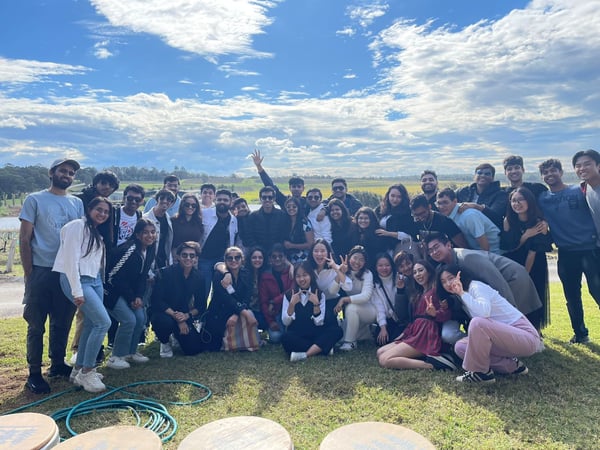 What have been some of your top achievements through your SP Jain journey?
Some of my top achievements at SP Jain include making it to the Dean's List for five semesters out of seven, becoming the President of the Student Council for two years, organising many events, and always being proactive with everything. I also successfully made it to the finals of JagDen, cleared CFA L1 with a 90th percentile score, got good internship opportunities, a job, and, most importantly, lifelong friends.
Overall, I consider my greatest achievement to be the significant personal growth and development I have undergone. From a shy and introverted individual, I have emerged as a confident and outgoing person, comfortable conversing with anyone.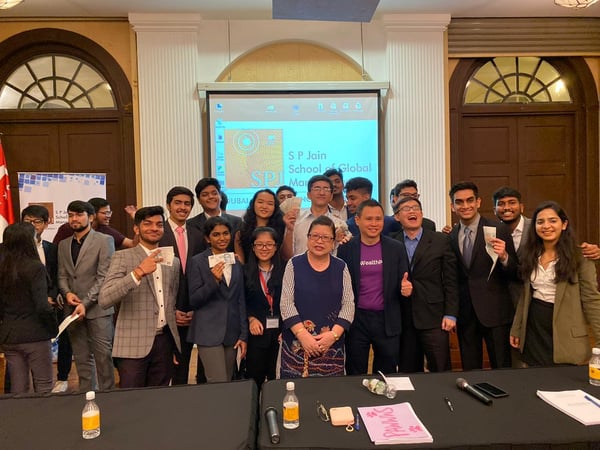 Where did you intern in the last four years?
During my first year in Singapore, I interned remotely at Global Free School. In my second year, I interned at Filli Café in Dubai, a multinational café chain with a presence in six countries. It is also the UAE's largest home-grown chain.
During the summer break, I started my own venture, Grad Learn. In my third year in Sydney, I worked as a Financial Analyst intern at Vertical Financial Services for four months before transitioning to an early-stage startup called Chippit, where I started as a strategy intern and later emerged as a founding team member and full-time employee.
What are the standout memories you have from your UG journey?
My four years at SP Jain have been full of outstanding memories I could never forget, and I have had the best time of my life here.
Starting from JagDen in Singapore, our first practical project, wherein we had to create a business plan and pitch it to the investors, was a fabulous experience filled with fun and learning. Further, we enjoyed taking the lead and organising several events and competitions. Additionally, the hostel on the Singapore campus brims with fond memories as we all used to have a lot of fun at the pantry, the DTL lounge or the cricket field.
We have spent many sleepless nights together. Moreover, all the GL and SL activities we had, were always fun-filled and never repetitive. We had so many activities that it would get difficult to attend them all.
Further, all the group projects were a great experience.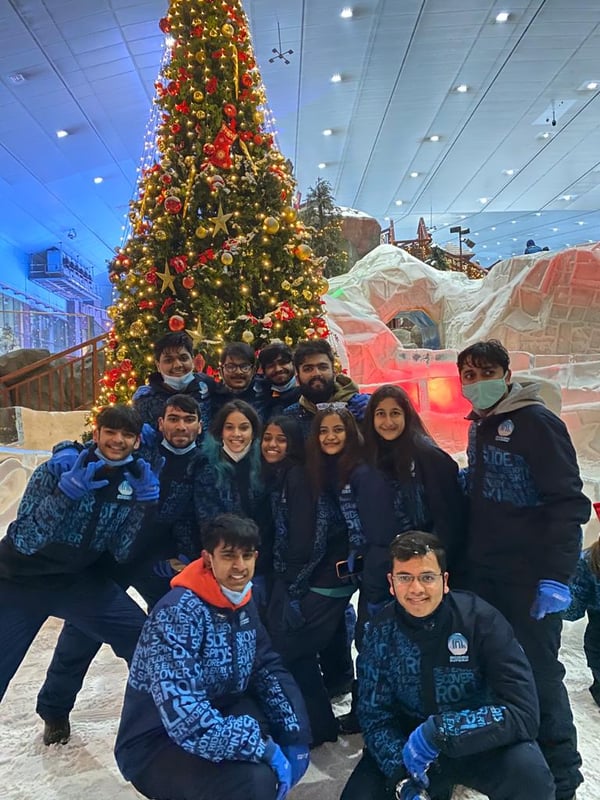 What was your SP Jain tri-city experience like?
Being in the first year, Singapore was very special. I was away from home for the first time, but I settled in quickly and could make friends on the first day as we had the icebreakers. Further, we had a lot of GL activities that enabled us to explore the city very well. Lastly, as all of us were staying together, we had tons of fun on campus.
The Dubai experience was the best. The entire Dubai faculty, including professors, program office and student experience coordinators, were outstanding. We had a personal connection with everyone, and they looked out for our best interests. We were also introduced to Dean Vaidy, and from there, our experience was even better as he was very keen on listening to our problems and solving them as soon as possible.
Further, as a place, there are many things to do in Dubai, and you will never get bored of exploring.
To start with, the Sydney experience was a bit tough in the beginning as we had to lease out a flat which was difficult to get. Nevertheless, as things settled down, the experience improved, and we had a good time.
Who is your favourite faculty- from SPJ Singapore, Dubai, and Sydney, and why?
It is very difficult for me to name one favourite faculty. From Dubai, it has to be either Prof Nitin, Prof Sadia or Prof Hariharan. They all are mind-blowing, and I wish I had them for all four years.
At the SPJ Sydney campus, it was Prof Daniel. As I was a finance major, his way of teaching was practical, and he used to teach us complex concepts in a simple manner through various activities.
And my favourite faculty from SPJ Singapore is Professor Shalini because she taught us MS Excel in a very easy-to-understand manner, and Excel has benefitted me the most.