Do you dream of becoming a global business leader? What do you think it takes to become the best, the brightest and the most successful? If you're of school leaving age, SP Jain School of Global Management is here to help you answer those questions.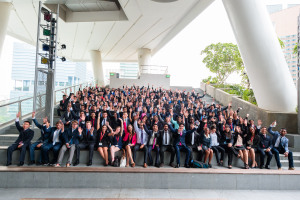 If you have a business vision or a dream that you want realised, S P Jain will give you the skills that you need.
S P Jain offers a truly international experience, with campuses in Dubai, Mumbai, Singapore and Sydney. If you want to be a seasoned traveller who is familiar with different cultures prior to launching your career, studying with us is the quickest way of becoming one.
All students who enroll at S P Jain on our Bachelor program are required to study in three different locations – Singapore, Dubai and Sydney – providing them with outstanding networking and career opportunities in each country.
We want to meet and educate the future business leaders who will help define the 21st century, and we believe that someone like you could become one of those leaders. If you believe you are a born leader who dreams of starting your own business some day, an international business degree is the first step towards realizing that dream.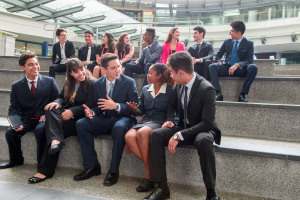 All S P Jain students get to conduct applied learning research special projects with some of the world's top companies as well as interact with local business and community leaders. You will also get the opportunity to rebuild houses in Cambodia or rehabilitate a village school in China. You could also start your own hobby club, discuss youth issues at the AMUNC, or test your own business theories in hi-tech multimedia environments. There are endless opportunities for our BBA students as we shape them in becoming the next generation's global citizens.
S P Jain's specialisations include Global Finance, Contemporary Marketing Management, Global Logistics and Supply Chain Management, Consultancy Management, Entrepreneurship and Information Technology Management.
Don't just take our word for it, Forbes ranked S P Jain #10 in the world in The Best International MBAs: One-Year Programs (2015-16), while also ranking our Global MBA #5 in Asia (Best International Business Schools 2013). Also,S P Jain School of Global Management's Global MBA program has been ranked among the Top 20 MBA programs in the world in the Forbes Best Business Schools (International) rankings 2013. For two consecutive years, in 2011 and 2012, S P Jain held a coveted spot in the Financial Times Top 100 Global MBA ranking. S P Jain's business programs are also accredited by ABEST21, Japan, indicating that we adhere to world-class quality standards.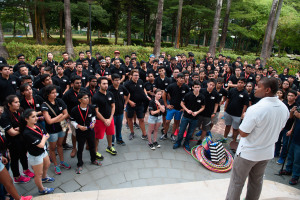 S P Jain is the youngest business school to be placed among the world's top 20 business schools, an achievement we attribute to the outstanding success of our students. We are the truly the next generation of business school, and we are designed specifically for the needs of your generation.
But you don't just get the benefit of the S P Jain experience while studying with us; we take an active role in helping our students develop their career, placing them with some the world's leading and most dynamic companies.
Our Global Career Services assists with internship and job placement both during and after a student's graduation, finding you work in the Middle East, Asia or Australia. Leading companies in Singapore, Malaysia, China, Vietnam, Thailand, India, U.A.E, Kuwait, Bahrain, Oman, Qatar, Saudi Arabia, Senegal and other countries have and will continue to hire S P Jain talent and you could be that talent.