In 2019, Priyanka Vishnu, a young data science enthusiast from Chennai, started her Bachelor of Data Science journey with SP Jain. Today, she resides in Sydney and is pursuing a thriving career as an Operation Analyst with Uber Australia, one of the world's most prestigious and sought-after companies.
How did Priyanka land a role with Uber Australia? How did her BDS journey help her in this venture? Let's find out.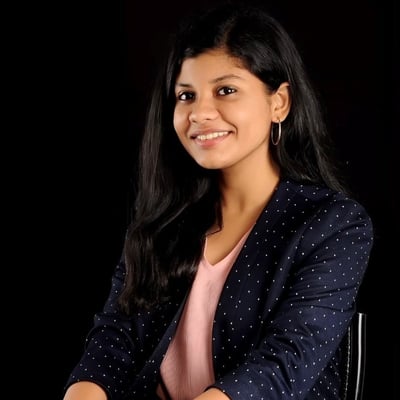 Why did you decide to pursue data science as a career option?
My decision to pursue a career in data science stems from my passion for technology consulting. I believe working in this field offers 360-degree development of analytical skills, technical skills, and, most importantly, business dynamics.
Additionally, with an excellent foundation in math and analytical skills from my school days, I found myself naturally inclined towards data science. These days, data has garnered immense significance as the 'new oil', which proves its growing demand for numerous roles in data. So, I decided to enter and grow in this field.
How has your experience been with SP Jain's BDS program? What skills did you develop as a part of the course and internships in the data science field?
As a part of SP Jain's BDS program, I had a three-dimensional experience. Firstly, the course equipped me with outstanding training to excel in industry work. It involved me gaining proficiency in programming languages like Python and R, statistics, and various algorithms and models to tackle real-world problems effectively.
Secondly, the program comprises versatile internal and external faculty who would bring invaluable industry insights. It allowed me to gain diverse perspectives from the experts.
Lastly, the program offered me several internship opportunities. For instance, I had the privilege to work with an elite professor in statistics at the University of Chemical Technology in Mumbai on a research paper investigating the "Impact of COVID". Moreover, I completed two internships during my course duration - one with an insurance product company and another with one of the industry's fastest-growing gaming companies. Both internships provided me with valuable insights into deep diving into business processes, enhancing my skills in more complex programming techniques, and working with various teams in a distributed environment.
Could you tell us about your internships during the program? How did you prepare for them?
I completed two full-time internships while pursuing a Bachelor of Data Science program. While SP Jain arranged the first one, the second was through a direct application. The former was with one of India's fastest-growing gaming companies. As a part of my job description, I analysed insights for cross-selling and upselling opportunities across various gaming portfolios. My second internship was with an insurance product company, where I extensively worked on image processing techniques using computer vision.
The selection process to secure these internships required several rounds of written assessments followed by technical interviews. So, SP Jain provided us with extensive training on mock-based soft skills and technical interviews. Our professors and external trainers with industry experience conducted these interviews, whose guidance and preparation played a crucial role in helping me succeed in securing these valuable opportunities.
How did the school help you with your final placement?
SP Jain was instrumental in facilitating my successful placement process. The school provided invaluable assistance in crafting an industry-standard resume, conducting mock interviews, and connecting with various companies, ranging from renowned start-ups to large corporations in Sydney. Additionally, SP Jain has a dedicated placement counsellor who provides nurturing guidance in all aspects.
Congratulations on your new job at Uber Australia! Would you like to talk about your role and responsibilities?
I am currently a part of the analytics team at Uber Australia, where I serve as an Operation Analyst. In this role, my primary responsibilities are to create pricing and insights out of various complex algorithms with the extensive use of SQL, Python, and a deep understanding of many custom algorithms.
How are you applying the skills you gained at SP Jain to this new role?
To excel in my current role, I leverage the advanced programming skills in SQL and Python acquired during my SP Jain days. Furthermore, the ability to build custom algorithms and an understanding of business acumen, including promotions and pricing for drivers and riders, proved invaluable. Additional experiences through numerous hackathons, group projects, and presentations of solutions, along with my drive for certifications in cloud computing and HackerRank assessments, have equipped me to meet industry expectations in my new job.
What advice would you give to students who aspire to build a strong career in data science and make the most of their SPJ experience?
Building a solid career path in data science requires a student to focus on programming languages and staying up-to-date with technology. Active participation in hackathons, joining internships, and cultivating a robust professional network are valuable additions. It is also crucial to improve communication skills to enable effective insights presentation to non-technical stakeholders.
As an SP Jain's Bachelor of Data Science graduate, I have gained first-hand experience in these areas. I am grateful to the school's faculty and management for providing me with this life-changing opportunity.