Formerly a PCM student from Mumbai, Shubh Mehta (BDS 2021) had secured 98.9 percentile in JEE. Though he had no prior coding experience before joining SP Jain, he pursued BDS for its competitive and advanced syllabus, as he wanted to do a course that combines both business and computers. Shubh recently interned at UPilot, a US-based organisation. So, we caught up with him to know his experience with the role.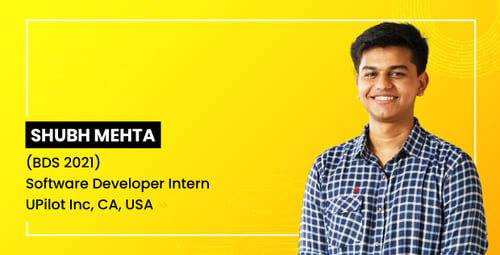 Why did you decide to pursue the Bachelor of Data Science at SP Jain? Which aspects of the program stood out the most for you?
I chose this course not only because it ranks #1 in India but also because it has a competitive and advanced syllabus that I didn't see in several other engineering colleges. Moreover, I believe that the mathematics and programming aspects of the program pulled me towards the course. I have a keen interest in maths, and calculus is my favourite topic. Though I did not know any coding before this, my main aim was to do something that combines both business and computers.
You recently completed an internship - Congratulations! Could you tell usabout this role and the company?
I interned with UPilot, a California-based CRM company, as a software developer intern. In this role, I had multiple tasks. Firstly, I had to set up the AWS infrastructure for the company, then connect Python and SQL to write code to create interactive and dynamic dashboards for it. I learnt many Python libraries and several tools software development team uses. It also gave me an insight into how the industry really works.
How did you find this internship opportunity? Why did you decide to pursue this role?
I was privileged to get a recommendation from our program director for this internship opportunity. I pursued this role because I felt that this would give me exposure to the real world, and I could also get a chance to apply my classroom learnings there. It would help me create a strong profile for my future career.
How did you prepare for your interviews?
I revised the coding notes and followed the STAR technique given by our faculty to prepare for the interviews. Moreover, SP Jain connected me with some people who took my demo interview and gave me feedback and suggestions on performing better in an interview.
Do you think the skills you gained in your BDS program so far are helping you in this internship?
I strongly believe that the skills gained through BDS have not only helped with the internship but also with many other opportunities. Through these skills, I could compete in hackathons, perform well on coding platforms, and connect with people easily since I had the right skillset that the market required.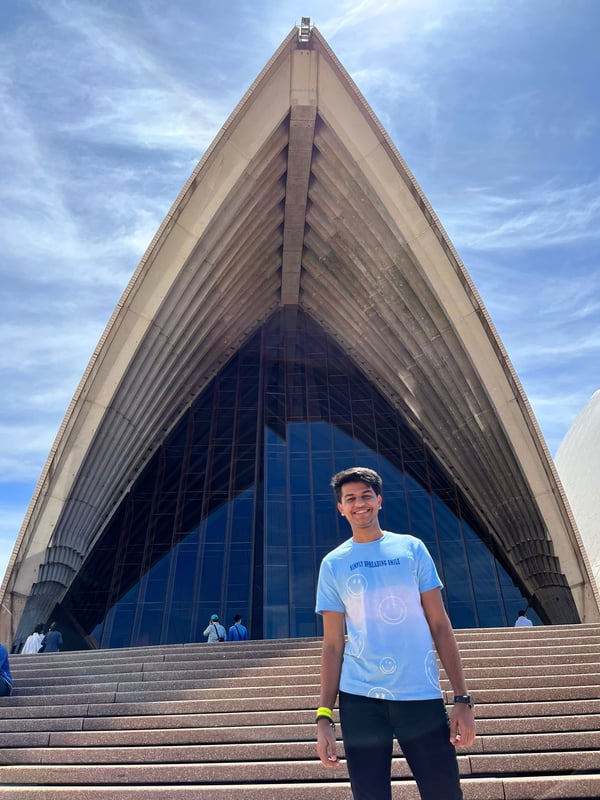 Did this internship help you make decisions about your future career path? How?
My internship gave me an idea about which sector I would like to enter in data science and what I would like to do in a job. It also gave me an insight into which part interests me more, helping me focus more on that.