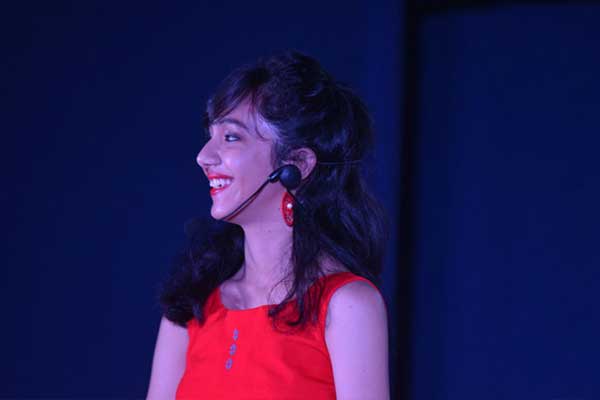 Hobbies: Dance, Yoga, Drama, Reading, Acting, Swimming, Basketball, Craft, Teaching, Modelling, Anchoring.
Top achievements: I am a child actress turned school rank holder, however I continue hosting a few local events. I scored an aggregate of 95% in my class X and 96.2% in Class XII CBSE. I am a trained dancer and a swimmer. I have recently finished my Yoga teacher training program and opened up my own virtual studio 'Yogaesthetic'. Something which is very close to my heart is 'Upay NGO' of which I have been awarded 'Change Maker Award'. I was School Head Girl and won Best Outgoing Girl at my School. Apart from this I love debating and have won many MUNs and participated in Rotary Competitions.
Fun fact about me: I absolutely love and connect with kids; I look after my Ngo kids as my own. I shoot dance videos for my Instagram. I am also a foodie and I can't live without its variety.. I love nature and often my favourite pastime is to visit my friend's nursery on slight rainy days. I love to play Basketball. I also love fashion and hence I planned on creating my own blog, but the pandemic thing led me run out of clothes and pictures so the idea is on hold now.
Why I chose SP Jain: For Managements lovers like me, Sp Jain is no less than a dream B-School offering beautifully handcrafted experiences for all of its students. With the tricity model, learning at a globally exposed environment under a world-class faculty and industry experts, I see this as an opportunity to explore international internships and job opportunities and I know this is going to be complete life changing experience. Being at different cities with completely unique and dynamic environment and I will practically experience education. I am a workaholic and very determined when it comes to my work hence I had to be at the best place to be the best version of myself and I choose SP Jain.
How I am preparing for SP Jain: Understanding that I am going to be exposed to an entire world and so much of learning in less than a month now, I am going through a lot many books on world economics and it's problems, reading contradicting notions of various economic experts and philosophers and also the philanthropists viewpoint and practicing Lumocity as suggested by our Prof. Christopher Abraham. But I am also ready for the fun part, talking to a few seniors and taking advice, knowing about the fun and how to be prepared for the busy days at school with so much going on at the same time, watching every possible video exposure of Sp Jain out there on social media, making in friends, exchanging ideas, siphoning the fear. I see how much fun it is already.