I have over 24 years academic educational experience.I have has taught both locally and internationally in a diverse range of economics, finance and management subjects at both undergraduate and postgraduate levels. I have extensive experience, teaching numerous subjects in the undergraduate programs at University of Western Sydney, University of Technology Sydney and Macquarie University,as well as the Catholic University and ACPE. I have taught in the Master of Professional Accounting degree at the University of Western Sydney as well as the MBA program at University of Technology Sydney. Additionally I am an adjunct lecturer at Sydney Graduate School of Management.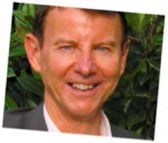 Ross Brennan (Australian Business Environment)
Educational Attainment
PhD Candidate Macquarie University,2014
Master of Economics Degree from Macquarie University,
Bachelor of Economics Degree from Sydney University,
Diploma of Education from Sydney University
Beside my educational experience I have some years of industry experience owning and operating a manufacturing supply chain business. This experience gave practical application to the theoretically based academic subject matter of management, marketing, finance, accounting and human resource issues.
Robert Wixted (International Finance)
Robert Wixted started his professional career as a legislative aide to William Ratchford 5th Connecticut in the U.S. House of Representatives in Washington, D.C. He began his financial career with Morgan Stanley Dean Witter later working with Barclays Bank and Tullet and Tokyo. This has allowed him to work as a floor trader on the CBOT, Pacific and Sydney Futures exchanges as well as a treasury dealer in London, Wellington, Sydney and Tokyo. Currently,Robert consults to several hedge funds and various financial institutions. He also lectures at UWS, Univ. of Sydney, UTS and UNSW in post graduate finance subjects.
Robert has a B.A/M.A in Economics from The American Univ. Washington, D.C. as well as an M.Comm. Finance from UNSW. Robert's 25 years of practical experience has provided him with a unique insight into the financial arena with emphasis on financial instruments and trading.

Dr Mo Kader (Client Relationship Management & Digital Marketing)
Dr Mo Kader is a business and commerce professional specializing in business management and commerce. He assists Small and Medium Enterprises (SME's) and large businesses in a range of commercial activities. This is done through business management principles and with a range of management consulting, human resource and organisational development approaches. His work helps increase the start-up business success rate and streamline its processes, as is it does with larger businesses looking for better performance.
His understanding of management, business development, new company growth strategies and change management aid in providing a pragmatic, results-driven approach to business. Mo has worked as Business Development Manager, National Business Manager, Head of Sales, General Manager and Managing Director and has advanced acumen in international business, export development, new enterprise start up and in resolving business and commercial issues via good business practice and human capital programs.
The breadth of experience Mo has spans business, commerce, research, strategy, start-up, multi-national corporations and higher education. He started his professional career in 1998 after completing his PhD and has worked nationally in Australia as well as in New Zealand. Internationally he has worked across the Asia Pacific, the Middle East and North Africa, and Europe and the United States. He is a director of three Australian private companies and a Board member of four private businesses.
Mo's educational background includes a PhD, MBA, MSc, Graduate Diploma, Graduate Certificate, BSc (Hons) and several industry certifications. He is a Professor of Management, lectures at various business schools in Sydney and has published a range of original research papers and general articles. He is Chairman of the Academic Board for two Higher Education Institutions and is a Fellow of the Australian Marketing Institute, an Associate Fellow of the Australian Institute of Management, Senior Associate of the Australasian Financial Services Institute, Graduate of the Australian Institute of Company Directors and a member of the Australian Institute of Training and Development. He is a Certificated Australian Human Resources Professional (CAHRI) and a Certified Practicing Marketer (CPM). Mo manages three small companies specialising in Business Management, Corporate Training, and Information Technology Services. He has a passion for helping people succeed, create great businesses and build the interesting stories and experiences that will help shape the next generation of successful business professionals and entrepreneurs. In his spare time, he enjoys cooking and cinema.

Dr LovasoaAndriamora (Lova) (Human Resources Management)
I am Dr LovasoaAndriamora (Lova). I have had the opportunity to function ina variety of educational settings as both a student and an educator, an experience that has given me the ability to adapt to new situations and faculty concepts. I love teaching across multiple disciplines including Management,Human Resources Management and Innovation. I have a passion for enabling students to reach their potential and to see the application of powerful ideas intheir everyday world. At present I am enjoying the challenge of transitioning from a teaching focused academic career, to an increasing focus on research.I completed my Doctor of Professional Studies in the areas of burnout, ethics,staff management and policy development at Central Queensland University. Icompleted a Master of Business (specializing in Human Resource Development) with distinction at Charles Sturt University, achieving a Dean's Award in recognition of outstanding academic performance in 2009. I have also completed a Master of Management and Policy still at Charles Sturt University.
I have had extensive experience teaching management in an academic context.Over the last ten years, I have worked as a religious teacher, HR Manager and Project Manager. Over the last six years, I have been working as a lecturer and course coordinator at Central Queensland University. I also teach Entrepreneurship and Innovation at APIC (Asia Pacific International College). In addition to my work and teaching experience, I have lived, studied and worked in five different countries.This exposure has greatly broadened my intercultural and interpersonal skills.

Rajesh Lucknauth (Commercial Banking)
Rajesh Lucknauth started his career in the auditing and accounting working with Deloitte &Touche auditing firm in Mauritius in 1990s. Subsequently he joined Coopers & Lybrand as the leading UNDP/IMF auditing and consulting projects in Africa.
In 1998, he launched his own enterprise in the field of financial training and consulting in collaboration with Euromoney Publications Plc to train professional practitioners working for Mauritius Offshore banking sector. From 2003 till 2004, he was the Financial Controller of Rand Merchant Bank (International).
Since August 2004 till 2009, he moved to Sydney where he has been working on IFRS projects, derivatives and asset valuation and Basel II projects for Deutsche Bank of Australia, Halifax Bank of Scotland (Australia), Commonwealth Bank of Australia, Macquarie Bank, St George Bank and Perpetual Ltd.
Since 2010, he has been transforming his business career into business education. He has been predominantly lecturing Corporate Finance, International Finance, Economics and Financial Reporting Analysis at mostly postgraduate level at University of Technology Sydney and University of Wollongong ) in Sydney. He also taught CFA level 1 and 2 students for CFA Societies of Sydney and Melbourne. He taught Commercial Banking for undergraduate programme at SP Jain Global School of Management.
He is a fellow of ACCA and CFA charter holder and his academic credential includes MBA from Manchester Business School (University of Manchester) and Master of Economics from University of Sydney.

Maike Sundmacher (Employability and Practitioner Skills Series: Communicating Effectively) | Maike Sundmacher, Student Coach and Counsellor, S P Jain School of Global Management, Sydney Campus
With a passion for teaching and learning, Maike joined the education industry in 2001; first as a lecturer at the University of Western Sydney (UWS) and then as a freelancer at various private institutions.
Her teaching experience ranges from business-related units (mainly banking and finance) to a variety of soft and lifestyle skills, such as communication and presentation skills. Maike was the spokesperson for the Bachelor of Business & Commerce degree at UWS marketing events.
In recent years, Maike's focus has shifted from knowledge- to skills-transfer as well as examining the ways in which people learn, process information and perceive the world. Her aim is to assist students to develop holistically, taking into consideration their unique background, situation and experience.
As an advocate for helping people, Maike has spent time volunteering: working with refugee children, adult refugees, teenagers, and also with people living with a mental illness.
In addition to a broad teaching portfolio, Maike brings with her experience in academic governance and student welfare, including program administration, international articulation negotiations, academic advising, student complaints handling, pastoral care, and orientation.
Maike holds a Master of Business Management from the University of Applied Sciences Kiel, Germany and a Master of Applied Finance from the University of Western Sydney as well as certifications in Training & Assessment and Neuro-Linguistic Programming.

Tharwat Andrawis (Cost Accounting)
My name is Tharwat Andrawis. I'm a member with CPA Australia and have completed Bachelor of Commerce, The American Uniform System of Accounting for Hotels, Certificate IV in Assessment and Workplace Training, and Master of Commerce. I joined S P Jain School of Global Management Sydney, Australia in October 2012 as Director-Industry Interface Project & Assistant professor in Accounting and Finance. Before I joined S P Jain I used to work with Charles Sturt University, Sydney Study Centre back in June 2008 as accounting course coordinator on a full-time basis managing accounting programs. Before my job with Charles Sturt University I used to teach accounting subjects in many Australian universities including Ballarat University, University of Western Sydney, Central Queensland University and Australian Catholic University. I have been teaching many accounting subjects in both undergraduate and post graduate programs including Accounting 1, Accounting 2, Accounting Information Systems, Management and Cost Accounting, Financial Accounting, Company Accounting and Auditing.
In the subjects I teach I carefully observe students' progress and tailor my teaching style to meet my students' needs. I adopt a two-way style of communication in both lecture and tutorial and build students' knowledge gradually.
As a lecturer in many accounting subjects, I try to prepare students for their future professional accounting career by delivering the necessary skills, developing their ability of thinking to deal with current accounting problems and adding value to the society in which we live.
My teaching and learning philosophy focuses on three main dimensions
Technical competence: This includes not only learning materials presented in classroom, but also the ability to discuss accounting issues and solve current accounting problems.
Thinking ability: students as future accounting professionals need to have the ability to "think outside the box". I encourage students to be ready to accept new ideas, be more creative, and deal with more complex accounting issues.
Problem solving: Students as future leaders should be prepared to solve complex problems. I ask students to search current accounting problems and make recommendations.
I wish all the success to my students in S P Jain School of Global Management and encourage you all to make positive contributions in every subject you study as life is a learning journey.

Daniel Skerl (Financial Statement Analysis)
I am a 45 year old male bilingual in English and Italian who has travelled extensively throughout Europe and Asia and am happily married with children.
I have over 20 years of project and financial management experience in the engineering and construction industries.
I have over 15 years of finance market experience as an equities and derivatives trader.
I have over 6 years of educational experience as a lecturer with the Sydney Business School (UOW) and now SP Jain School of Global Management, teaching both corporate and student clientele subjects including accounting, financial and project management.
Clients I have worked for include Westfield, Multiplex, BHP and Colonial First State. I bring to my clients and employer's commercial acumen, technical expertise, know how, professionalism and work ethic.
I am an MBA, an associate of the Financial Services Institute of Australasia (FINSIA) and a member of the Australian Institute of Project Management.
Suzanna Mahinder| Faculty (Strategic Management)
Suzanna Mahinder has masters' degrees in Economics, Business Administration and Human Resource Management the latter from the Macquarie Graduate School of Management.
Suzanna has lectured at several universities in Sydney over the last 14 years, and her current lecturing contracts are with the University of New South Wales (AGSM) and Charles Sturt University (MBA). She lectures across management subjects such as strategic management, human resource management, sustainability, organisational behaviour and change at the undergraduate and post graduate levels.
Suzanna's is passionate about developing people. She is particularly interested in the area of student engagement both in the face-to-face and online formats.
Prior to joining academics, Suzanna worked in the corporate sector based out of Hongkong. She has worked as a consultant to service organisations in the field of human resource management, management development and change.
Suzanna have lived and/or worked in many countries and Australia is her tenth country of residence. But she has lived in Sydney for thirteen years, loves it and now calls it home.

Daniel Biro (Branding & Communications) | Adjunct Professor | Nationality: Israeli, Hungarian | Resident location: Sydney campus
AREAS OF COMPETENCE AND INTEREST
Marketing, Marketing Strategy
Branding & Corporate Identity
Integrated Marketing Communications
Advertising & Strategic Planning
Presentation Skills Development
EDUCATION
M.B.A, Tel-Aviv University, Israel 1991-1995
Multinational Marketing & Management Program, Wharton Business School, University of Pennsylvania, USA 1992
Bachelor of Economics & Business, Tel-Aviv University, Israel 1986-1990
ACADEMIC EXPERIENCE
S.P Jain School of Global Management, Australia - Adjunct Professor 2015
CQUniversity, Sydney Australia - Casual Academic Staff Member 2015
IDC, Herzelia Israel - Adjunct Lecturer 1998-2014
Ono Academic College, Israel - Lecturer 2005-2014
Tel-Aviv University, Israel - Lecturer 2010-2014
Hebrew University, Jerusalem Israel - Lecturer 2012
Habetzefer - School of Advertising, Tel-Aviv Israel - V.P. Academic Affairs 2002-2005
CONSULTING EXPERIENCE
Independent Strategic marketing consultant 1999-2014
Specialized in Retail, FMCG, Communication & Media, Motor Vehicle Industry & more, B2C & B2B .Worked with leading domestic and multinational brands, including Domino's Pizza, BMW, Mini Cooper, Siemens, I.B.M and others.
Certified Coach & mentor for small & medium size businesses, Israel's Ministry of Commerce 2009-2014
CORPORATE EXPERIENCE
Head of Strategic Planning, Brickman Adv. Agency, Tel-Aviv Israel 2006-2009
Managing Partner, O.K. Adv. Agency, Tel-Aviv Israel 1997-1998
Strategic Planner, Account Supervisor, Fogel-Ogilvy Adv. Agency (O&M International affiliates), Tel-Aviv Israel 1989-1996
VOLUNTEER EXPERIENCE
Communications Assistant, Hotline for Refugees and Migrants (Nonprofit organization), Tel-Aviv Israel 2011-2014
Marketing Consultant, ZivNeurim (Nonprofit organization for unprivileged youth education), Tel-Aviv Israel 2010-2011