Dr. Anitha Ramanna-Pathak is Assistant Professor and Manager, Quality Assurance at S P Jain School of GlobalManagement. She has a Ph.D. in International Studies from Jawaharlal Nehru University, New Delhi, and a postdoctoral fellowship from the International Food Policy Research Institute, Washington, D.C. She has done her Masters in Political Science from Bangalore University.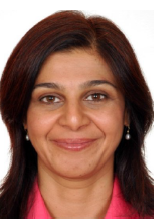 Dr. Anitha Ramanna-Pathak, Economics
Dr. Ramanna-Pathak is a Fulbright scholar and was affiliated with the University of California, Berkeley and Harvard University in 1998-99. She was C R Parekh Fellow with the Asia Research Centre, London School of Economics and Political Science in 2005. She has worked as a research consultant with the Fridtjof Nansen Institute, Norway and South Asia Watch on Trade and Environment (SAWTEE), Nepal.
She has previously taught at Indira Gandhi Institute of Development Research, Symbiosis Institute of International Business, Symbiosis School of Economics and University of Pune. Her research interests focus on Intellectual Property Rights, International Relations,
International Political Economy, Public Policy, International Business and Business- Government relations. Her articles have been published in the Journal of World Intellectual Property, International Journal of Technology Management, Development Policy Review and Asian Biotechnology and Development Review.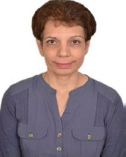 Ms Villie Daruvala, Business English Writing
Ms. Daruvala is Adjunct Faculty at S P Jain School of Global Management. Her core competence is in the field of Business Communication. She is a graduate in commerce and general law and holds a post‐graduate diploma in management studies from the University of Mumbai. She has completed the IATA‐FIATA Introductory Course and holds a Business English Certificate (BEC) ‐ Higher, University of Cambridge. She is also a certified Voice and Accent Trainer.
Currently, Consultant – Training & Communication, Ms. Daravala has over two decades of experience in the corporate world. She works as a Consultant and Corporate Trainer in soft skills, designing and delivering training customized to the needs of the client company. She has undertaken training assignments for reputed companies in the consultancy, logistics, manufacturing, services, pharmaceutical, retail and banking sectors. She has previously worked with The Associated Cement Companies Ltd. (ACC), Trigyn Tecnologies and the Jetair Group of Companies. She was Visiting Faculty for the Narsee Monjee Institute of Management Studies (NMIMS), Mumbai. Her work has spanned management education, training, communication, human resources, organization development, customer service and content creation. She is Vice Chairperson, Women Entrepreneurs (WE). She counsels cancer patients on a voluntary basis and was a volunteer‐teacher for the Teach India Program.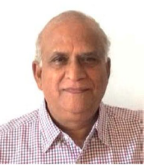 Dr. Mahendra Mehta, Maths and Computer Skills
Dr. Mehta is the MD and CEO of NeuralTechSoft, a company based in Mumbai (India). For over 25 years he has been involved in financial consultancy, training and analytics & application of machine learning techniques in solving problems related to forecasting of financial variables. He has taught courses on Treasury Business & Products, Risk Management, Basel Accord, Stress Testing and machine learning techniques in more than 25 countries around the world. He had worked with Citibank for over 14 years, as head of analytics and head of derivatives, across several countries. He also worked extensively with the Citibank team in Tokyo, London, Hong Kong and New York.
Dr Mehta began his career with Hindustan Aeronautics Limited, Hyderabad, India, where he was involved in tracking system development of Light Combat Aircraft weapon systems During the last part of his tenure in HAL, he was heading a team of people involved in the development of an on board computer for the Prithvi Missile – a medium range surface‐to‐surface missile ‐ with Dr Abdul Kalam.
Dr Mehta has more than 20 research papers to his credit, mainly in Estimation Sciences & Theory as applied to Avionics and Space Sciences. He has served as guest faculty at the Swiss Federal Institute of Technology, Zurich, Switzerland and at the London Business School. He contributed to the book, Neural Networks in the Capital Markets, published by Wiley & Sons in 1995. An Electrical Engineer specializing in Control and Estimation theory, Dr Mehta completed his Ph.D. in "Tracking of Multiple targets using Airborne Radar" from the Indian Institute of Technology, Mumbai, India.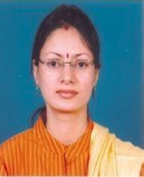 Ms. Piya Mukherjee, World Culture
An academician, corporate trainer, writer and a former investment banker, Ms. Mukherjee (MBA – Finance) works in areas such as ethics and values in business, cross‐cultural sensitization, intercultural competence and life skills. Over the last 15 years, she has worked as a trainer with organizations, such as TCS, Reserve Bank of India (RBI), The Taj Hotels, Resorts & Palaces, Larsen and Toubro Ltd, J.W. Marriott Group of Hotels, Leela Hotel, Bharat Petroleum Corporation Limited, Trident‐ Oberoi Group of Hotels, Accor Hotels – Novotel – Hyderabad, Aptech Ltd., Hexaware Technologies Ltd., Shipping Corporation of India, Government of Maharashtra She has worked with Institutes such as JBIMS, NMIMS, SIMSR and VESIMSR). She has also worked with several groups of visiting MBA students of University of New South Wales, Australia and IE International Institute, Madrid (Spain).
For the last 5 years, she has been working as the Founder ‐ Director – Vivekanand Education Society's Leadership Academy and Research Centre (VESLARC). She conceptualized and created several programs for the 18,000 students of the VES group. She has contribute over 100 articles to publications such as The Economic Times, The Speaking Tree, Femina, websites and academic journals. She has published two cases on ethics, for an international project "Giving Voice to Values", under Babson College, USA. It covers more than 80 countries.
Ms.Mukherjee holds a Master's degree in Finance from NMIMS and a certificate on "Management by Human Values and ethics – Indian insights", at the Management Centre for Human Values, IIM – Kolkata.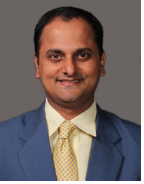 Prof. Shrinivas S Shikaripurkar, Principles of Management
Prof. Shrinivas is a Gold Medalist in Management Studies from Mumbai & was awarded his Gold medal by Dr Wells, Professor of the Harvard Business School. He has also completed his Executive Program in Business Management from IIM-Calcutta having received an 'Excellent' grade in Strategic Management. He has completed his Bachelors of Science in Chemistry from Ramnarain Ruia College, University of Mumbai. He draws a cumulative corporate work experience of nearly 15 years & has been associated with Fortune 500 companies such as IBM in their change & strategy function. He has also headed the Electronics & Semiconductors practice of various companies including Frost & Sullivan & has led teams of up to 85 personnel reporting into him. He is widely travelled & has worked in the US & UK.
Additionally, he is also a visiting professor at some of India's leading business schools since the past 12 years. He has also conducted corporate training workshops on Project Management, Lean & Six Sigma for senior personnel of Emerson, Asian Paints & ITC. His work spans Business Strategy, Perspective Management, Marketing Management, Consumer Behaviour & Strategic Management. He has also recently authored a book on "Advertising Design & Media Planning".

Dr Jasmeet Kaur, Economic History
Dr. Jasmeet Kaur is a doctorate and a mastered professional with more than 9 years of experience in Economics Teaching and Econometric Research Analysis. She is excellent in teaching Micro/ Managerial Economics, International Economics, Development Economics International Linkages of Trade and Operations & E- Commerce with Digitalization.
She has deft in conducting research on Sustainable Development and Foreign Direct Investment, Behavioral Economics and Environmental Issues. Dr Jasmeet has presented research papers at various national and international Conferences in India and abroad and has publications in prestigious peer reviewed academic journals.
She has been honoured as a Chairperson of a Session in IJAS Conference, Harvard University in 2013 and an invited Researcher & Lecturer with Telecom Ecole de Management, France- Dec'14. Dr Jasmeet is also the Editorial Board Member of ELK International Journals and a life member of American Economic Association. Dr Jasmeet is currently co-authoring books on "Managerial Economics", "International Economics" and on "Sustainable Development and Technology".