Prof Christopher Abraham is the Head of Dubai Campus & Senior Vice President, Institutional Development S P Jain School of Global Management (SPJSGM) - Dubai, Singapore, Sydney. He was actively involved with the SP Jain Dubai Project right from the concept stage to its successful implementation. He is also the Professor in charge of the course, People and Performance at SPJSGM, Dubai and Singapore for GMBA, MGB, BBA and EMBA batches.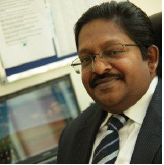 Prof Christopher Abraham, Critical Thinking
He has twenty years of professional experience in management consulting, marketing, executive development and management education. Prof. Abraham Christopher had been working with The Philadelphia Consulting Group, Modi Xerox and TNT International in India. He was also working as an Assistant Professor in the Department of Management Studies at the Regional Engineering College in Tiruchirapalli (now NITT), India, before coming over to the Gulf.
Prof Abraham has been a visiting professor for business and management programs in the following institutions (Branch Campuses) in Dubai, UAE » University of Wollongong, (Australia) » XLRI Jamshedpur (India) » Champlain College(USA) » Higher Colleges of Technology, (UAE) » University of Paisley (UK), University of British Columbia (Canada) » South Eastern University (USA) » Baker College (USA) » University of Bellevue (USA). He was heading the Executive MBA Program of XLRI, Jamshedpur in Dubai while working as the Head of The Al Abbas Institute of Technology which conducts the B.Sc (Hons) and Msc Degree Programs in Computer Science, from UK's second largest University (London Metropolitan University) and the Executive MBA program from XLRI, Jamshedpur, one of Asia's premier Business Schools.
He has successfully conducted numerous consulting assignments on corporate strategy, & organizational development, and executive development programs on management and marketing for leading organizations in UAE, Oman, Singapore, Hong Kong and India. Client organizations include; Larsen & Toubro, Emirates Airlines, Unilever Middle East, Al Ghurair Group, Titan Watches, Hindustan Latex Limited, Al Tayer Group, Bank Muscat, Oman, Government of Nigeria, Mohd. Bin Haider Group and others.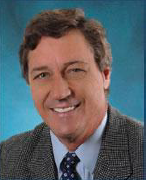 Prof John Talbott, Financial Accounting and Behavioral | Finance and Economics
John R. Talbott is a best-selling economics author and former Goldman Sachs investment banker. Called an "oracle with a track record" by Bloomberg News, his nine books in economics have accurately predicted the dot.com market collapse in 2000, the housing bubble and crash, the banking crisis, the bankrupting of Fannie Mae, Europe's debt problems, the doubling of gold prices and the continuing global economic slowdown including, in 2003, The Coming Crash in the Housing Market, in 2006, Sell Now! The End of the Housing Bubble, in 2008, Contagion: The Financial Epidemic that is Sweeping the Global Economy and in 2012, Survival Investing.
At Goldman Sachs, Talbott's investment banking career began in their corporate finance department in New York and he subsequently became an expert in leveraged buyouts and recapitalizations. Named a Visiting Scholar at UCLA's Anderson School of Management, Talbott has published peer reviewed academic research on country growth, democracy, inequality, AIDS prevention and developing country economics. He taught business ethics at the Indian School of Business in Hyderabad to 280 MBAs. He graduated from Cornell's School of Engineering and received an MBA in finance from UCLA. His hundred-plus articles on economics and politics have appeared in the Wall Street Journal, the Financial Times, the Boston Globe, the San Francisco Chronicle, The New Republic, The Huffington Post and Salon.com and he has appeared on television as a financial expert on CNBC, Fox News, CBS, MSNBC, Fox Business News and CSPAN as well as on hundreds of radio programs.
Prof Talbott has acted as a financial advisor to some twenty Fortune 500 companies and numerous countries including Norway, Russia and Jordan.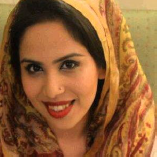 Sana Azar, Organizational Behavior
Ms. Sana Azar is a PhD Scholar. She is investigating adoption of Flexible Work Arrangements as a solution to Work / Life Conflict. She is a gold medalist in MPhil in Business Administration from Lahore School of Economics (2013). She has completed her MBA (Banking and Finance) from Lahore School of Economics in 2009. She has a B.Sc. (Hons.) in Computer Science from Kinnaird College for Women and Bachelor of Arts from Punjab University with specialization in Journalism and Economics. She teaches Marketing, Management and Research courses at undergraduate (BBA & BSc) and graduate level (MBA & MBA for Professions). Her research focuses on Organizational Behavior and Leadership styles.
Prof. Azar has conducted workshops, presented at conferences, and published research papers in her area of expertise.

Boman Moradian, Operations Management
Boman Moradian is a B.E. (Mech.) from VJTI and holds a Post Graduate Degree in Management Studies with specialization in Operations from Jamnalal Bajaj Institute of Management Studies. Hh has experience in Production, HRD, Marketing and Advertising in his career spanning 38 years. He is a Management Consultant in the field of Production Management assisting many organizations improving Productivity. He has been involved in several turn-around. He also works on projects in optimizing Operations, Marketing and Human Systems.
Prof Moradian has been a Visiting Faculty Member at Jamnalal Bajaj Institute for over 36 years, and at S P Jain's Dubai and Singapore campuses for 6 years. He is an Independent Director on the Boards of Essel Propack Ltd. and Garware Polyester Ltd.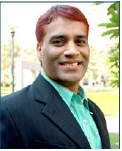 Prof Nitin Patwa, Statistics
Prof Patwa is Assistant Professor (Quantitative Methods & Finance). His areas of expertise include Business Statistics, Decision Science & Operation Research, Research Methodology, Business Analytics, Marketing Research, Applied Economics (Financial Market and Macroeconomics), Empirical Methods in Economics (Econometrics & Mathematical Economics), Asset Management & Investment Banking, and Cost & Management Accounting.
Prof Patwa holds an MFC from J.N.V. University of Jodhpur, India, Master of Economics, Specialization in Econometrics and Mathematical Economics from J.N.V. University, two-year PG diploma from University of Mumbai, India (Operation Research Management), diploma from Institute of Bankers and Finance, Mumbai-India (Post Graduate Diploma in Foreign Exchange and Risk Management), Post Graduate Diploma in Computer Accounting and Auditing from J.N.V. University, Bachelors of Science from J.N.V. University, certification from the Institute of Cost and Works Accountants of India (Intermediate & Stage III) and Certification in Financial Market from National Stock Exchange-India.
He has served on the faculty of ICFAI University, ICFAI Business School, The Chartered Institute of Management Accountant (CIMA-London), Chetana's Institute of Management Studies, MET's Institute of Management, Atharva Institute Of Management Studies, IES's Institute of Management Studies, Lala Lajpat Rai Institute of Management, St. Francis Institute of Management and Research, Mumbai Institute of Management Studies, and Sydenham Institute of Management & Research Studies

Ms Bijal Oza, Emotional Intelligence
Prof Oza is a Clinical Psychologist and Counselor. She has completed her Masters in Clinical Psychology with Counseling Specialization from The Chicago School of Professional Psychology- Chicago, Illinois. She has also acquired a Diplome de Langue Francaise from Alliance Francaise de Bombay, and has also worked as a French Language Instructor for Basic and Intermediate French at a Professional Foreign Language Center in Mumbai, India. She has had an enriching and diverse experience as a therapist/ counselor for 8 years in the United States, India, and in Dubai. Bijal has been a certified Domestic Violence Trainer/ Counselor in the state of Illinois, USA. At present, she is working full-time as the Global Director of Counseling & Coaching Center at SP Jain School of Global Management, and aspires to continue working and gain some research experience to enter the field of academia by pursuing doctoral studies. Her research interests lie in Cross- Cultural Approaches to Counseling, International & Social Psychology, Emotional Intelligence, Personality Development, and Coaching for overall personal effectiveness of students and professionals. She is also a part of The Happiness Initiative at SP Jain Dubai and facilitates the initiatives as one of the Happiness Consultants.
Her areas of expertise are:- Individual/ Group Counseling; Mentoring- Personal, Professional, Academic; Attitude/ Academic Development and Enhancement via Goal Setting; Coaching for Success; Personality Development; Crisis Intervention; Career Guidance and Counseling; Stress/ Anger Management; Emotional Intelligence; Positive Psychology; Multicultural Counseling Techniques & Cultural Intelligence.

Dr Jasmeet Kaur, Economic History
Dr. Jasmeet Kaur is a doctorate and a mastered professional with more than 9 years of experience in Economics Teaching and Econometric Research Analysis. She is excellent in teaching Micro/ Managerial Economics, International Economics, Development Economics International Linkages of Trade and Operations & E- Commerce with Digitalization.
She has deft in conducting research on Sustainable Development and Foreign Direct Investment, Behavioral Economics and Environmental Issues. Dr Jasmeet has presented research papers at various national and international Conferences in India and abroad and has publications in prestigious peer reviewed academic journals.
She has been honoured as a Chairperson of a Session in IJAS Conference, Harvard University in 2013 and an invited Researcher & Lecturer with Telecom Ecole de Management, France- Dec'14. Dr Jasmeet is also the Editorial Board Member of ELK International Journals and a life member of American Economic Association. Dr Jasmeet is currently co-authoring books on "Managerial Economics", "International Economics" and on "Sustainable Development and Technology".

Mr Bikram Vohra, Media and Society
Mr Vohra joined The Illustrated Weekly in 1969 and went on to become a Resident Editor in Sunday Standard and Indian Express, Mirzapur Ahmedabad at the age of 27. He came to the Gulf in 1984 to relaunch Gulf News as its Managing Editor. He has had three tenures at Khaleej Times as Editor, Editor of City Times and Consultant. He has also helped in setting up Gulf Today, worked with Times of Oman and been editor of Bahrain Tribune.
He is recognized as an Aviation writer and ran Middle East Aviation Journal for 10 years. He currently writes for Times of India, Sports 360 and Legal Views as well as four international websites, including the Manchester based Asianlite, Britain's most popular Asian paper. His personal blog gets as many as 17,000 hits in the Gulf. He is also Chief Consultant to Global Indian an NRI oriented publication.
He has recently launched thewhy.com, a Viewspaper concept. He is currently a consultant to the Saudi Arabian leading newspaper, Arab News with a circulation of 80,000 copies and is a regular contributor to Firstpost.com. In his career he has interviewed such personalities as Margaret Thatcher, Nelson Mandela, all Indian Prime Ministers, Mr Ramgoolam, Pierre Trudeau, all Indian and Pakistani PMs since 1970 and done a TV show for 14 years.
He writes funny articles in several newspapers and also teaches creative writing to youngsters. He has over 22,000 articles published in over 100 newspapers worldwide. He conducts seminars round the world on aviation and career motivation and has just recently moderated a major conference in Oman which included Jeffery Archer, Richard Branson, the satellite lady Candace Johnson among others as well as been on the panel at the World Zoarastrian Conference held in Dubai Dec 2014.

Prof Danesh Gojer, Advanced Business Writing
Professor Gojer brings with him a myriad of international and institutional experiences as he has lived, studied and/or worked in the Middle East, United Kingdom, United States, Canada as well as India.
Career wise he began life as a corporate banker with HSBC with tenures in both Canada and India. He has also worked as a consultant for the Canadian International Development Agency on a bilateral government initiative to strengthen the technical education system in India before moving into academia.
In regards to teaching he offers a variety of courses and skill building programs that have been specifically designed to enhance and strengthen a student's communication and analytical abilities. Professor Gojer earned his BA from the University of Warwick, UK and his MBA from Clark University, USA.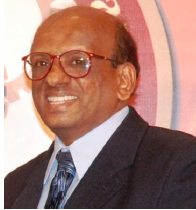 Mr R Nand Kumar, Corporate Communications
A veteran communications professional with additional experience in CSR, sustainability communication, marketing and brand management, Nand Kumar heads Corporate Communications at ACC Limited, India's reputed cement manufacturer which is now part of the LafargeHolcim group.
Prof Kumar has a Bachelor's degree in Economics from Delhi University and a Masters in Business Administration from Faculty of Management Studies (FMS), University of Delhi. A British Chevening Scholar, he attended a Senior Management Course at Manchester Business School, UK.
Nand Kumar is India Coordinator for LafargeHolcim Global Awards for Sustainable Construction promoting the cause of sustainable construction to architects, civil engineers and students. Among his most satisfying achievements is steering ACC's distinctive programme to support the national effort against HIV/AIDS which included the establishment of two Anti-Retroviral Treatment centres, hailed as the first such initiative by the corporate sector in the world. Nand Kumar was awarded an Honorary Fellowship by the Association of Business Communicators of India 2015 and received the Corporate Affairs Leadership Award from the World CSR Congress in 2013.