The BBA Jags of the Mumbai campus were taken on an outbound tour of Lavasa city 193 kms away from Mumbai. Lavasa is India's first entirely private city built from scratch. Lavasa draws influence from the fishing village of Portofino in the Italian Riviera. The objective of the visit was to showcase some of the world's most unique sustainability practices being followed in Lavasa.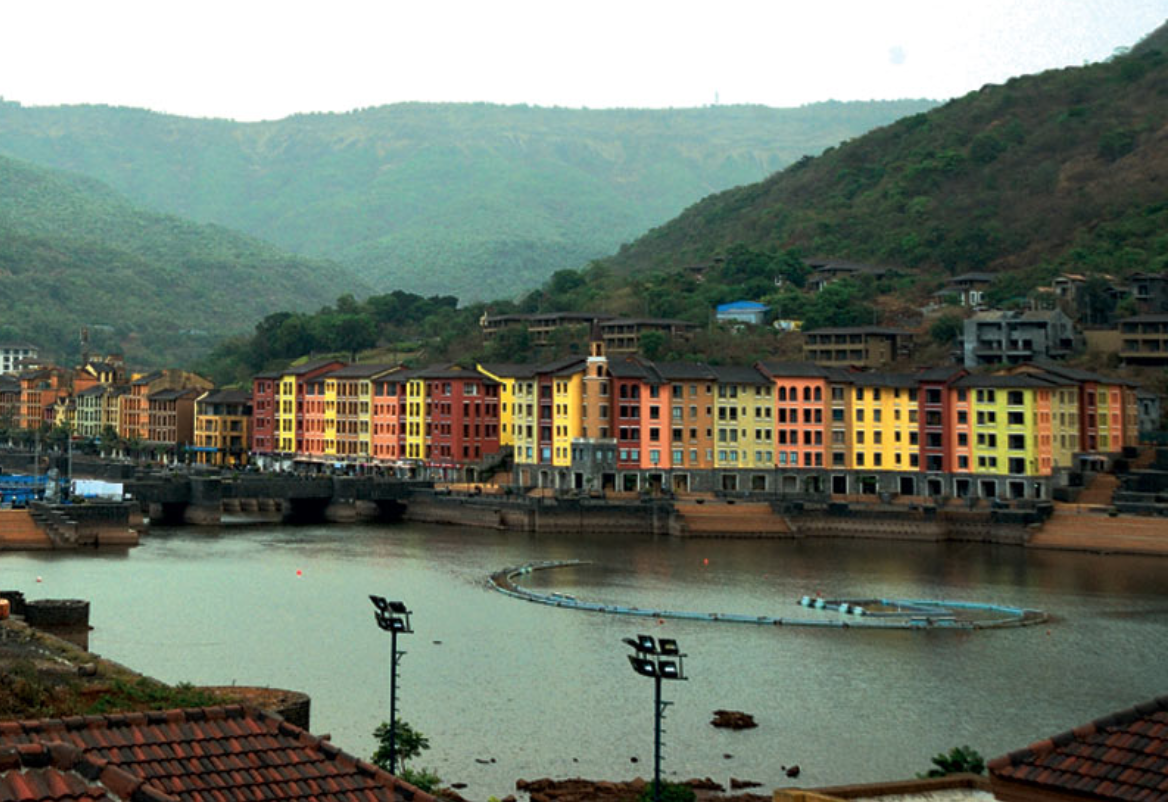 Arrival
Ecole Hôtelière de Lavasa, one of sister schools of the prestigious Ecole Hôtelière de Lausanne, Switzerland, hosted our BBA Jags on their arrival. A specially prepared lunch by the students of Ecole Hôtelière was provided to our BBA Jags on their arrival during the afternoon. During the luncheon period itself, our BBA Jags were introduced to Professor Dr.Willy Legrand by Prof.Shrinivas of SP Jain Global. Dr. Willy Legrand is Professor of Hospitality Management at the IUBH School of Business and Management in Bad Honnef · Bonn, Germany & was visiting Lavasa during that time period. He invited the BBA Jags to interact with him which the students did with gusto.
Presentations
After lunch, BBA Jags attended a Masterclass by Prof. Dr. Willy Legrand, who explained some of the sustainability practices of hospitality chains worldwide. He also explained the Malthusian & Solovian growth theory of sustainability concepts, followed by discussions about the Paris Climate Change Agreement. The session ended with an interactive Q&A session.
Next up was a presentation from Lavasa's biomimicry team. Lavasa is the first city in the world to incorporate some of the latest biomimicry practices. Students learned how concepts of Biomimicry were used in the design & architecture of Lavasa, such as drawing inspiration from the baya weaver bird nest to create nets to hold back soil during construction using waste material. Developing waterproof leaf homes and applying similar sealing agents between roof tiles to minimize leakages which were sourced by studying behaviour of the weaver ants. Students were mesmerised by learning how Sustainability practices are derived from nature in today's day and age.
The final leg of the presentation was made by the IT head of Lavasa, who explained the concept of a smart city. Contours around GPON (gigabit passive optical networks) were explained, including the way in which it enables smart grid and water meter systems.
Showtime
After evening tea and snacks, students took a city tour that included the picturesque dam area. The lush green forest canopies alongside hills made this an unforgettable experience for our BBA Jags -- yet another memorable day of engaged learning!
Student Testimonials
"Meeting and interacting professor Legrand at Lavasa was perhaps one of the most engaging guest sessions/industrial visits we have had. We came in expecting a simple lecture, but we came out more inspired than ever. By the time we reached Mumbai,some of us had entrepreneurial dreams of creating a great business model leveraging sustainability and helping the environment in the process." – Amartya
"Prof. Legrand managed to inspire me to cultivate and guide my interest in composting; a crate filled with scraps now lies behind my kitchen, soon to nourish the basil and mint saplings I have potted by a window sill. The trip left me feeling hopeful for a cleaner and more sustainable future of India, and (despite the notoriously long journey) is an Industrial Visit which I will reminisce on for years to come." – Saveri
"Lavasa was an enriching experience for my class and myself as we learnt various means of sustainability through the methods of biomimcry. We had a rare yet insightful session with Prof. Legrand, which proved to be quite informative and seemed like a privilege." – Anshula
~ Reported by Shrinivas Shikaripurkar, Mumbai Campus