The CFA Institute is the world's most respected credentialing group for Chartered Financial Analysts®. So when a team of S P Jain masters students won first place at the CFA Institute Research Challenge contest for universities throughout Dubai, it was a huge honor. But equally remarkable was the fact that a team of second-year undergraduate Jaguars took second place -- beating out teams who were much more senior, and had much greater experience in the world of finance.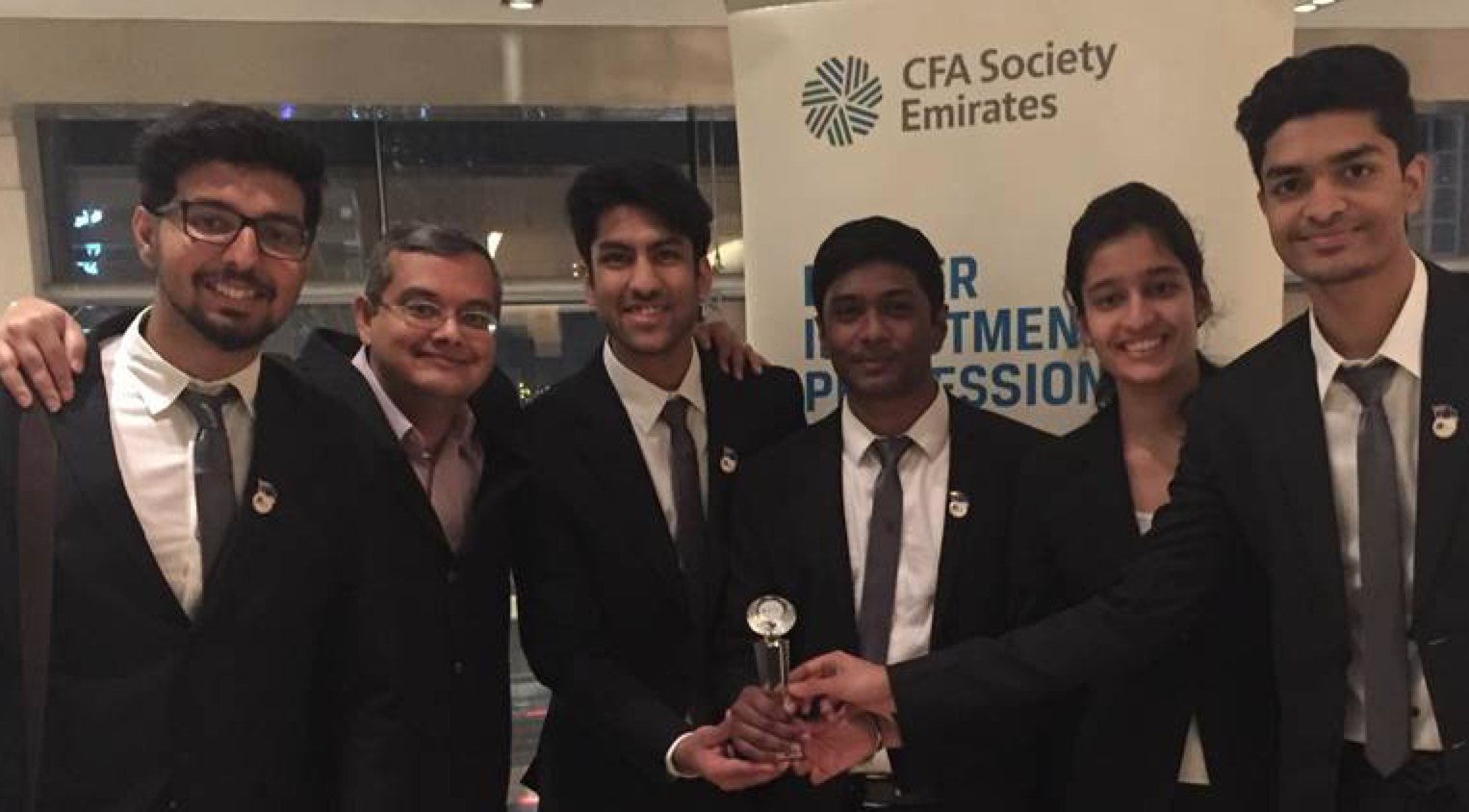 Winning Jags from left: Ganeshram, Prof Arindam, Kunal, Sai Kartheek, Lavena and Aadit
This research challenge is considered as gold standard among students pursuing a degree in finance. The judges were all high-level investment professionals, and praised S P Jain's students, adding that they had not seen such a strong performance from any other university in past seven years. The winning team, mentored by Dr. Nawazish Mirza, will represent S P Jain and the CFA Emirates Society in the EMEA (Europe, Middle East and Africa) regional challenge to be held in Prague. The second-place undergraduate Jaguars, mentored by Prof. Arindam Banerjee, goes on to compete against other universities in the Gulf.
"We were the last two teams to present in the contest, and as they say, the very best was saved for dessert!" said Prof. Arindam. "It was a really tense moment for all of us. But when S P Jain took top laurels -- both first and second place, above all other entrants -- we couldn't have been prouder."
He added that the Jaguars were the youngest team in the competition, and the only group who had not even begun their academic specialization in finance classes yet. "If they're this good now, just imagine what career success we can expect from them after they graduate with a four-year degree!"