All guys suited up, girls in their elegant dresses—get youself a partner, it's time to party! When it comes to resting our minds before the exams, we are an ace at it. Last week was the pre-exams Barbecue. This week was our Grandé Ball 13'. Even this one forms part of our pre-exams culture. In Singapore also, we organized a similar party. However, this time, it happened in a 5-star hotel—Movenpick Hotel. Good food, dancing, chilling in some high class environment—the appropriate way of ending the weekend on this Saturday night. The party ended by rewarding the best dressed guy and girl, and also the best dressed couple—decision from one of the faculty members.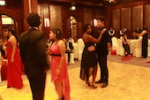 The Grande Ball 13'—That's how we roll!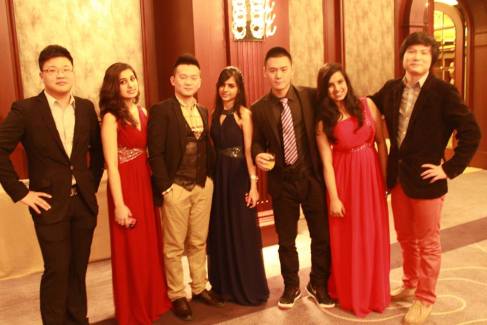 Look at those handsome Chinese dudes. And the drop-dead gorgeous Indian ladies!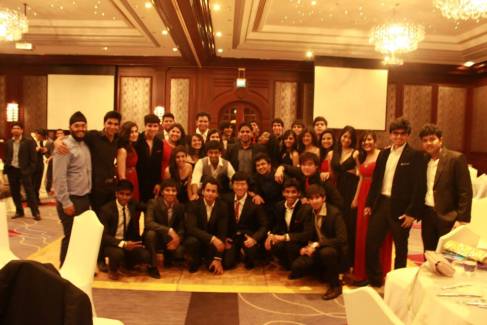 The gang's all here!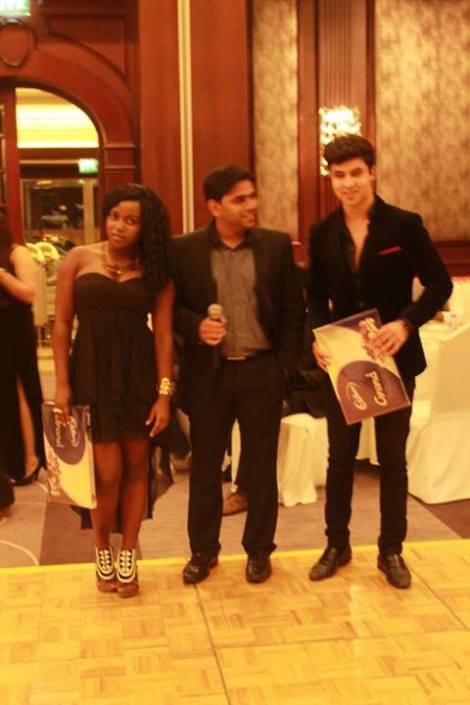 Best dressed -- oh yeah!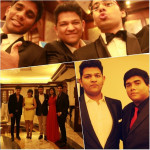 ~Jevin BBA12