Sydney, April 29, 2014: More than 200 graduates, guests and senior business leaders gathered at S P Jain School of Global Management, Sydney Olympic Park, to celebrate the graduation of its inaugural cohort of its Bachelor of Business Administration students.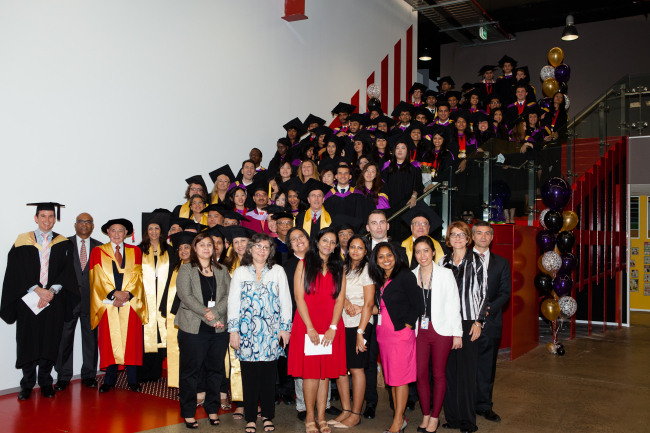 Relatives and friends from Australia and overseas joined the graduating batch of 52 students. The batch includes students from around the world including Argentina, Brazil, USA, UK, France, Germany, Mauritius, Rwanda, India, Nepal, China, Korea, Philippines, Vietnam, Indonesia, Australia and New Zealand. As part of the School's multi-city learning model, each of these students spent the first two years of undergraduate study in Singapore and the final two years in Sydney.
Says Mr Nitish Jain, President, S P Jain School of Global Management, "Knowledge-based curricula is now out-of-date. Modern business education must prepare you to think, explore, create and impress. Our global model is hugely beneficial when it comes to helping you achieve these goals. You only need to interact with any of our graduates to know what I mean."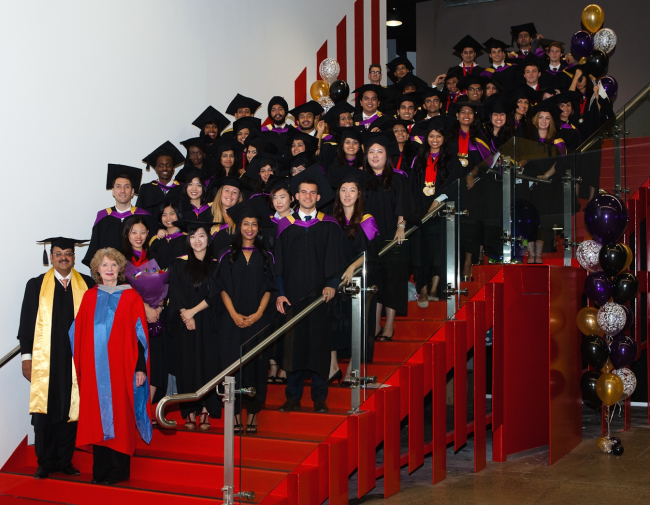 A few BBA graduates have chosen to pursue graduate studies in business. However, most have decided to embark on careers in business both in Australia and internationally. The graduates will be working for companies in several areas including consulting, finance, marketing and human resources. A few have also chosen pursue the establishment of their own businesses.
S P Jain's Career Advancement Offices located in Sydney, Singapore, Dubai and Mumbai, assist graduates find employment with companies across the region. Given the excellent network and reputation of the School, all graduates are likely to get jobs within three months of graduation.
Former Vice-Chancellor of Macquarie University, Dr Di Yerbury, was the Occasional Speaker for the event. She is an expert on internationalisation of education and hence was perfect for the occasion. In reference to S P Jain's unique tri-city model, Dr Yerbury highlighted that because business has gone global, employers focus on graduates who have experienced education, business and culture in an international context. Accordingly, Dr Yerbury recognised the advantage that graduates of S P Jain's Bachelor of Business Administration have. This is achieved by undertaking parts of their study at each of the School's three campuses in Sydney, Singapore and Dubai.
S P Jain School of Global Management is an Australian-based private business school delivering degrees at both the undergraduate and postgraduate level. Its Sydney campus was completed at Sydney Olympic Park in December 2012. The School's courses have frequently ranked amongst the top worldwide. S P Jain's Global Master of Business Administration course was ranked number 1 in Australia by Forbes and in the world's top 100 by the Financial Times.