Global business is all about teamwork. So what better way to learn the ropes (no pun intended) than to try your hand at sailing -- at Singapore's world-class marina?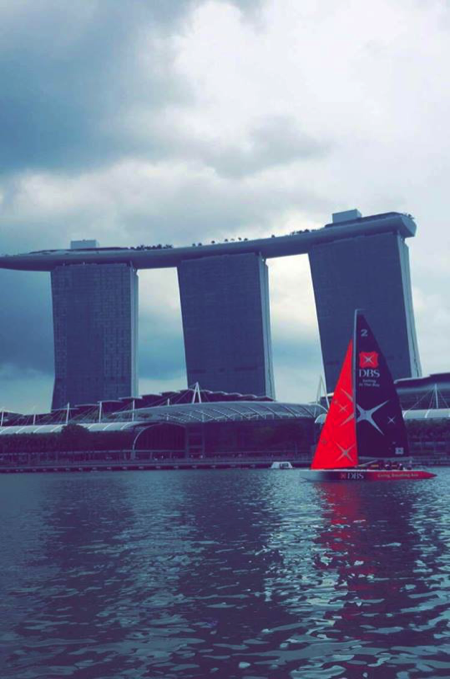 Jags in the BBA15 cohort headed for the water in early March, and stepped aboard a beautiful sailboat at Marina Reservoir. Two instructors joined them – one controlling the directions and the other taking care of the mainsail. The instructors first gave students a brief lesson about how to operate a boat, and how people should be seated on in order to balance the boat. After the training, students took the helm themselves, and learned to "tack", shifting the mainsail from side to side to optimize wind power and steer in different directions. Jags had to work closely to pull in the "sheets" and "lines" (ropes) properly and avoid capsizing.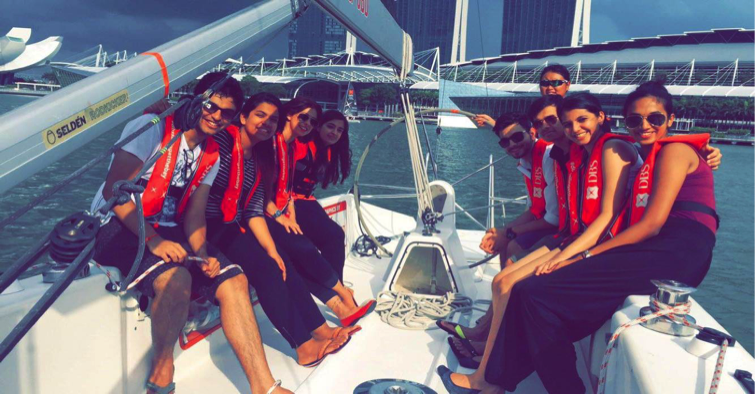 Another big hit was seeing Marina Bay Sands, the Singapore Merlion and the Art and Science Museum from a new vantage point -- the water. Yet another example of the horizon-broadening opportunities that students experience when they join S P Jain!