Southeast Asia is one of the biggest and most important markets in the world today, and Indonesia is an undeniable powerhouse. So Jags paid rapt attention to Mr. Saut Siringoringo, Consul General of Indonesia to India, when he spoke recently at the Mumbai campus.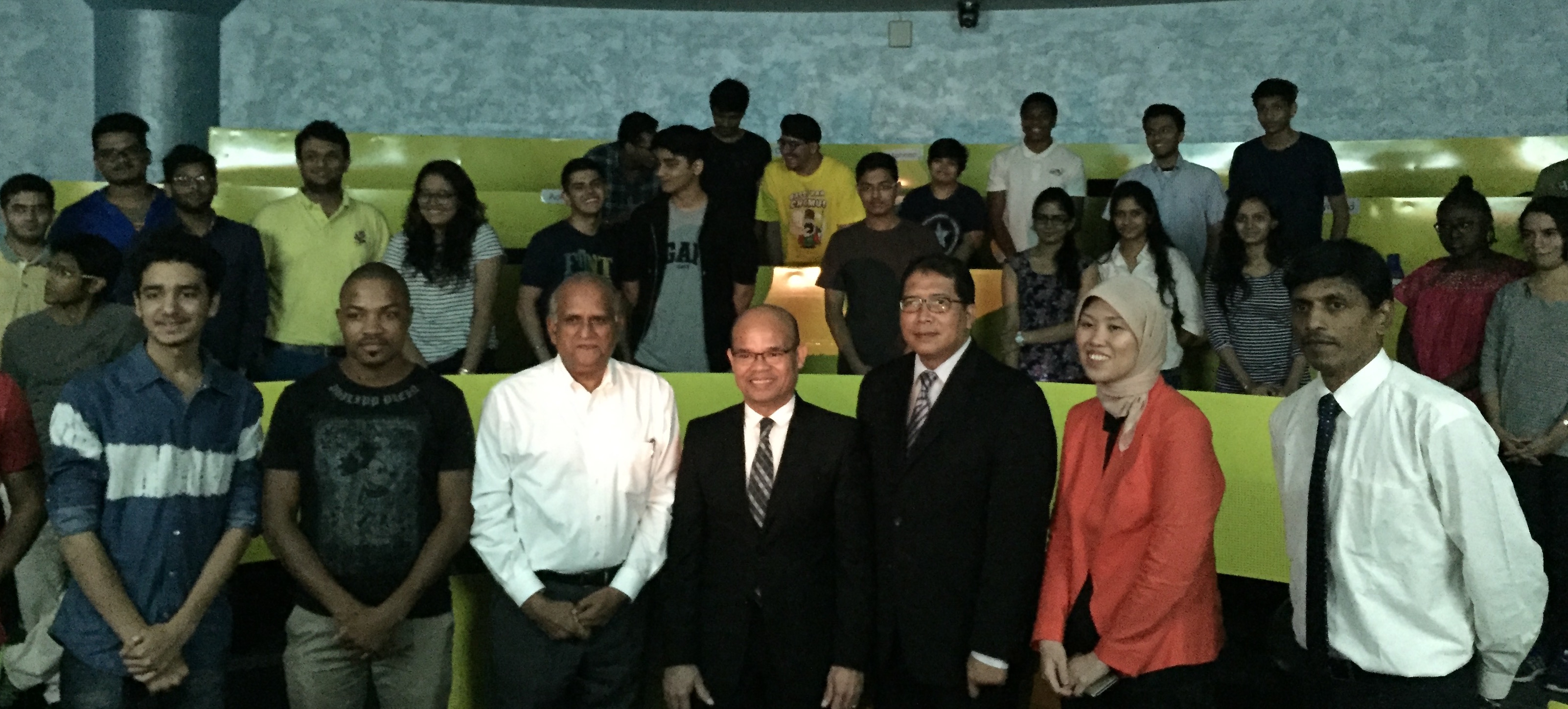 Mr. Siringoringo started by introducing students to Indonesian culture, showing images of heritage sites as well as modern high-rises. A charismatic speaker, his friendly manner encouraged students to engage in a lively discussion. What is the country doing to improve tourism? What is going on with infrastructure development and education? What is "Jokowi" legislation, and how are the President's programs impacting ordinary Indonesians?
We Jaguars were enticed with the changes that Indonesia is going through to reduce their poverty rate and to increase their literacy rate so quickly. It made us question whether something similar might be possible in India. We also were intrigued with the mutual benefits of India maintaining a close relationship with Indonesia in the future.
Thank you, S P Jain, for bringing someone like the Ambassador to speak with us!
~Malhaar Dhruva, BBA15