SE Asia's top universities sent 100 teams this year to the TATA Crucible Campus Quiz, held at the National University of Singapore in early February. Among them were 25 Jaguars from S P Jain, who braved grilling on topics from the world of business and economy. Competition was brutal, with questions about business houses, personalities, brands and markets, and more. Jags battled against teams from world-renowned universities such as NUS, National Technological University (NTU), ESSEC Asia Pacific, Singapore Institute of Management (SIM), Singapore Management University (SMU), and Malaysia's University of Science.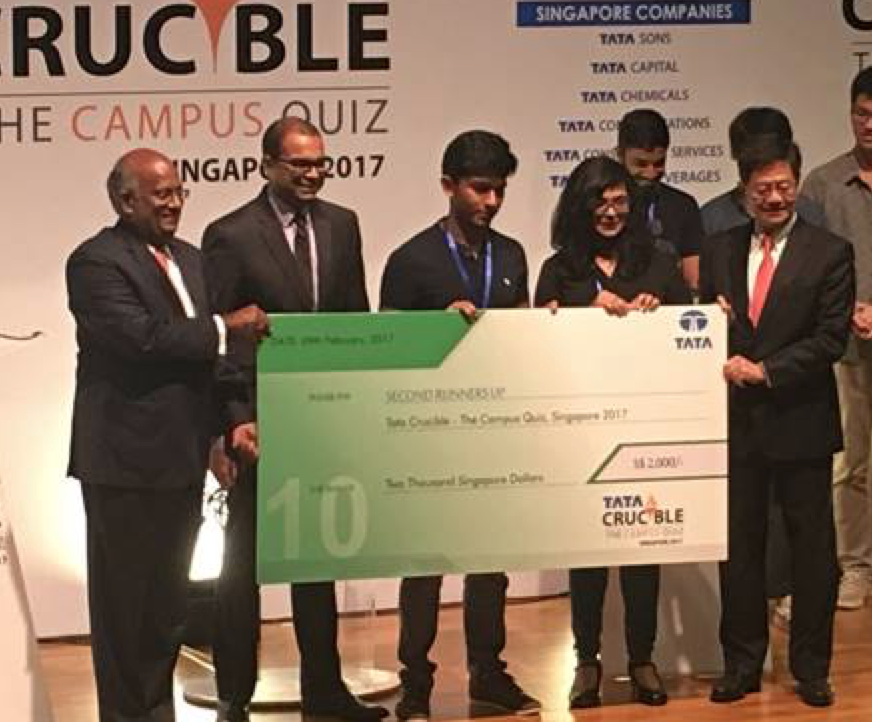 Just making it to the finals was a tremendous accomplishment. When winners were announced, Jaguars cheered with pride for colleaguesTanushree Kumar and Sahaj Chopra, who earned third place -- and a check for S$10,000.
The Tata Crucible Camus Quiz seeks to bring together sharpest young minds in Singapore to take on the heat of the toughest business quiz in the nation. Youth is a key audience cluster which the Tata Group is focusing its communication at and Tata Crucible is one of the key initiatives towards this engagement. Tata Crucible Campus Quiz has established itself as one of the most awaited quizzes for the student community in Singapore. In a commissioned research, Tata Crucible Campus Quiz was judged the highest-rated ground quiz by the students of participating colleges and has become an annual event.