As I wrap up my internship at Publicis Media (Performics), I look back at memories and the learnings of a lifetime. From being unsure of where I was headed to now not wanting to stop working, it's been a phenomenally experiential, rewarding and fun journey.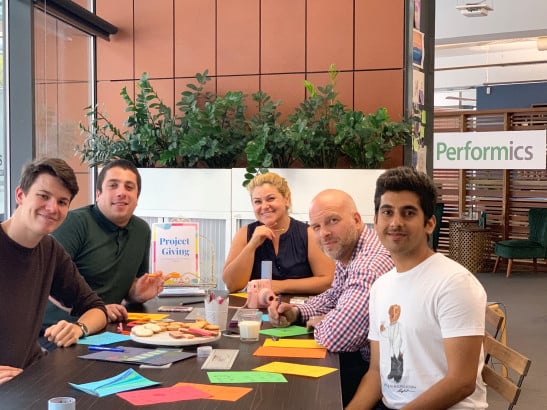 "Don't temper your expectations around what is possible, just around how long it might take to get there."
On the first day of work, Scott Ramsay (Strategic Project Manager, Publicis Media) shared this quote and a snippet of his journey which introduced me to a different perspective on the millennial hustle and grind. A career in media is not just limited to one direction, it can range from initially being a search or programmatic coordinator to an analyst or content coordinator. However, you don't have to have it all figured out to move forward. You need to take chances, explore opportunities, and most importantly, trust yourself and your path ahead.
In our digitally driven society, knowing the how and why of online advertising excites me. An introduction to search ads offered me the opportunity to work towards identifying top performing and negative keywords and creating whitelists for Bayer, writing ad copies for Lenovo, boosting click traffic through site link extensions for Vogue & GQ, and so much more. Being invited by Google for a Marketing Bootcamp helped me understand how their platform evolved over the years.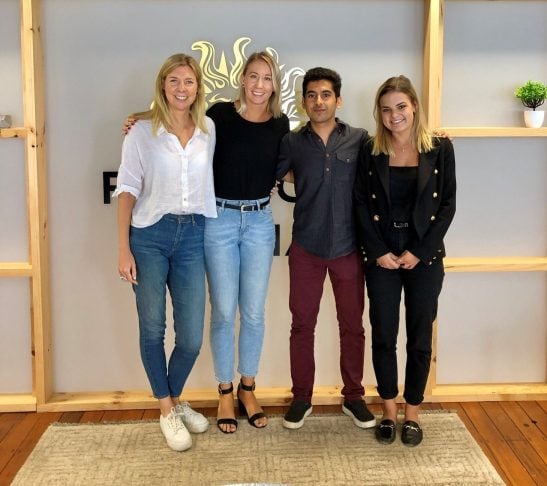 Followed by the boot camp, I attained certifications in Google Search Ads & Programmatic Fundamentals to bolster my existing knowledge and understanding of the Google Ad platform.
The most exciting part of this internship wasn't just the work but also the wonderfully planned GROW sessions. Through the GROW sessions, interns across various agencies met a lot of brilliant talent from Publicis Media, Facebook, Google, Snapchat, SBS Media & Nova. Pauly (Chief Talent Officer, Publicis Media) showed us how we can differentiate ourselves in the competitive media space by not just focussing on our skills but also our values and the purpose that drives us. Contributing to the bigger picture and going the extra mile is key.
Did you ever think Facebook would come up with a dating platform? Well, Facebook has finally swiped right and has stepped into the dating industry. As mentioned earlier, we got the chance to visit Facebook and dive into its line of upcoming products and exciting tech. PS - I also fought dinosaurs with Oculus Quest. After all, dating with some adventure can never go wrong!
Snapchat shared shocking insights about consumer demographics. Yes, one-third of their audience comprises of parents. I guess parents do know how to take advantage of Snapchat's geo-mapping technology. I was particularly impressed by their way of tackling intense competition by creating a community of their own. With unexpected retention and growth, there's definitely a lot of innovation to look forward to.
As they say at Performics, you either win or you learn. Even though I never won, I learnt a lot from Ping Pong. Starting out initially as an intern can be a daunting experience. Surprisingly, pong helped me embrace the culture, understand people and open up. On a lighter note, hit me up for pong, I am now ready to win!
Whether it's Mardi Gras, a client meeting, or Chris Hemsworth's app launch, every event perfectly captures the essence of Performics - fearless, bold, and ready to drive change. It is often considered rare to experience such compassion, warmth and people going above and beyond to make each day better for an intern in the corporate world. I was even able to introduce Project Giving to the many friends I made here, and they were so eager to participate!
I am incredibly thankful to my manager, Lisa, for answering a thousand questions and the entire team at Performics who helped me learn as much as possible, pushed me to do more, and most importantly, helped me achieve the feeling we strive for when we walk in to work every day. Once again, thank you so much for everything and I look forward to engaging with the Publicis community in the future. Cheers!
About the author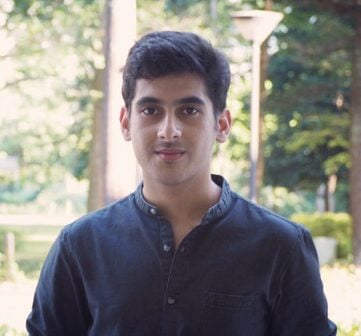 Rohan Bhatia (BBA'16)
Rohan Bhatia is a purpose-driven and passionate student pursuing the Bachelor of Business Administration (Intake of 2016) at SP Jain Global with a major in Marketing. His studies have taken him from Singapore to Dubai and he will be graduating in Sydney in early 2020. Rohan strongly believes that a lot of learning is done when you are constantly adapting.
Before his latest internship at Publicis Media - Performics (Sydney), Rohan had also interned with Ogilvy - Social Lab (Dubai), Emirates Nature-WWF (Dubai), DSM (Singapore) and Harley Davidson (India). He has also been a business reality TV show participant as top 16 in the UAE. At SP Jain, Rohan received an "Outstanding Excellence" award for his work as a Student Happiness Ambassador, Placement Head, and Founder of the CSR club.