Meet Gayatri Bhatia (BBA 2014), the Founder of Saucery, who started her first venture at just 23 years old. Born and raised in the bustling city of Mumbai, Gayatri's rebellious spirit and love for unconventional ideas have been the driving force behind her journey.
Her company, Saucery, was recently acquired by Wingreens World, a one-stop shop for healthy and delicious food and beverages. We caught up with Gayatri to learn more about her remarkable story⎯from her journey as a student in Singapore, Sydney, and Toronto, to the challenges she faced as a young entrepreneur in Mumbai. Read on for a glimpse into the life of a remarkable woman who has achieved so much at such a young age.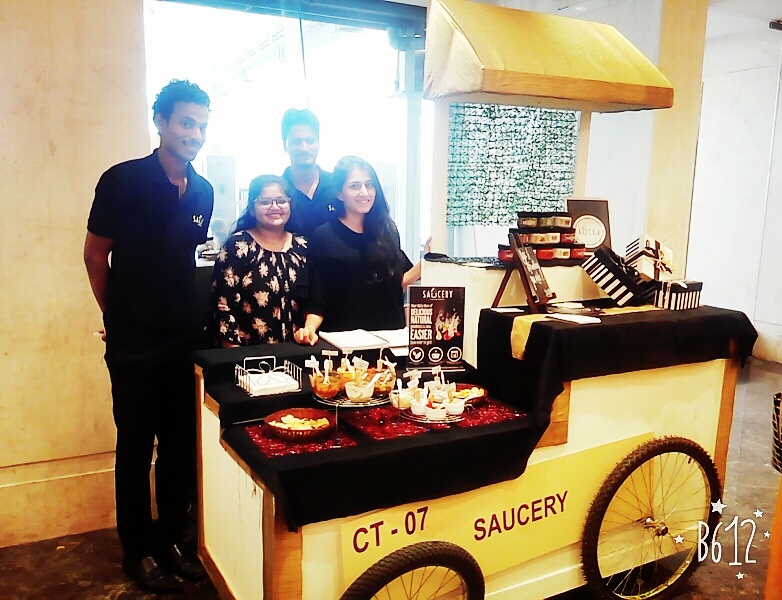 What inspired you to start Saucery?
During our BBA program and our independent lifestyle in different cities (I was at the Singapore & Sydney campus and a part of an exchange program in Toronto), I was amply exposed to supermarkets and the products available there. I even built a reliance on some store-bought, easy-to-use and ready-to-cook products.
When I moved back, though, I realised the type of simple sauces, dips and spreads I had started consuming abroad were unavailable in India. As a nation focused on freshness, I understood it is perhaps because of a lack of trust in processed and packaged foods in supermarkets.
It was my "Aha!" moment for Saucery - an all-natural, fresh, clean-label product with no preservatives, colours or chemicals - which can help the increasingly 'modern' Indian consumer access international, gourmet flavours and become a master chef in the comfort of their own home in a matter of minutes, without compromising on their health or freshness of their food!
You started Saucery at the young age of 22. What challenges did you face in successfully launching and growing your brand over the last seven years, and how did you overcome them?
The last seven years were rampant with challenges. When we launched, most industries and consumers were unaware of sauces like Pesto or Hummus. I remember meeting a host of food technologists to help build shelf life in my product. They either did not know the product or, if they were familiar, believed that adding preservatives like citric and acetic acids was mandatory for any form of longevity.
We have worked hard to educate everyone in our ecosystem, from the retailers, distributors, and logistics partners to the most important ones - the consumers, about our products, why they are good, and how to treat them. The cold chain for refrigerated products was the least developed in the Indian FMCG ecosystem back then. Besides, it was a constant struggle for us to increase our production to move with the demand we generated for varying reasons - factory capacity, seasonality of some of our ingredients, and not having the right resources (including finances and manpower) at the right time, among others.
The most important thing to build a start-up is the extent of stubbornness and perseverance that every founder must possess – in terms of belief in their idea and working towards their goals. I often told myself that success is a decision. Although the definition of success may vary for everyone, it is only a 'winning' mindset that enables people to overcome their challenges.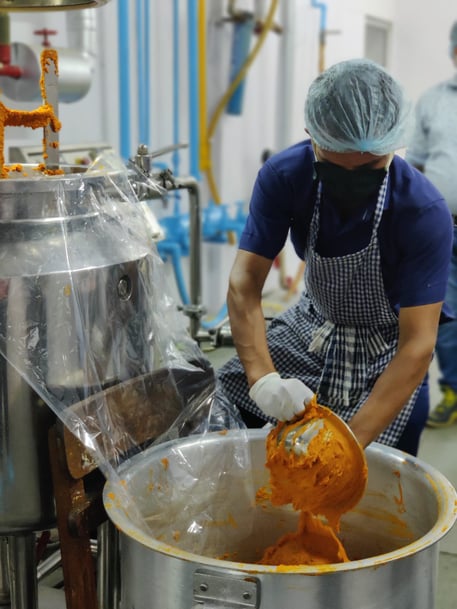 You have received several accolades over the years, celebrating you and your company. Which of these has been your favourite?
More than any of the awards or accolades that we received, I think my favourite instance of validation was when an unknown customer wrote to me on my personal email (I'm not sure how she got it), about how she absolutely loves our products and has been a die-hard fan since our inception. So much so that she exposed her infant to our sundried tomato pesto, and he licked the bottle clean.
It was my favourite because it was evidence that I had achieved my goal of creating an honest, clean and authentic brand that consumers love and even trust enough to feed their toddlers!
How do you set yourself apart from the many other brands available in the market today?
Saucery's focus has always been on honest ingredients, authenticity to the original flavour of the product, and high-quality standards. We do not cheap out on our ingredients but maintain price parity with competitors despite the same margin pressures that every consumer product faces. We are known and appreciated for our ingredients and consistently high-quality products.
The key to setting ourselves apart is being unapologetic and consistent in terms of freshness and keeping the products natural, even at the cost of undergoing marginal changes in the colour/taste through different seasons.
Around a year ago, Saucery was acquired by Wingreens World – Congratulations! How has this acquisition changed the brand's growth and reach?
The acquisition has been an interesting part of Saucery's growth. We got access to some of the best consumer minds in the country who had joined Wingreens World and closely got to see how a larger multi-brand start-up ecosystem functions.
The brand has reached cities that we earlier struggled with at a faster pace. Additionally, Saucery's products are premium in nature, and Wingreens World has kept this in mind whilst trying to build the most relevant distribution for it.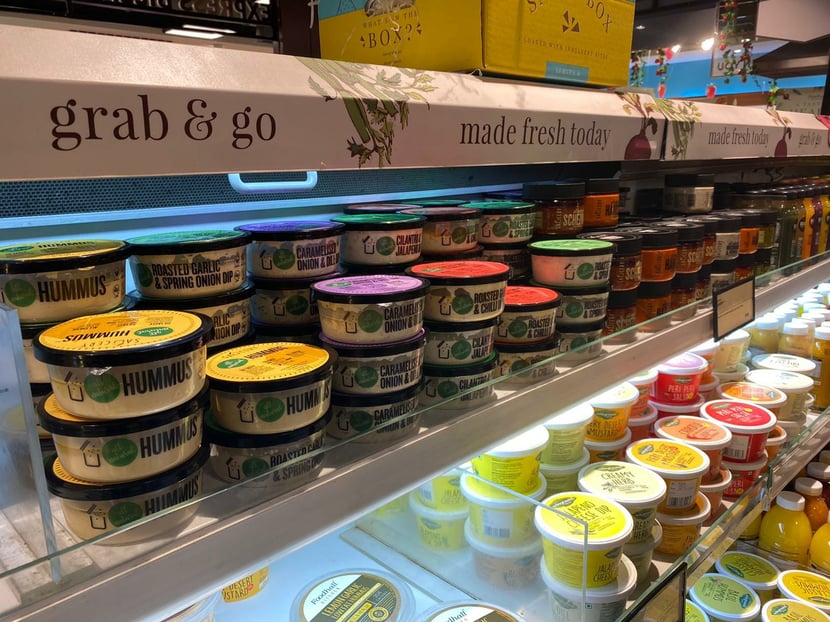 What do you see in the future for Saucery?
While the team continues to work on increased reach far and wide, there are a host of exciting formulations ready to go across the sauces, dips and spreads category. I hope to see them launched soon! ☺
What changes have you seen in the FMCG industry over the last few years? How did the pandemic impact the industry and shape its future?
FMCG and consumer businesses in India recently went through a golden period, with plenty of insurgent brands launching and disrupting the Indian consumers' day-to-day lives.
It is incredible how many new brands have come in across different FMCG categories, and how most of them can find an audience for themselves is a testament to the Indian consumers' willingness to be exploratory. Over the last few years, especially with increased online shopping, consumers seem more willing to try new products than before the pandemic, helping speed up new brand/product adoption.
Simultaneously, the ability for businesses to reach their consumers has also erupted with the aid of new commerce as a channel with the likes of Swiggy InstaMart and Zepto, among others. Indian consumers have never been so spoilt; every FMCG product imaginable can reach their doorstep within 15 minutes. This also means that consumer demands are skyrocketing, and with this increased awareness and options, they are setting their terms to enable or disable brand growth. Moreover, the terms of trade are also changing. It has become increasingly expensive to make your products available in supermarkets, with numerous new brands emerging and stiffening competition, making it harder to catch the consumers' eyes now.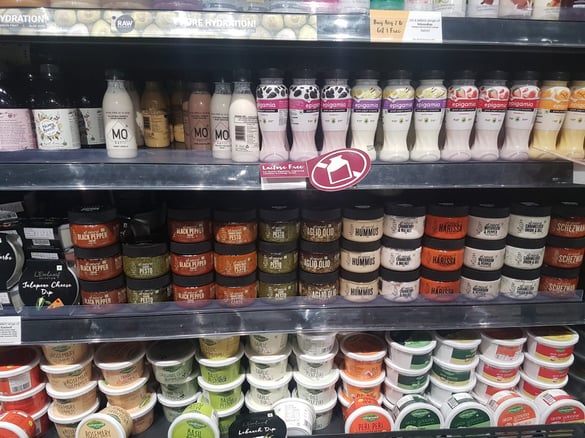 What advice would you have for young SPJ students who wish to reach where you are one day? How can they make the most of their journey and achieve success?
It becomes difficult to separate your identity from your venture in the early days. That is why it is important to take a lot of pride in what you are building. You do not want to end up tiring yourself out and thus short selling yourself or your business, or run the risk of giving up too soon!
Always find ways to have fun whilst working, and don't allow the obstacles to crush you, but make them the stepping stones to your bigger goals or "battle scars". And if you feel tired, pause, but do not quit.