From a shy teenager from a small town in Central India to a global graduate managing two part-time jobs (one in Dubai and one in Singapore) and contributing to his family's thriving business – this is the story of Shashak Bakliwal's (Bachelor of Business Administration | Class of 2020) transformation.
"Right on the date of my graduation, I realized how truly global I had become. I was working two part time jobs, one in Dubai and one in Singapore, along with contributing to my family business in India," shares Shashank. "Unfortunately, due to lack of time, I quit my job in Dubai after a month. So currently, I am working on the business along with Happy Marketer, Singapore as a part-time Business Analyst. Thanks to my experiences at SP Jain, I was able to manage my time well and understand the operations of my family business quite quickly"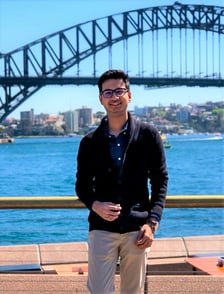 The time he spent at SP Jain helped Shashank forge a truly transformational journey for himself. He shares, "I was never too social when I was back home in Indore. But SP Jain opened me up and gave me the confidence to make conversations, at a personal and professional level. Even my friends and family have seen the drastic change in me – from a shy, silent nerd to a confident conversationalist."
Shashank adds that living and studying in 3 different countries is an amazing experience to have during one's bachelor's degree especially for those looking to develop their personality. "The global experiences that I had, exposed me to uncountable cultures and experiences, which made me open to things I never thought I'd experience.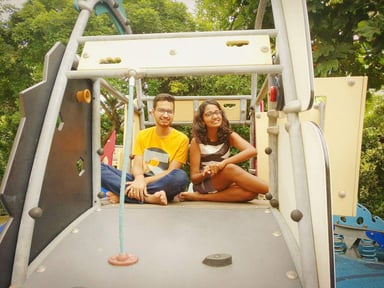 Shashank shares an interesting anecdote. "One of my closest friends is from Mauritius (a French culture), where it is quite normal to greet someone with a kiss on the cheek. This came as a shock to me – the shy boy from Indore that I was – and I was quite taken aback the first time she approached to greet me. I think my discomfort was quite visible to her. But, as she hugged me tightly on my last day here and kissed goodbye on my cheek, she was shocked by how much I had changed and how open I had become!"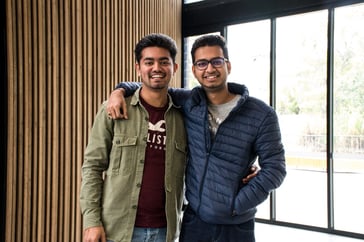 But, was an education and subsequently, a career in business always in the cards? "I studied science in high school and although I did very well, I knew for a fact that Engineering was just not my cup of tea. I wanted my undergraduate education to groom me for bigger challenges. I was going to opt for a program at IIM Indore which was cheaper and more known in India. But, it was my brother's global vision that made me opt for SP Jain. He helped me pick which positions to apply for, how to engage with other students and most importantly, supported me unconditionally throughout my college journey. He is my lifeline. My parents have been equally supportive and motivating. They never let me feel down. I give them full credit for what I am today."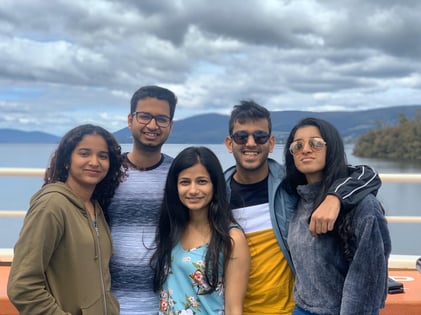 Academically bright and focused, Shashank knew exactly how he wanted to make the most of his SP Jain education. While he consistently excelled in his BBA studies (having made it to the Dean's List in each of his four years of study at SP Jain), he made it a point to participate in activities and internships that exposed him to tremendous new learning opportunities and exposed him to the unique working environment and business culture in each city.
"In Singapore, I interned at Frost & Sullivan. This was followed by an internship with Bizwit Consultants (India), where I brushed up my report writing skills. Finally, when I came to Sydney for my final phase of university, I was hired by ACA Research where I assisted in every possible task in Market Research – from creating survey links to full reports with charts and data analysis. ACA taught me end-to-end account handling."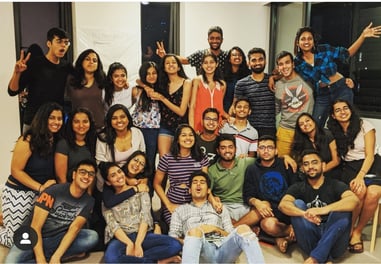 "I also took part in exciting extra-curricular activities like TEDxSPJainDubai (where I was the Head Organiser) and AdMad 2016 and 2017. I was offered a consulting position with SP Jain's Marketing Team and was also a part of various student committees at SP Jain."
As we write this article, it's been a little over 2 months since Shashank graduated from SP Jain. Looking back at his time here and on being asked to pick his favourite out of the four years, Shashank shares, "Most would pick Singapore as that's the foundation year where you get your first taste of freedom and who am I kidding, the city is amazing! But my personal favourite is Sydney. I had a dream experience with an amazing rented house, a part time internship, scholar student at university and the top of all, the best set of friends to share all this with!"