Having learnt the basics of accountancy right in his Grade 7, Manas Sarda (BBA Class of 2020) always knew that he had a calling for business. "My father started our family business from scratch when I was a kid," Manas shares. "I have seen him spend sleepless nights trying to grow the business and I've seen him fail. But the best thing I liked about dad was how he never gave up. He treated each morning as a fresh start, and that is what inspired me to follow his footsteps."
Manas was born and raised in Hyderabad (India) and joined SP Jain's Bachelor of Business Administration program back in 2016 as a shy introvert. "I was so insecure back then!" he confesses. "I was even scared of talking to people, and used to be mad at myself for not being confident, you know?"
But over the four years at SP Jain, something changed. "SP Jain made me step out of my comfort zone, and while it was difficult at first, it eventually helped me become a happier and much more confident person," Manas explains. "When I joined the program, I had no idea how much this tri-city experience would shape me over the years."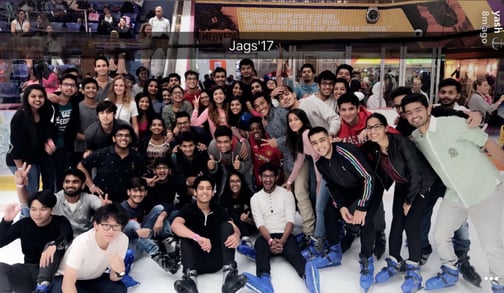 "Growing up, I always had friends who were around my age and came from similar cultural and social backgrounds. However, the last four years redefined friendship for me. Suddenly, I was introduced to people of all ages who came from multiple countries - people with different stories, backgrounds, and goals. Living, studying, and working with them for all these years truly helped me become who I am today. I wasn't just learning from the classrooms, but also from my simple, daily life - right from learning new phrases in foreign languages to cooking a dish that I hadn't even heard of till a few months ago. I'm more aware now, more culturally sensitive, and much more empathetic," he continues.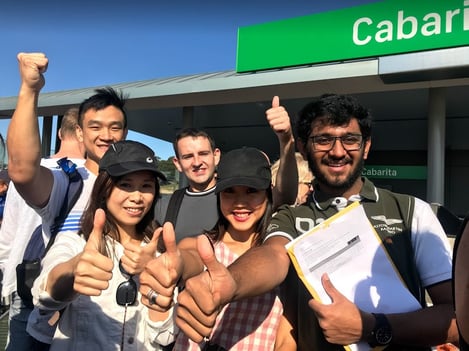 Not surprisingly, Manas made sure that he took up and excelled in every opportunity that came his way during these four years. He was his cohort's chosen Class Representative, an Academic Committee member, a Peer Counsellor, a Dean's Lister, the Treasurer of TEDxSPJainSydney, the Hospitality Head of Inizio, a guest lecturer on Emotional Intelligence, and a volunteer for the Election Commission of India and Australian Bushfire Support. And that's not all! Amidst all this, he also interned at top international companies including Vertical Financial Solutions (Sydney, Australia), GAR Corporation Pvt Ltd (Hyderabad, India) and Taj Group of Hotels (Mumbai, India).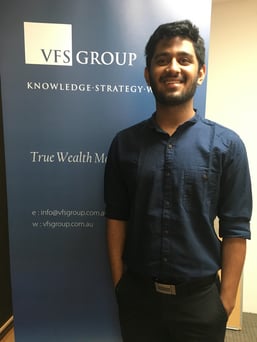 Having lived in three dynamically different cities, we asked Manas which his favourite was, and got a highly enthusiastic reply - "Dubaaaaiiii!"
"Year 2 in Dubai was such an incredible experience for me! From the truly exceptional professors to the luxurious lifestyle of the city, I was absolutely awestruck for the first few days I was there. We participated in so many Global Learning activities, and I must thank Megna Kalvani (Senior Manager - Global Learning & Student Life) for all the hard work she put in to make our experience so brilliant. Overnight camping in Liwa Desert, countless trips to Dubai Mall and Mall of Emirates, pulling all-nighters preparing for Prof. Nitin Patwa's Statistics classes or Prof. John Talbott's Corporate Finance classes...sigh! It was one hell of a year!"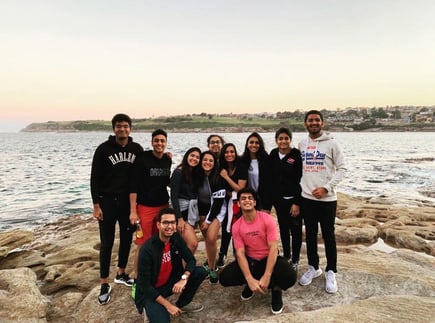 So, now that he has graduated and his BBA days are behind him, what is Manas currently up to?
"I recently started working for AMP Capital, one of Australia's biggest investment management companies, as a Remediation Support Officer," he shares. "The world of business is undergoing a rapid change now, and thanks to my time at SP Jain, I can proudly say that I'm already making a real difference in this new business world."