Is there life after S P Jain? Yes indeed -- and a very rewarding one, as Jags learned March 29 from a group of recent graduates at a mixer at the Mumbai campus. Listen to some of the advice the seniors passed along, encouraging current students to study hard, but also to explore many of the non-academic opportunities offered by this unique college.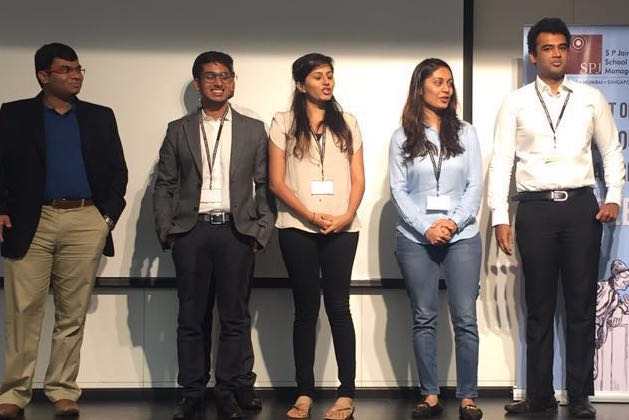 Nikhil, Harsh, Gayatri, Spruha and Anirudh from BBA10 and 11 share stories of their success after graduating from S P Jain.
Anirudh, BBA10, is an analyst with Kotak Investment Banking. He urged Jaguars to participate in all of the soft-skill training offered at S P Jain, which can be more important even than academics when it comes to succeeding in the real business world.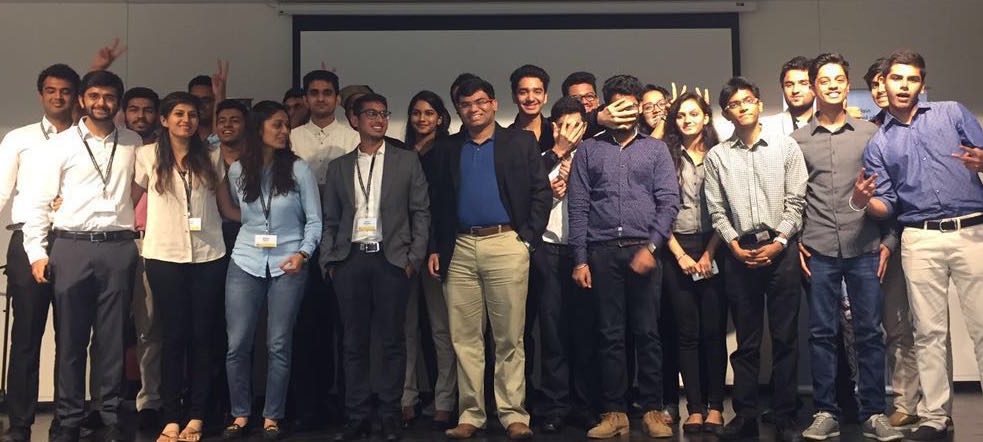 More than 40 current and former Jaguars gathered for a Meet and Greet at the Mumbai campus March 29th.
Gayatri, BBA10, formed Saucery, her own start-up in Mumbai designing and marketing culinary sauces, a lifelong dream. "These will be the best four years of your life," she said. "So make the best of them. Don't stress out too much. You will become a stronger person as you go to the S P Jain experience, which will serve you will in your career afterwards."
Spruha, BBA10, has been working at CitiBank, but is now leaving to form her own start-up. "Because of S P Jain, I now have friends all over the world. I even have a colleague at Citibank in Korea who was in my batch, and I love how we can continue our relationship. Also, try to do an exchange semester, as this gives you even wider exposure to global business."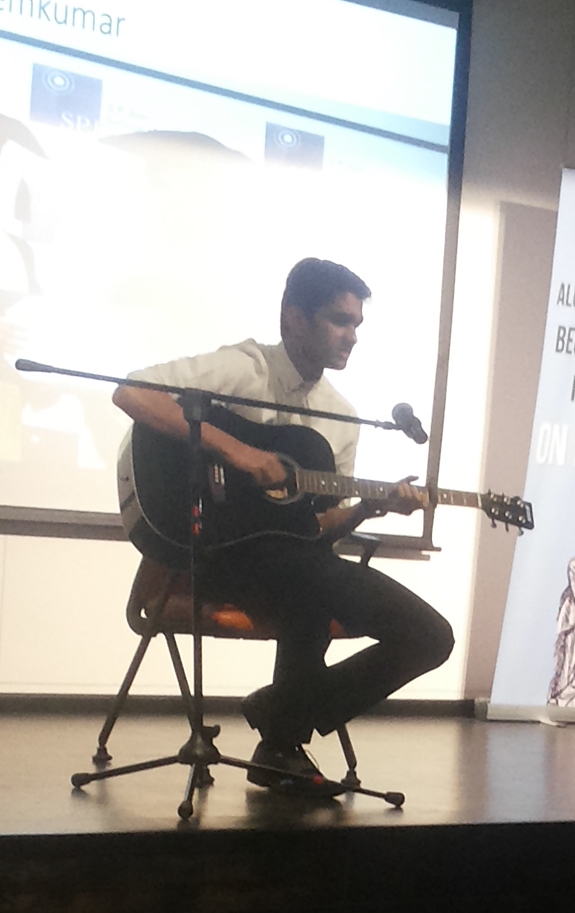 Alumni enjoyed hearing that current students are keeping up with musical hobbies.
Harsh, BBA10, worked in his family business in Nepal, did an internship in China, and is now going to graduate school. He advised Jaguars to pay attention to academics, but also to be sure to enjoy these years.
Varun, BBA10, thanked the college for bringing alumni together to see one another again. "S P Jain was an amazing experience," he said. "We were so fortunate to be exposed to excellent faculty. You don't really understand how great they were until you graduate. Appreciate them now!"