A traveller by passion, I decided to opt for SP Jain's tri-city model of the Bachelors of Business Administration (2022) program. I had one clear goal in mind; I wanted to step out of my comfort zone and become more confident.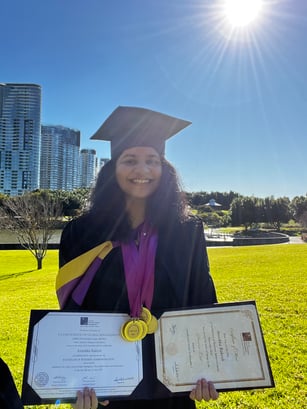 At SP Jain, one should unlearn to learn every day!
This stands true in my journey because, honestly, no two days are the same in terms of lectures or global learning activities. There is a lot to learn every single day.
Academic Milestones
I had an amazing four-year journey at all three campuses of the school. Academically, I performed really well and appeared on the Dean's List for six semesters. I received the Global Citizenship Award for my active participation in the out-of-classroom activities of SP Jain as a Student Ambassador in Singapore, a Member of the Global Learning & Academic Committee in Dubai, and the Marketing Head & Secretary of Girl Up Sydney.
Additionally, post my freshman year of college, I attended a three-month summer program at the London School of Economics (LSE) to deepen my knowledge of business concepts.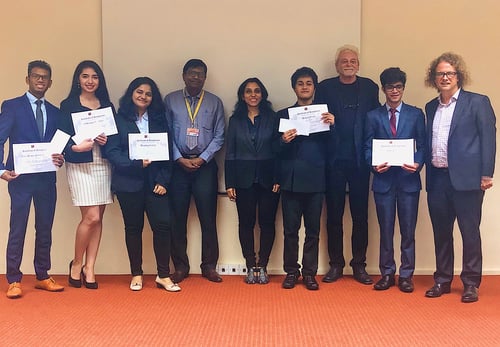 Professional Opportunities
To get a hold of my professional goals, I undertook seven internships in the field of Marketing and Strategy during my time at SP Jain, including Visa and Accor. These internship experiences have helped me understand my BBA classes even better. The group discussions helped in shaping my perspective to become a true professional.
Diversity and Exposure in Abundance
The best part of studying at SP Jain is the multicultural environment and the opportunity to work and socialise with people from diverse backgrounds. For my capstone project in the final year, I worked in a group of 7 with members from Vietnam, the Philippines, India, Malaysia, and South Korea! Such an environment really helps to broaden your thinking, embrace different cultures and become adaptable.
The global learning activities were my favourite! You get to bond with over 200 batch mates. I really enjoyed the Singapore Dragon Boat Racing, the visit to the Singapore Parliament, SP Jain MUN and Desert Camping in UAE, among others.
Classes at SP Jain are very project-based, and most professors believe in learning by doing. During these lectures, small breakout sessions with 5 to 7 people and spontaneous presentations improved my confidence to make decisions during a time crunch. This significantly impacted my internships and helped to deliver projects during critical times.
One of my most memorable academic experiences was winning the Second Position in the Singapore Regional Immersion Project. As a freshman, I got a chance to interview various mobile food-delivery professionals to develop strategies for the industry.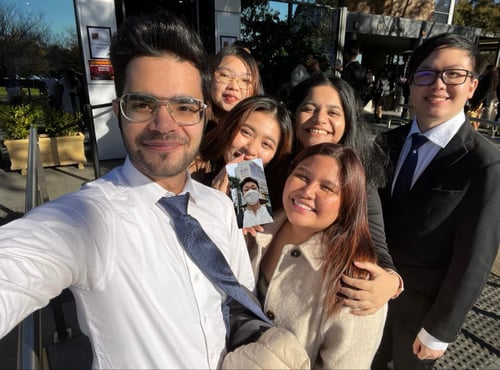 The 4-year Transformation
The BBA program has impacted me in a number of ways. My peers and family have noticed a significant change in my personality. I have become a more self-driven individual. This positive change has been possible due to my journey as an SPJ Jaguar and the opportunity to move across countries, hunting for more possibilities and the best experiences.
For the Upcoming SPJ Jaguars…
I would like to add that you must always take up new opportunities, even if they seem daunting at first. This will help bring you closer to the best version of yourselves!