Noteworthy: 2A*'s and 3A's at Cambridge higher school certificate and got ranked 361 out of the top 500 scholarship list. Active member of a scout group since 2003 with various volunteer and social work across Mauritius. Participated in the national championship competition for 3 successive years. Played soccer at inter regional levels. Active participant in the annual inter-college championship of Mauritius in athletics, swimming and soccer.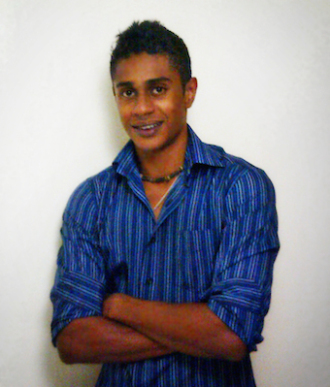 Name: Vincent Samba | Home town: Rose-Hill Mauritius
Passions: Avid Manchester United football club supporter. Passionate by music and by all forms of art. Also developed a passion throughout the years to help needy children at school. Fond of nature and of all green places.
Sources of inspiration: Robert Nesta Marley also known as Bob Marley and Nelson Mandela, who helped to free the minds of people with peaceful messages and actions