This summer, I got an absolutely wonderful and unexpected opportunity to work as a Software Engineer at VPBank, one of Vietnam's earliest established Joint-Stock Commercial banks. Why do I say 'unexpected'? Because to be honest, a year ago, I wouldn't have believed that I would get this highly coveted role in the banking industry right in my Year 1 of the Bachelor of Data Science (BDS) program or that I would be writing this blog to share my experience!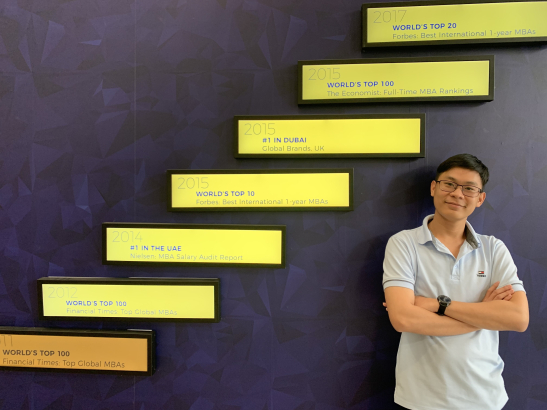 After spending a year learning the basics of computer programming, databases, linear algebra, calculus, machine learning and statistical data analysis, I was eager to apply my knowledge. What better way to do this than an exciting summer internship? I'm thankful to Dr Abhijit Dasgupta (Director – Bachelor of Data Science) who went out of his way to help my batchmates and me grab exciting internship opportunities at some of the world's most renowned organisations including Institute of Technology, Indian Statistical Institute, VPBank, and many more. Not only did he help us build an excellent GPA, he also personally vetted our CVs to ensure that our profiles would be noticed by the employers.
Working in the banking industry means being exposed to large volumes of data every day, which is highly beneficial for data science students like me. In the internship project that I'm working on currently, I'm focussed on enhancing system performance using machine learning. It feels so great to be able to apply what we have learnt from class into the real-world to see how it actually works.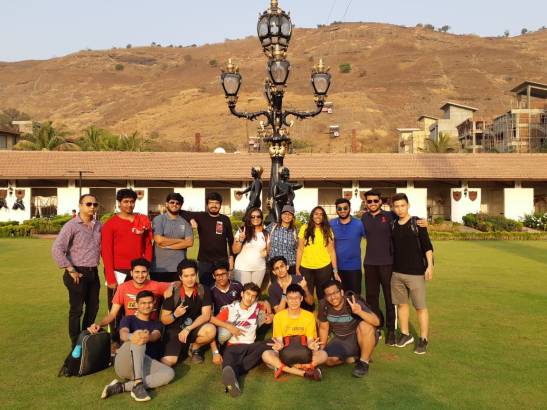 While it might sound boring to the layperson, the most interesting part of the day for me is when I deal with data. Did you know digital payments are expected to hit 726 billion by 2020? There are thousands of transactions happening at a bank every single second and making this data available and valuable to our machine learning model is of utmost importance. Sounds like a tough task? That's because it is! What I tell myself every day when things get difficult is this – you learn nothing when it is easy and within your reach. The demanding nature of our work often pushed us really hard and we did fail sometimes. But the feeling of unbridled elation when you figure out the solution after overcoming challenges is beyond amazing.
When we were making our first presentation to the Chief Officer at VPBank, Dr Dasgupta was also present to witness our work. While we did feel pressured by his presence at first, knowing that we had the support of our Program Director helped us present our ideas with a lot of confidence. It alleviated all our stress and helped us put our best foot forward.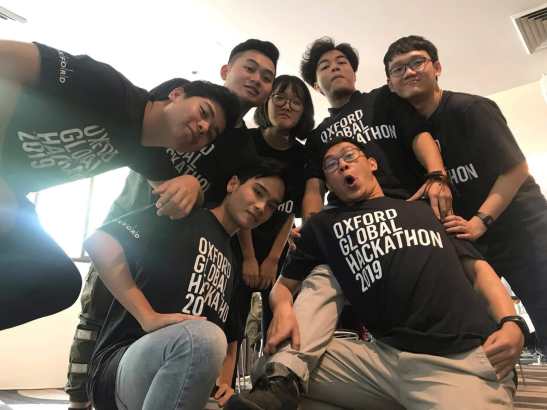 Apart from the internship, some other exciting opportunities I got during this year were being invited by Facebook Engineer to attend the Facebook iD8 conference in Singapore (business leaders from all around Asia had come over here to discuss the latest technologies) and being able to lead our team for the Oxford Global Hackathon 2019 in Sydney. Can you believe that our team had the youngest members of the lot in the Hackathon and we still got a special mention from the judges? How cool is that?
All in all, the year has been power-packed for all of us. And I don't think any of this would have been possible without Abhijit sir, Ashoka ma'am, Suchismita ma'am, Aditya sir, Navnit sir, JP sir, Vaibhav sir and Archana ma'am who always supported us during this year in Mumbai. I can't wait to see what the next 2 years in Sydney have in store.
About the Author
Hai Nguyen is a student of the Bachelor of Data Science (BDS) program at SP Jain School of Global Management. Before joining SP Jain with an aim to stay ahead in today's high-end technology era, Hai was a part of Foreign Trade University - a prestigious business university in Vietnam. He describes himself as 'light-hearted', a phrase which is not often used to describe a data scientist. "Why not?", he asks.