Fun Oh my gosh. Where to start? Just for starters, Jaguars have: gone bicycling on a jungle island, organized a big fun run, backpacked through Vietnam and Laos, gone to Ferrari World, barbecued with faculty on the beach, had a prom (dance), held a beauty contest, conducted a Model United Nations, competed in Tarang (multi-university Indian student event), gone museum hopping in Singapore, surfed and gone sailing in Sydney, published their own magazine, held ping-pong competitions, organized a philosophy club, held numerous performance nights, held Dynamic Africa day-long event, built houses for the homeless in Cambodia, vacationed together in Bali, Bintan Island, Thailand and Malaysia, published their Harlem Shake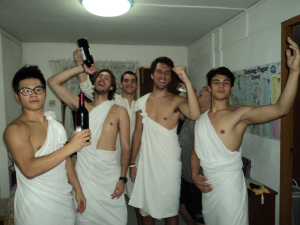 Will dressing in togas get us in free to the clubs in Singapore? Oh yeah...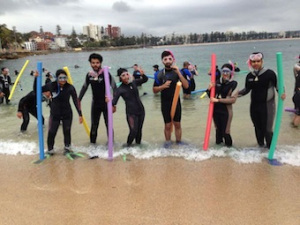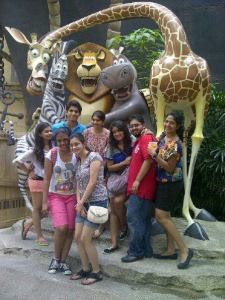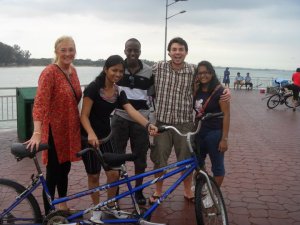 Cycling at East Coast Park
on YouTube, revitalized a school in rural China, did a FlashMob at Sentosa, dined on an Arab dhow, donated blood (does that count as "fun"?), held a maggi-noodle cooking contest, sang and danced for disabled Singaporeans at Dignity Kitchen, gone mountain climbing, skied, conducted a day-long forum on women's rights … Sigh. There's just too much to try to fit it all in here.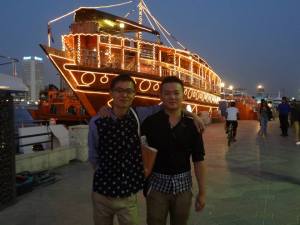 Dhow dinner, Dubai
Better yet, you can see what the students themselves say (and view the photos they take) in the What's Happening section of this blog.
Here's the link to watch their Harlem Shake: http://www.youtube.com/watch?v=N1g3kWX6DfQ