If you live on campus, your housing will already be paid for. So all you have to worry about is food and incidental expenses. For most Jags, though, this is the first time they have had to manage their own expenses.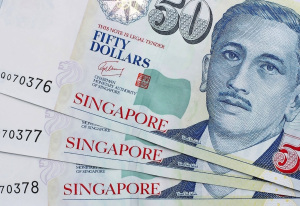 In Singapore, you'll need a minimum of US$12 a day for food. That's for three very basic meals a day and no snacks. In addition, you'll need about US$40 a month for getting around on the bus and subway. Then add in about $30 a month for a prepaid phone card (no data) for local calls only.
You'll want to go out with your friends, too, and explore. Sharing a taxi together will cost about $5 – 10 each, depending on how far you're going, and the time of day. Clubbing is expensive, as Singapore has a high tax on alcohol. There are lots of free parks and low-cost museums, but destinations like Universal Studios cost about US$70 for entry.
Let's just say that you can get by (barely) of US$400 a month. $600 is much more comfortable. You may not want to tell your parents this, but the dean recommends that they not send you more than $
Costs in Dubai are about the same, although taxis are higher. In Sydney, everything is about 50% more.800 max, because then you'll just go out and party too much.
To earn extra pocket money, some students get part-time jobs in Singapore and Sydney. See the post on Jobs & Internships.