The Grand Mosque in Abu Dhabi is widely acknowledged as one of the architectural marvels of the Middle East, featuring the world's largest carpet and third-largest chandelier. Dubai Jaguars, representing Hindus, Jains, Sikhs, Buddhists, Christians and Moslems, headed there one Friday in late March to experience its wonder and marvel at its exquisite beauty.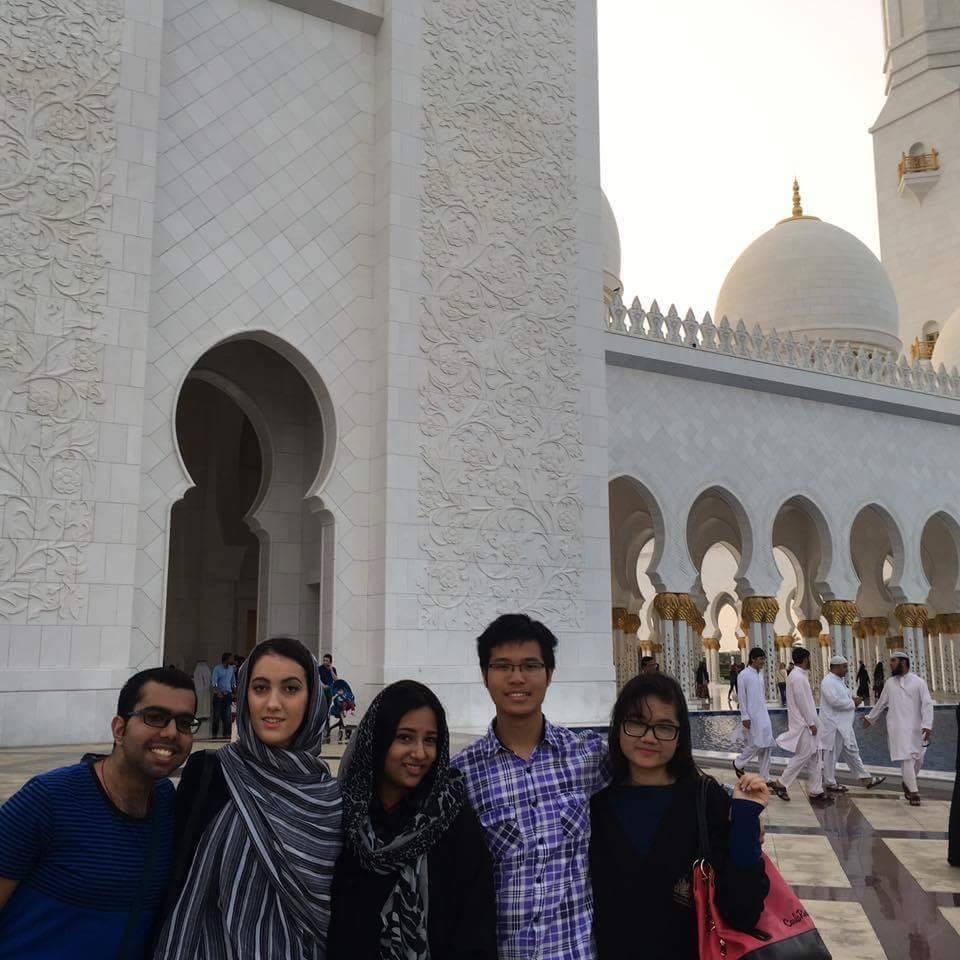 Nikhil (Indonesia), Noli (Albania), Yutheeka (Mauritius), Luken (Indonesia) and Dieu Anh (Vietnam) pose at the Grand Mosque.
The students reached at around 5 pm, after the throng of morning worshippers had left the mosque in peace. The ladies were soon approached by one of the staff, and taken to a place where they could rent abayas, to properly respect the strict Muslim dress code. Once inside, students were overwhelmed, awestruck by the mosque's grandeur and splendor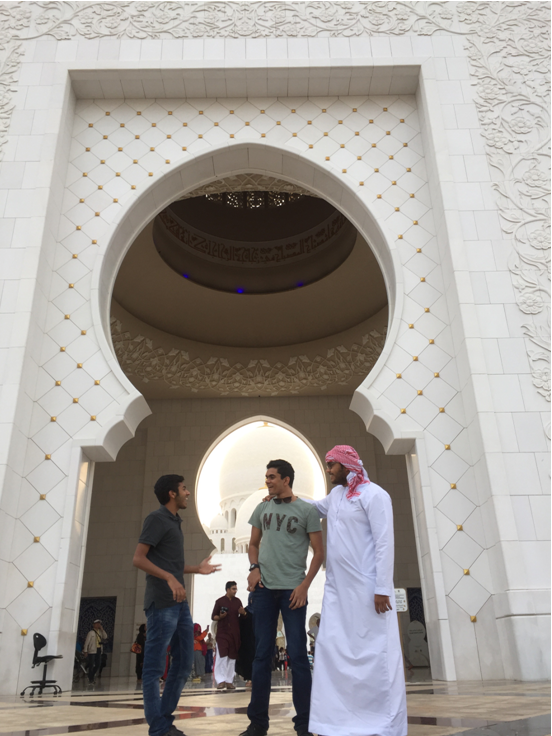 Aaditya, Hardik and Ankur, all from India, at the Mosque
"It's always an honor to accompany students on trips like this, where they get to experience the best of other cultures first-hand," said Samantha Miles, head of student life and the global learning team. "You can teach about the magnificence of a mosque. But nothing can beat the feeling of holiness as you step inside and draw that first breath of astonishment."
The Sheikh Zayed Grand Mosque's design and construction was designed to "unite the world", according to Wikipedia, and used artisans and materials from many countries.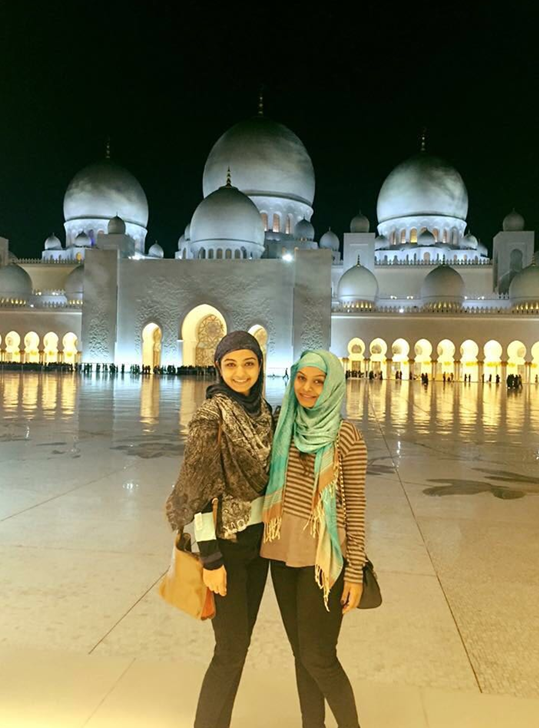 Local Arab gals? Nope, it's Sakshi and Nishi, both Jaguars hailing from India
It was built with natural materials such as marble stone, gold, semi-precious stones, crystals and ceramics. The design of the Sheikh Zayed Mosque was inspired by Persian, Mughal and Moorish mosque architecture, particularly the Badshahi Mosque in Pakistan and the Hassan II Mosque in Morocco.