Napassanan Chan-udom and Diem Phan, second-year undergraduate students from the BBA'17 cohort were recently shortlisted for the prestigious MBC Hack 2019 competition at the Dubai Lynx Festival. Dubai Lynx brings together top creatives, the world's best brands, fledgling start-ups and everyone in between to learn, network and celebrate creativity in communications.
Here's an account of the two students recounting their experience from the festival.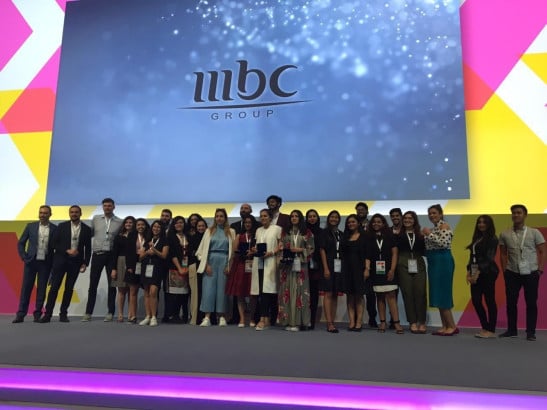 Napassana Chan-udom hails from Thailand and is a second-year global business student at SP Jain School of Global Management.
"To get selected to participate in the MBC Hack at the Dubai Lynx International Festival of Creativity was unreal. The experience was amazing. I got the opportunity to surround myself and be friends with so many talented people from different colleges around the world. It also helped me to truly push my boundaries and step out of my comfort zone.
I discovered a side of me that I never knew existed before. I learnt an important life lesson – there's no limit to our capacities. There's nothing you "can't do"; it is only that you have "never tried". Therefore, one must always keep learning, pushing and believing."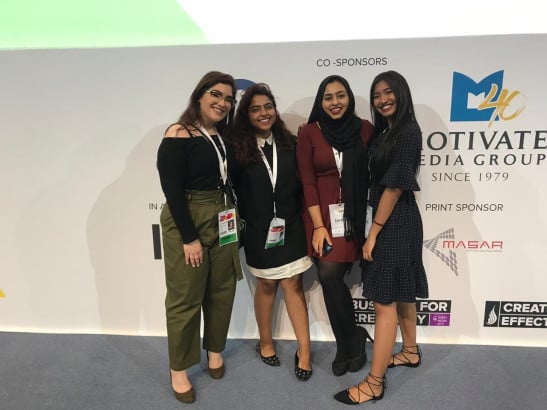 Diem Phan hails from Vietnam and is also a second-year global business student at SP Jain School of Global Management.
"The Dubai Lynx International Festival of Creativity was informative and fun, with innovation and creativity being the buzzwords.
The theme at the MBC Student Hack this year was "Year of Tolerance". Groups, consisting of four members each, were required to come up with a CSR initiative on the theme, within 24 hours. This was a memorable event for me since I got to learn a lot, especially from the experienced and down-to-earth MBC mentors and friends from other universities. The festival provided all the participants with a great platform to challenge and push their creativity to the maximum.
I'll never forget the excitement I felt being around all the creative and energetic people at the festival who shared their knowledge with us. They also inspired us to look beyond our personal achievements at our contribution towards society. Doing that helped us realise that there always is a scope for improvement. One of the speakers at the festival was American comedian, actor, TV host and author, Steve Harvey who spoke about his creative journey. He was so inspiring!
I'd like to take this chance to thank Ms. Megna Kalvani, Senior Manager Global Learning & Student Life and our seniors, Rohan Bhatia and Anushka Khemka (winners of the first and second places at the MBC Hack last year) and the School for their tremendous support. What an experience it has been!