Many first-year SP Jain students have never traveled internationally before, or at least not without a family member. It can be a bit nerve-wracking to figure out flight info, layover timings, and exchanging currency between countries while struggling to keep your eyes open after a 3 AM flight! Luckily, there are a lot of things you can do ahead of time to make traveling between countries a little easier on yourself.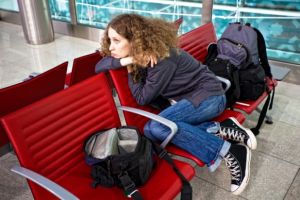 Before You Go…
Let's start before your trip- like, waaaaay before it. Buy your plane ticket early! And by early I don't mean a few weeks in advance, but months in advance. Traveling internationally is expensive. The further from home you're going, the more expensive it's going to be. If you're like me and have to travel from somewhere as far as the US to Singapore, it costs a LOT of money. Luckily, you can save hundreds of dollars by just planning ahead and purchasing your ticket early. Don't forget to verify your flight (as well as any hotels/cars you might need if you have longer layovers, or are arriving at the airport after midnight) a few days before you leave as well, in case anything has changed. Also be prepared for delays at the airport; they're not uncommon. It's a good idea to have a backup plan in case you miss any connections due to late flights. My dad recommends keeping an eye on weather conditions in your country and the place you're traveling to; that way you'll be more aware of the likelihood of delays. Checking the political conditions in an area is wise as well- this, too, can affect your travel plans. Finally, make sure you attend to any technicalities.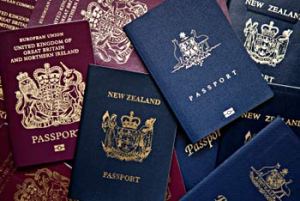 This includes leaving a physical copy of your passport with family in your home country, so they can fax or email it to you in an emergency. Understand your international medical coverage, any insurance plans you're a part of, and be aware of rules and regulations in the country you're visiting. In Singapore, this is especially important, as there are heavy fines for breaking even minor laws!
Packing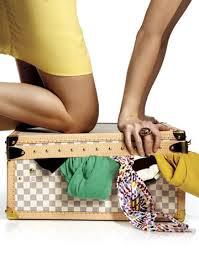 You do not need as much stuff as you think you need. Really. Take just the basics with you, or anything you can't get in the country you're headed to. Pack a lot of underwear, though- you might not have access to laundry right away. You can get away with re-wearing clothes, but NOT underwear. Ew. Remember that although you can check two 50 kg bags on most international flights, you really do not need to bring 100 kg of stuff with you. Also, there IS a risk that your luggage could be lost by the airline, though this is atypical, so it's best to leave your valuables in your home country.
In Your Carry-On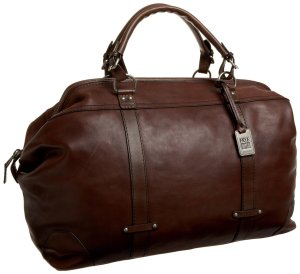 Packing your carry-on well is one of the most important things to do before a long flight, in my opinion. First of all, this is where you should keep all your travel documents (passport, visa, etc.) and your wallet. It's also smart to have a copy of your itinerary and flight times. In case the airline DOES lose your luggage, bring a change of clothes, a toothbrush, toothpaste and deodorant. I usually end up changing my clothes and freshening up during layovers anyway, so this stuff comes in handy- especially when, say, you're leaving a country where it's freezing and heading to a tropical climate. You don't want to be wearing jeans and a parka when you arrive in Singapore! When I went to China last year, many of my friends brought their pajamas on the plane and changed in the plane bathroom to get some sleep. This was on a 14 hour flight with no layovers, so that's another option!
Either way, make sure you have absolutely anything critical in your carry-on. For me this also includes electronics (laptop, phone, iPod, and camera) and a book or magazine to read on the flight. Remember that there are always plenty of options for in-flight movies and that you'll probably be asleep for a large portion of it (if not… I'm sorry), so you don't need to overdo it on the entertainment options. They'll just weigh down your bag.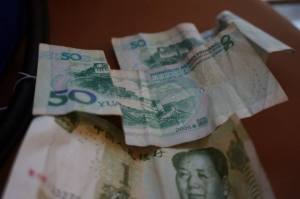 Also, keep a bit of cash on you! Not just your own currency, but currency for the country you're landing in as well. When I went home for Christmas my flight went through Japan, and I was starving but couldn't pay for any snacks with my US and Singapore dollars. Luckily there was an exchange counter in the airport (and generally there will be), but this would have meant nothing if I hadn't had cash! Your card might not always work overseas, either, so cash is crucial.
Food for the Flight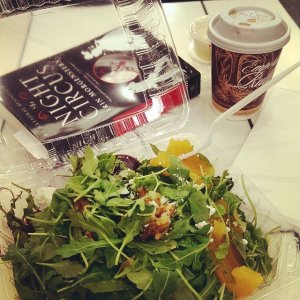 I don't know about the rest of you, but I think plane food is disgusting. It's generally unhealthy, smells weird, and often tastes like something not meant for human consumption. I prefer to bring my own food on the plane! It can be difficult, admittedly, to find good food in an airport and inconvenient to carry it on the plane with you, but if you're smart about it, it's entirely possible. I try to buy things like fruit cups (NOT the sketchy Dole thingies, I mean plastic cups of chopped fruit) or some bananas at the airport, from Starbucks or whatever's available. Starbucks in the US usually has pressed juices, fruits, nuts and granola bars, but I've found this is not the case in all other countries. Often you can find shops carrying sandwiches or chips, and in San Francisco I've been lucky enough to find a fresh salad bar. Not to say that all these are always super healthy (just read the ingredients label on a Starbucks sandwich), but it's better than getting on a plane with a greasy McDonald's meal in hand! Remember that in the air, your taste buds are weaker and things won't taste the same (this is why airlines rely so heavily on over-salted food!). But be careful how much of a heavy meal you eat- the air pressure also compresses your stomach, so anything you're having a tough time digesting will be worse in the air. A few days before a flight I usually go to a grocery store and get some granola bars or nuts to stash in my bag, and the morning of I will try to have a green juice and oatmeal. The green juice is so I feel healthy on the plane, because I inevitably end up being hungry enough to eat some plane food, no matter what I pack, and I want to feel healthy as long as I can! The oatmeal is because carbs make you sleepy, and having a belly full of sleep-inducing, wholesome food makes for a much more comfortable flight.
I also always have a bar of organic dark chocolate in my bag, for those moments when you feel like tearing your hair out and running in circles around the plane. But maybe that's just me. J
Sleep!
I bought my first sleep mask before I headed back to Seattle for Christmas last year (okay, I begged my parents buy one and send it to me in a care package…) with the intent of using it to sleep more easily in my dorm room when my roommates were up late studying. It worked fine for this, but it worked like MAGIC when I brought it on the plane! I cannot say enough good things about sleep masks. The thing only cost ten bucks (USD), even though I was picky and would only buy a 100% silk one. Psychologically, sliding one of these over your eyes convinces your body that it's nighttime and you're tired. This makes it way easier to sleep in the uncomforta ble position of a plane seat.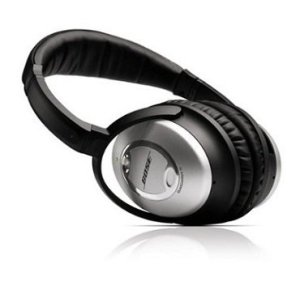 My other recommendation (apart from a neck pillow, which looks nice but I refuse to cart around) is to get a solid pair of noise-cancelling headphones. I have this fantastic pair of (hot pink :D ) Beats, which are literally the greatest headphones ever invented. I swear, even if you are seated next to a two-year old having a temper tantrum, you will hear NOTHING through these headphones, and the quality of the music, bass levels and all, is just phenomenal. This is another way to get yourself to sleep- whatever you listen to, that song will be all you hear and you'll just drift off. My only caution is not to do this while there's an airplane announcement or while you're in the airport, because you might miss something important!
Landing in a New Country
First of all, don't buy phone cards at the airport. This is a good place to exchange money, even if it's a little pricier, but phone cards will be waaaay overpriced because they're expecting ignorant tourists to come and spend too much money. Take my word for it- I bought a 50 dollar phone card at Changi in Singapore and it was empty in two days!
Have a map of your destination with you, so you know where to go, and have a basic idea of the layout of the city you're in. It's smart to budget for a cab or car to take you to your destination if you've never been there before, as it's easier than lugging all your stuff onto a bus or subway. If you must use public transportation, know when it's available and know EXACTLY where to go!
Finally, as my dad says, "Be open. Be thoughtful and respectful of others and you will meet amazing people who will share the gems of their town/country. Look up. Put your phone away or you'll miss something." If you're in a cab, chat with the driver, and ask for recommendations on where to go. They'll always give you great insights into the country!
Aaaaand now you know how to successfully deal with international travel. Awesome!
~ by Kenaia Neuman, BBA14, with some tips from her dad