Dinakar Bhotta – Commercialisation Strategy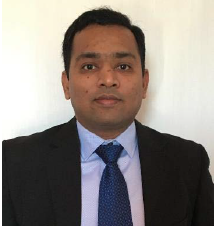 Mr Dinakar Bhotta has been working as a lecturer at University of Southern Queensland, Sydney Education Centre Sydney, Australia. He has been teaching undergraduate and post-graduate business, accounting and IT subjects for over seven years. During the same period he has also been working as a consultant academic staff of University of Southern Queensland, Toowoomba as well as consultant Trainer and Assessor at Pacific College of Technology, Sydney. Last year, he was nominated as chairman of the Academic Board of Pacific Institute of Higher Education (PIHE), Sydney and selected as Academic Board member of Canterbury Institute of Management (CIM), Sydney.
Prior to his arrival in Sydney, Mr. Dinakar worked for Johnson and Johnson India Pty Ltd as a Key Account Manager in Chennai for 3 years and then moved on to Becton Dickinson India Pty Ltd as an Area Sales Manager in Hyderabad for 2 years. During this period he led multiple sales teams and offered training and support to various healthcare professionals, including some of the top Doctors and Surgeons working for some of the reputable healthcare institutions of South India.
Mr Dinakar did his Bachelor's Degree from BITS Pilani, Rajasthan and has specialised in Pharmaceutical Marketing and Sales. He has also acquired triple Masters' Degrees from University of Southern Queensland in Business Administration (International Business), Project Management (Information Technology) and Information Systems (Technology Management). Apart, he also has a Diploma level qualification in Training and Assessment from TAFE, New South Wales.
Dr Chrys Gunasekara – Human Resources Management
Chrys Gunasekara is an adjunct faculty member at SP Jain's Sydney Campus. Specialising in HRM, Dr Gunasekara has extensive experience in this field, having been an HR Director in several Australian organisations prior to entering academic life. He is an accomplished academic, with publications in international and Australian journals. His research has focused on innovation systems, with a particular emphasis on knowledge transfer.
Edward Kachab – Foundations of Entrepreneurship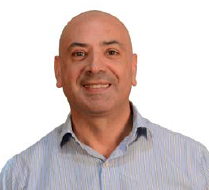 Dr Kachab is a cross-knowledge expert. His practical experience spans across executive management, innovation, intellectual property, coaching and leadership, education and training, publishing, medical sciences and holistic wellbeing. He obtained his PhD from the University of Melbourne and completed five years of postdoctoral training at the Florey Institute of Neuroscience and Mental Health, in Melbourne.
He spent over six years with Landmark Education where as Head Coach in the Introduction Leadership Program, rated as one of the top leadership programs in the world. His team finished first out of 17 globally participating centres, based on specific measures for personal transformation with program participants. He received an AusIndustry award for business excellence and innovation in 2003 followed by a $3.5 million Industrial Research grant in 2004.
He has held the position of Conjoint Senior Lecturer at the University of Queensland. Today he continues his association with the University of Queensland through sessional lectures on innovation and entrepreneurship. He also lectures at the S P Jain School of Global Management. He founded the highly successful Chemical Free Kids National Awareness Program and co-published the best selling book Chemical Free kids: Raising Healthy Children in a Toxic World.
Dr Mo Kader – Branding and Communications, Client Relationship Management and Digital Marketing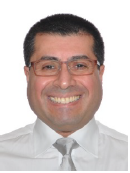 Dr Mo Kader is a business and commerce professional specialising in business management and commerce. The breadth of experience he has spans business, commerce, research, strategy, start-up, multi-national corporations and higher education. He started his professional career in 1998 after completing his PhD and has worked nationally in Australia as well as in New Zealand. Internationally he has worked across the Asia Pacific, the Middle East and North Africa, and Europe and the United States. He is a director of three Australian private companies and a Board member of four private businesses.
Dr Kader's educational background includes a PhD, MBA, MSc, Graduate Diploma, Graduate Certificate, BSc (Hons) and several industry certifications. He is a Professor of Management, lectures at various business schools in Sydney and has published a range of original research papers and general articles. He is Chairman of the Academic Board for two Higher Education Institutions and is a Fellow of the Australian Marketing Institute, an Associate Fellow of the Australian Institute of Management, Senior Associate of the Australasian Financial Services Institute, Graduate of the Australian Institute of Company Directors and a member of the Australian Institute of Training and Development. He is a Certificated Australian Human Resources Professional (CAHRI) and a Certified Practicing Marketer (CPM). He manages three small companies specialising in Business Management, Corporate Training, and Information Technology Services. He has a passion for helping people succeed, create great businesses and build the interesting stories and experiences that will help shape the next generation of successful business professionals and entrepreneurs. In his spare time, he enjoys cooking and cinema.
Rajesh Lucknauth – Financial Statement Analysis

Rajesh Lucknauth,FCCA, MBA, CFA, MEcon, started his career in the auditing and accounting working with Deloitte & Touche auditing firm in Mauritius in 1990s. Subsequently he joined Coopers & Lybrand as the leading UNDP/IMF auditing and consulting projects in Africa.
In 1998, he launched his own enterprise in the field of financial training and consulting in collaboration with Euromoney Publications Plc to train professional practitioners working for Mauritius Offshore banking sector. From 2003 till 2004, he was the Financial Controller of Rand Merchant Bank (International). Since August 2004 till 2009, he moved to Sydney where he has been working on IFRS projects, derivatives and asset valuation and Basel II projects for Deutsche Bank of Australia, Halifax Bank of Scotland (Australia), Commonwealth Bank of Australia, Macquarie Bank, St George Bank and Perpetual Ltd.
Since 2010, he has been transforming his business career into business education. He has been predominantly lecturing Corporate Finance, International Finance, Economics and Financial Reporting Analysis at mostly postgraduate level at University of Technology Sydney and University of Wollongong ) in Sydney. He also taught CFA level 1 and 2 students for CFA Societies of Sydney and Melbourne. He taught Commercial Banking for undergraduate programme at SP Jain Global School of Management. He is a fellow of ACCA and CFA charter holder and his academic credential includes MBA from Manchester Business School (University of Manchester) and Master of Economics from University of Sydney.
Tharwat Andrawis - Cost Accounting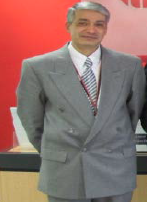 Prof Andrawis is a member with CPA Australia and has completed a Bachelor of Commerce, The American Uniform System of Accounting for Hotels, Certificate IV in Assessment and Workplace Training, and Master of Commerce. He joined S P Jain in October 2012 as Director-Industry Interface Project & Assistant professor in Accounting and Finance.
Previously, Prof Andrawis worked with Charles Sturt University, Sydney Study Centre back in June 2008 as accounting course coordinator on a full-time basis managing accounting programs. He also used to teach accounting subjects in many Australian universities including Ballarat University, University of Western Sydney, Central Queensland University and Australian Catholic University. He has taught many accounting subjects in both undergraduate and post graduate programs including Accounting 1, Accounting 2, Accounting Information Systems, Management and Cost Accounting, Financial Accounting, Company Accounting and Auditing.
Richard Coller – Employability and Practitioner Skills Series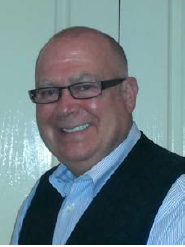 Richard Coller's career spans 30 years in senior management and marketing positions with some of the Top 50 ASX listed companies in Australia including, Stockland, Westfield, Jones Lang LaSalle and Colliers International. His most recent corporate positions include General Manager, Marketing for Stockland, Australia's leading diversified property group and Director of Management and Marketing for Colliers International Retail.
Prof. Coller is a high performance management expert and specialises in the areas of Marketing Management, Services Marketing, Management Performance and Corporate Sustainability and Responsibility and received a New South Wales Government Award for corporate sustainability initiatives. He is also a graduate of the highly acclaimed Rogen High Performance Management Program in Australia. He specialises in soft skills programs such as personal presentation skills, corporate readiness and career pathway management and very much looks forward to bringing these areas of expertise to the S P Jain School of Global Management assisting students to realise their goals and aspirations. He resides in Southern Sydney with his family and counts his hobbies and interest as reading, gardening, history, swimming and surfing (as he lives right near the beach) and is a Grade One Football Referee.
Veer Mehta – Strategic Management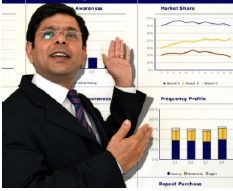 Veer Mehta holds a Masters Degree in Strategic Studies from the University of Madras and an MBA from the Indian Institute of Management, Ahmedabad. He uses cutting edge business simulations to teach classes and put on seminars for corporate and government executives and MBA students since 2009.
Prof Mehta began his career in the Indian Army where he was a Lieutenant Colonel, a topper of his batch and an instructor in Supply Chain & Logistics. In his corporate avatar, he has been part of IBM's core consulting practice before launching Business Think Learning, a consulting and advisory firm in 2010. Veer has spent the past seven years providing highly impactful customized programs around strategic management, business acumen and strategic thinking where he has been widely recognized for his efforts and progressive thinking. His programs consistently draw excellent reviews. Veer has facilitated programs at over 70 business corporations and top business schools and is one the most sought after business simulation trainers in South Asia and the APAC region.
Puneet Leekha – Financial Markets & Institutions
As an accomplished finance specialist with over 10 years' experience in the banking and financial services industry, and significant exposure to financial modeling, analytics and commercial management, Prof Leekha has developed extensive skills in business partnering and technical & financial analysis.
His most recent corporate positions include Senior Business Partner, New Business Acquisitions at Cover-More Group, Pricing Manager, Home Loans and Asset Finance at Pepper Group and Decision Support Manager at Citi Group. He recently finished his Chartered Financial Analyst program and amispassionate about financial markets and financial modeling.
Indra Abeysekera – Investment Analysis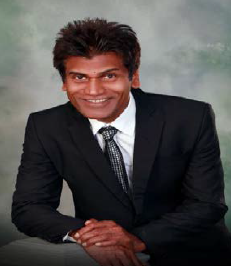 Professor Abeysekera earned his PhD, MA, and MCom (Macquarie University) MEd (The University of Sydney), and MSc (University of Wales). He is also a chartered accountant in Australia, chartered management accountant, and CPA in Australia.
He has held academic posts at Central Queensland University (Professor in Accounting and Finance and Discipline Leader), University of Wollongong (Associate Professor in Accounting and Associate Head), The University of Sydney (Senior Lecturer in Accounting), and Macquarie University (Lecturer in Accounting). From 2015 to 2016, he became the Ernst & Young Endowment Professor of Accounting at the University of Kelaniya, Sri Lanka. In the same year, he was appointed as a continuing Adjunct Professor of Accounting at Ton Duc Thang University in Ho Chi Minh City, Vietnam. In 2014, he was Visiting Professor at Shanghai University of International Business and Economics, China.
Professor Abeysekera has published over 100 peer-reviewed articles across a range of academic disciplines. Prior to joining academia, he worked in 18 different organisations spanning the private and public sectors, both overseas and in Australia, including Coopers & Lybrand (now PriceWaterhouseCoopers), Toyota Finance Australia, Hawker de Havilland (now Boeing), Ansett Worldwide, GEC Alsthom, Unilever Australia, and U.S.A.I.D.
John Lodewijks – Australian Business Environment and Dean of Undergraduate Programs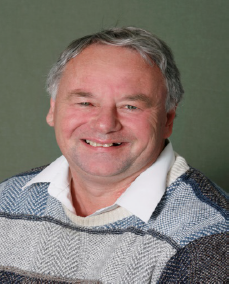 Dean Lodewijks joined S P Jain as Dean (Undergraduate) and Professor of Economics in 2015. He completed a Bachelor of Economics from the University of Sydney (First Class Honours), Master of Economics from the University of New England and a M.A and PhD in Economics from Duke University, USA.
Dean Lodewijks spent 22 years as an academic economist at the University of New South Wales, Australia including being the Head of Department of Economics. Thereafter, he was Head of the School of Economics and Finance at the University of Western Sydney for a further five years. He was awarded the Vice-Chancellor's Award for Teaching Excellence at UNSW and later received a Carrick Citation for Outstanding Contributions to Student Learning.
He has published over 100 journal articles and book chapters. The journals include Econometric Theory, Economic Record, History of Political Economy, Journal of Economic Surveys, Australian Economic Papers, Journal of Economic Methodology, and Journal of the Asia Pacific Economy. His latest book was published in August and titled 'Money and Monetary Policy in an Open Economy'. He also has held positions as Director, Centre for South Pacific Studies; Consultant to AusAID; Tertiary Sector Representative of the Committee of Chairs of Academic Boards/Senates of Universities in NSW and ACT; and he wrote the Economics chapter for the Academy of the Social Sciences of Australia Project on Postgraduate Training in the Social Sciences.