There's a lot more to the business of fine chocolate making than a great recipe -- as BBA15 Jaguars learned on a recent field trip to Mirzam Chocolate Factory in Dubai.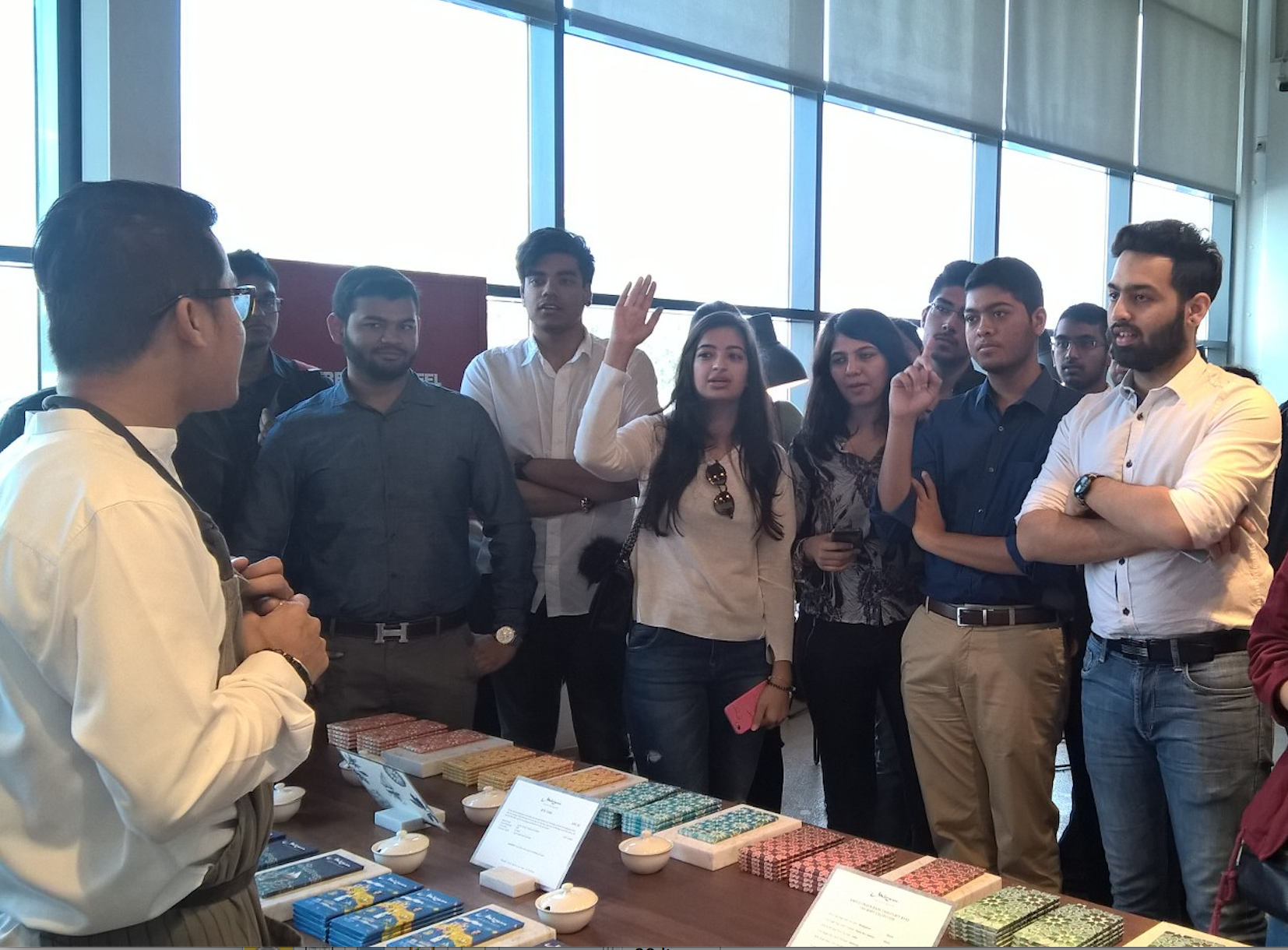 Mirzam is a new brand of luxury chocolate, and the only 'bean-to-bar' chocolate manufacturer in the UAE. Mirzam is named after one of the brightest stars in the night sky. The company caters to a very specific niche market, namely health-conscious connoisseurs, offering completely natural and preservative-free products.
Upon reaching the factory, located in the trendy art and cafe sector of Al Serkal, students were given a tour. They learned how cocoa beans are sourced, stored, processed and then finally made into exquisite chocolate bars. The managers made sure to highlight the emphasis they place on using only top-notch ingredients, and maintaining stringent quality control measures. Students were also shown the processes that comprise the chocolate-making journey, from roasting and grinding to tempering and wrapping. And, of course, to make it a truly hands-on experience, the Jags got to taste the end product -- after being taught the right way to sample and enjoy chocolate, and learning about Mirzam's range of flavors.
Next, the factory managers shared insights on the business side of Mirzam: the branding, marketing, financing and other challenges faced when starting up a luxury-product enterprise. Students were challenged to apply concepts from the classroom to this real-world setting, and consider unique issues of the UAE market.
"Our visit to Mirzam was genuinely so much more fun as well as informative than what we had expected," said Vaibhavi Palan, a BBA15 student. "It's really interesting to see all aspects of such a unique and growing business because you get to observe first-hand how their everyday operations are conducted."
~ Trip organizer: Megna Kalvani