I am Global
My name is Eunhee Shin, but people call me Emily. That's the thing about being a global-minded Korean living abroad — you feel connected to Korea as your home country, but no less connected to the rest of the world.

You see, I moved to Texas when I just turned three years old, and stayed there for twelve years. I completed all my studies in public schools in Dallas, Texas up until middle school. For high school, our family moved back to Seoul, the city I was born in. Since then, our family has been staying in Korea.
Moving back was not easy. It is my home country, but nonetheless I had found it very hard to adjust to the culture and language. So I decided to mingle with the international students. This motivated me to look for colleges outside the US or Korea.
It was then that I found information on SP Jain School of Global Management. Traveling to three countries and studying was not in my plans in the beginning, but what SP Jain had to offer was too good to turn down.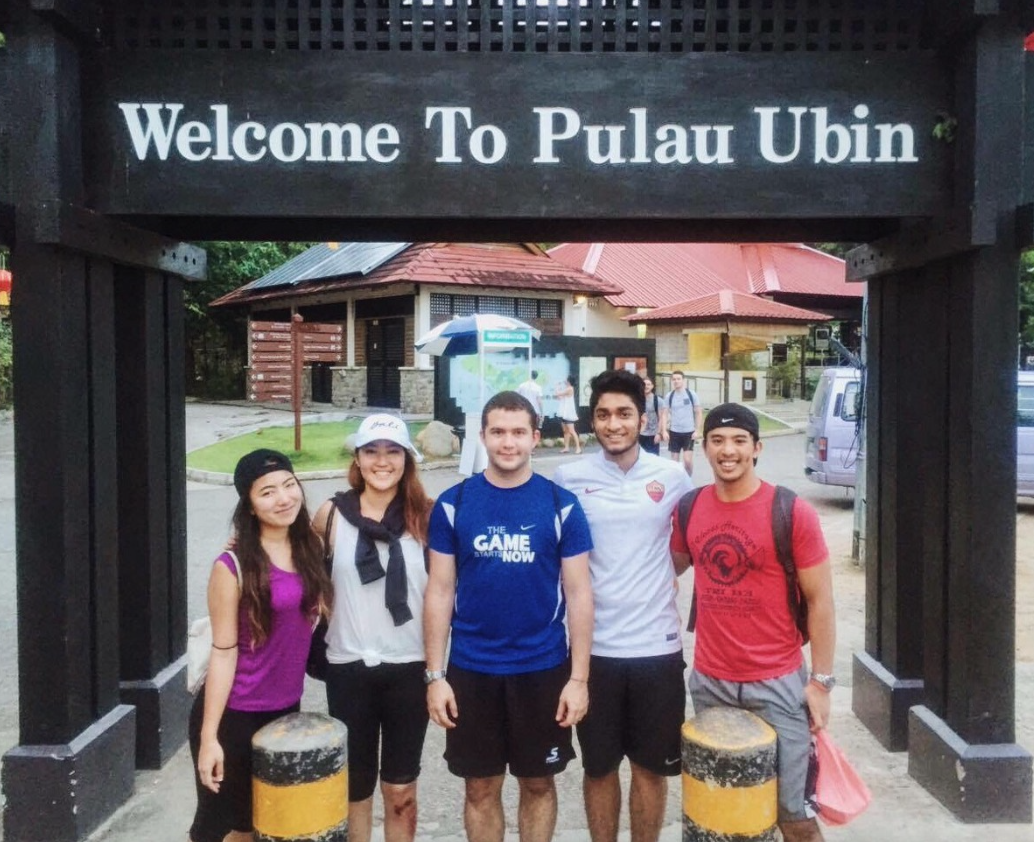 Emily and friends at Pulau Ubin, an island northeast of mainland Singapore.
Between Singapore and Dubai
During my study at SP Jain, I've had the opportunity to live in Dubai and Singapore. These two places give a completely different feel from each other. The campus in Singapore is a heritage building near the heart of this city-state, while the campus in Dubai is a modern building right next to a sprawling desert!
In Singapore, there are a lot of things to do without spending a huge amount of money. You can spend time at the beach, eat cheap food at the Hawker Center (just US$4 to get you full!), go window shopping, and so on. Because Singapore is so small, it doesn't take a long time to get to any destinations — probably twenty minutes to get to town, at most. One thing I miss about Singapore is going to the beach and being able to relax whenever I want.
I also miss Hawker Center food and the street food that can only be found in Singapore. I really enjoyed all the food options and their price range. As students, we had the option to save money and dine cheap at Hawker Centers, as well as the option to splurge and eat at restaurants such as Chili's. I loved how convenient it was to travel all over the country and truly get to experience the architecture, culture, and the style of life.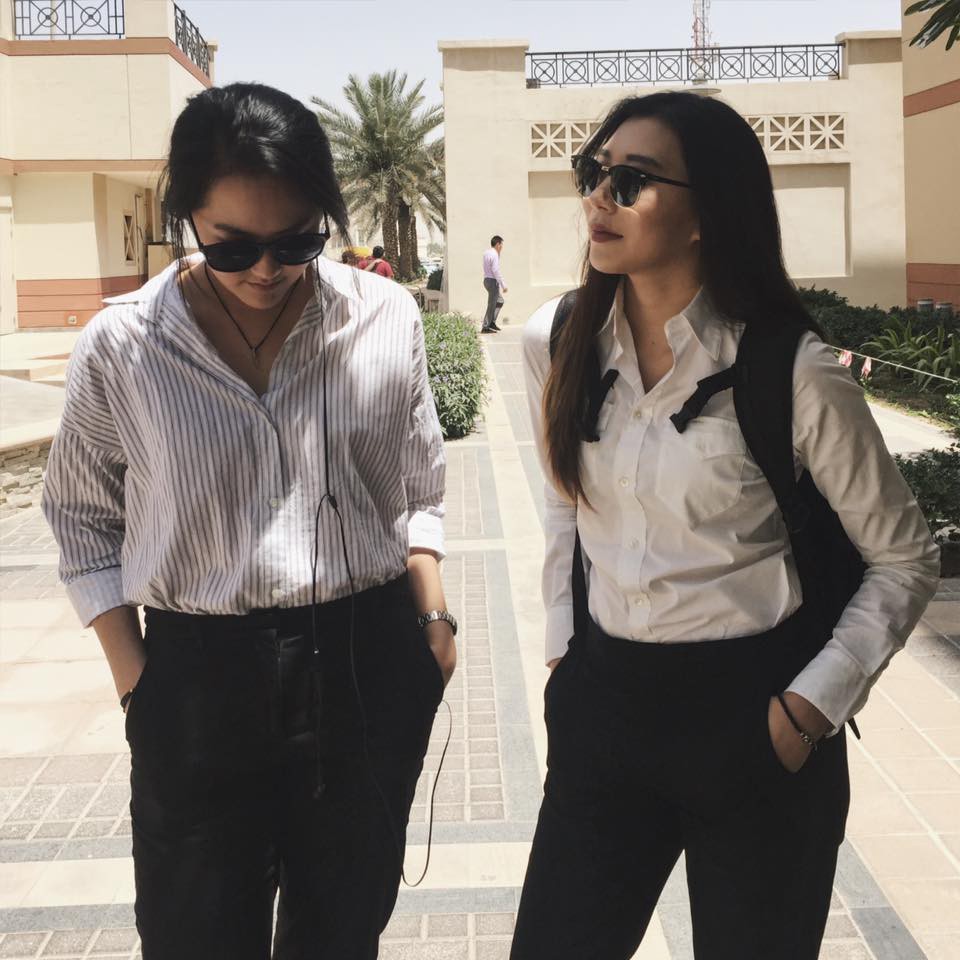 In Dubai, getting out of the apartment and going to the mall cost a little higher compared to Singapore because the transportation system in Dubai is not as developed. When I was there, students always had to take a cab to many places, which ended up costing a lot.
I also thought that fashion in Dubai was very interesting to see. Because it is a Muslim country, I'd thought the people there would be very conservative in the way they dress. But that was not the case at all!
It was also a lot easier meeting students my age in Dubai, because our campus is located next to a lot of other universities. It was interesting to meet students and hangout with them, both local and international.
Learning and Growing with an International Perspective
The students I've met in SP Jain are very independent. We all learn and adapt to new situations quickly and are very purpose-driven. Because we move around and try new things as a group, the majority of the students are very open minded and willing to try new things.
There's not a lot of students in my batch with a background similar to mine. To deal with cultural differences, you really need a lot of understanding. Sometimes I found myself frustrated with certain things. But once I understood that plenty of cultural factors shape our interactions, it's much easier to be open-minded.
In other words, for me, the most exciting thing about living abroad and traveling to different continents is how much it has allowed me to learn about myself. If I had stayed in Korea, I would've been exposed to only the same culture and same activities. It might have been more convenient, and I might have felt more comfortable, but I would not have grown.
Next Adventure — Sydney
The next destination for me is Sydney. Since I keep hearing about how great Sydney is, I'm very excited about staying there for two years. I am a bit anxious because I don't want to have too high of an expectation, but at the same time I have a good feeling about Sydney!
In any case, I think it's important to seize the opportunity to live in various countries, and better yet to study with a class of people with different backgrounds. It really allows you to learn more about the world and become more aware of its rich cultural identities.
I'm very grateful that SP Jain has allowed me to have this opportunity.
Special thanks to Eunhee Shin, BBA15, for the photos and content.