Hola fellow Jaguars! I am Anushka Rakesh, currently living in Dubai, UAE. I will be joining SP Jain's BBA program at Singapore in September 2018. Being tetra-lingual, I can speak English, Hindi, Gujarati and a little bit of Chinese.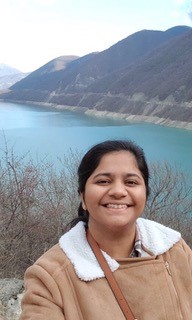 Name: Anushka Rakesh | Hometown: Dubai
I am a keen public speaker and my main interest lies in debates and the Toastmasters. This is where I have been able to pursue my interest in public speaking.
I am an avid reader of fiction and autobiographies. I believe that each book takes me on a new journey, adding to the excitement of exploring new ideas and themes!
Exploring new countries have always fascinated me as it creates new memories by meeting new people and learning new cultures, languages & their food!
I am excited to embark on this new journey of my life with you all! See you soon Jags!
Feel free to drop a mail at anushka.rak@gmail.com