Hello, my fellow jags. I am Daniel but my friends call me Dan or Frank (since there were 2 Daniels in my class :P). Though, you can call me whatever you want. I am super excited to meet and make friends with all of you.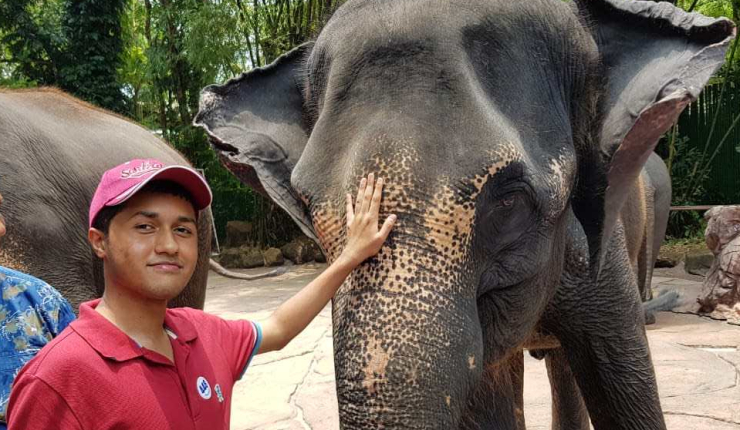 Name: Daniel | Hometown: Dubai, UAE
I did my schooling at a CBSE school in Dubai, UAE. Took active participation in varied competitions like elocution and debate at both the inter-school and inter-class level. Some of my hobbies are reading about various topics (technology in particular), gaming, playing keyboard, and making research. I love travelling and recently traveled to Bangkok, Thailand and I loved it. I am eager to learn and interact with people of different cultures. Singapore is a beautiful country (or so I've heard) and it is home to the world's best airport. It is also one of Asia's most developed countries. I am really excited to experience living in Singapore for the first time in my life and make memories with all of you.
I am a very social person and extremely easy to talk to (certified by my friends :p). I love to know about new people and trying new things. I love animals. I play football and basketball (currently I would place my skill level as an amateur, therefore, I really need more practice). I like working together as a team and I also feel that teamwork is an extremely important part of life in general.
Well, a blog can't exactly describe who I am in detail, so I would prefer face-to-face or social media. You can contact me on Facebook (Daniel Frank), or on Snapchat (Daniel Frank). I know, I know, my usernames are generic, but they're sweet and simple.