Hello there! My name is Aayet Rahman and I am 18 years old. I was born in India but spent most of my life in the Middle East.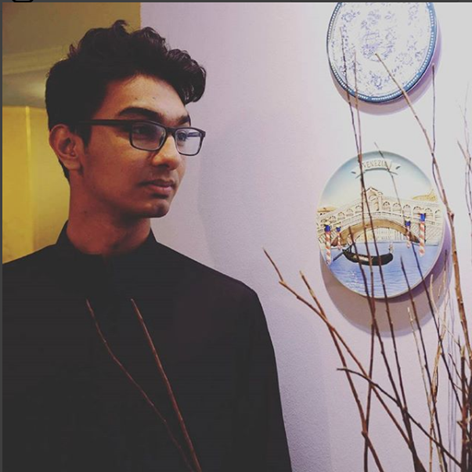 Name: Aayet Rahman | Hometown: Kuwait | Joining:
BBA
September 2018
Growing up here has mostly kept me inside the house, so if you were to ask me about my hobbies, it is the most generic sit-at-home hobby ever. I wish I could say its reading, but it's just drawing and a little bit of video game (yes, a little bit). When it comes to my passion, I would say art. Anything out of the ordinary regardless of whatever it means is art and that is my 'passion'.
Although I earlier mentioned about staying at home I am an extrovert person, who likes meeting new people, travelling, getting to know about different culture, trying out different things, and of course 'Food'! Which is why I am absolutely hyped to meet all you folks or should I say ''Jaguars" at SP Jain.
Growth and development is something I look forward to a lot, and to be able to do it with this opportunity is great. Finding, creating, and understanding new things are the best I could ask for.
Honestly, I think it's going to be quite an experience for me, that is a privilege to live up to. I am sure you are all amazing people and it would be absolutely fantastic doing everything alongside pursuing the BBA course with you.
Hope to join you Jags real soon!