Greetings fellow Jags! My name is Bhavish Adwani. I will be a part of SP Jain's BBA September 2018 intake in Marketing specialization. I am one of the shy types initially, but once I get to know someone, then I tend to talk a lot.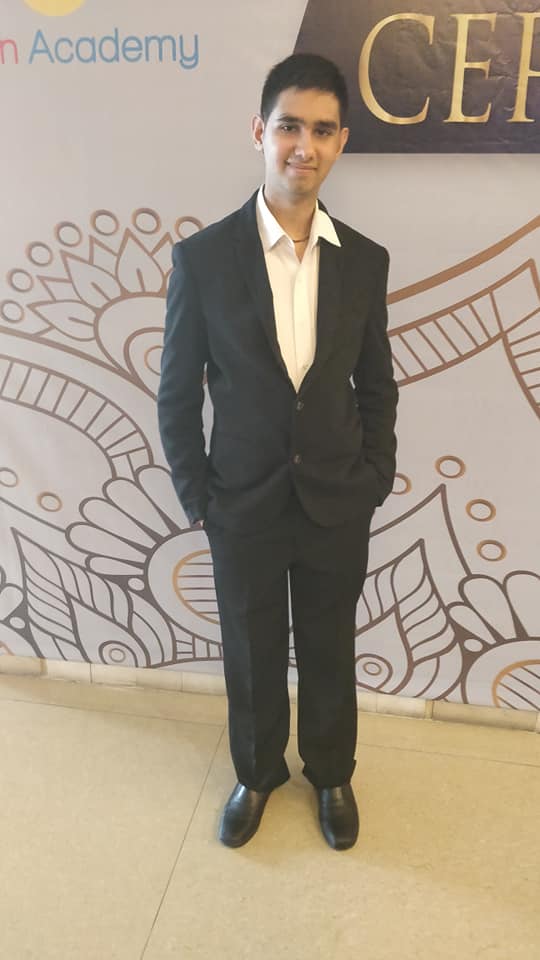 Name: Bhavish Sunil Adwani | Hometown: Jakarta, Indonesia | Joining:
BBA
September 2018
Just to tell you a bit about myself, I am really passionate about public speaking. I skip no chance to pursue my passion whenever such opportunities come my way. For instance, I joined MUN in grade 9 that led me to give my own TED Talk when I was in grade 11. After this achievement, I became a mentor to my school's MUN team in grade 12.
I developed an interest in Marketing while undertaking an internship at Bounce Street Asia. During which I was given the responsibility to obtain sponsors, selling presale tickets, and coordinating with media sources for multiple events. The process required a lot of communication with corporate sponsors as well as customers. I also assisted in formulating and deciding on strategies to create a successful event. Some of the strategies that I had the opportunity to come up with includes suggesting that we divide the crowd into 3-4 time slots, arranging more competitions during peak hours, considering how we could attract sponsors as well as how we could easily arrange our sponsors list, and keeping each other updated by placing all the information on google sheets.
Though it was just an internship, I believe my time spent at Bounce Street Asia taught me how challenging it becomes to put up an event where there is an expected crowd of a thousand people. Besides, I got to learn things like how the business follows up with sponsors to obtain sponsorships, how they plan an event from scratch and how to formulate important business decisions. Moreover, I got a deeper understanding of how various uncontrollable factors may extend an expected timeline and how thinking on your feet in those situations is very important due to uncertainties.
To add to that, I have recently directed a youth play entitled 'Drop It'! It aims to empower the youth to live a better life. The youth of today are so busy trying to be cool that they have started taking their life for granted. I question this mindset. What is cool? Is it Drugs? Is it Smoking? or, Is it Alcohol? But did they ever realise that being a good and true person arise also a sign that you are cool! Our virtues, our culture, and our teachings should be our foundation of being a cool person.
My friends describe me as one with a great character, who always keeps himself engaged in something or the other. They believe that I have an outstanding personality, which is second to none and that I am a great asset to my peers/ teammates.
Looking forward to meeting all of you soon.