It's not just about ideas, it's about making ideas happen. That's the vision the BBA-15 Student Council shared with the students on the SP Jain Sydney campus when it assumed office in late 2017. The BBA-15 cohort had often felt like they could be doing more with their university experience over Year 1 and 2, and they were determined to make that happen in the last 2 years in Sydney. In Year 3, more than ever, students started becoming interested in casting their vote for people who represented their beliefs, interests and vision.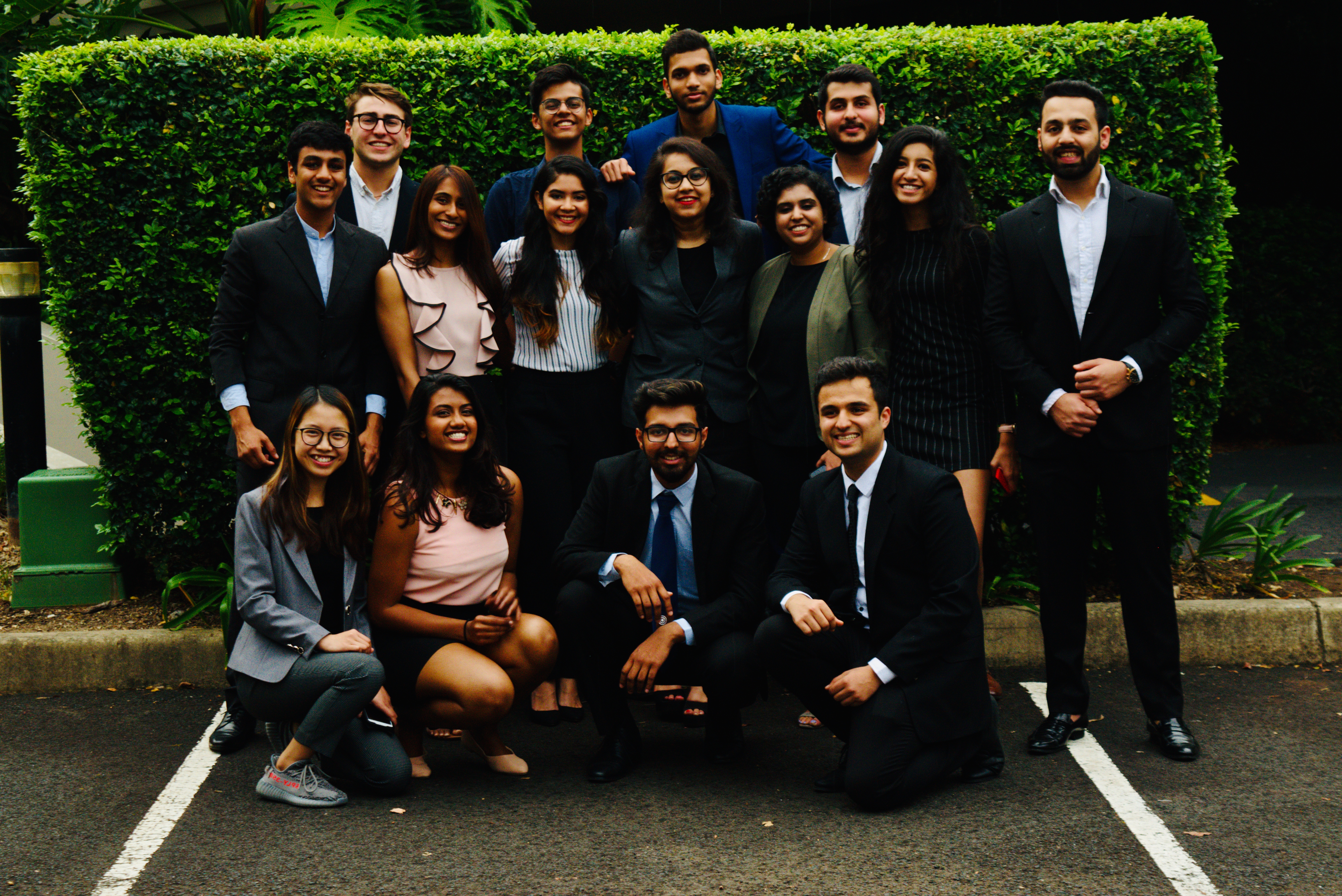 Fast forward to November 2018. It's Diwali, the Indian festival of lights. It also happens to be the last official day in office for the BBA-15 Student Council. BBA-15 and BBA-16 students are gathered in the SP Jain Sydney campus's common area, all thanking and congratulating the outgoing council for a year of dedicated hard-work, holistic representation and memorable outcomes. When asked about what they felt about the BBA-15 Student Council for their last year of college, the BBA-15 cohort had an unanimously positive response. "Great events, strong spirit and fantastic initiative" said one passing student. "We hope to build something like this with the BBA-16 cohort too", said a member of the incoming BBA-16 Council.
But what did it take to get from skeptical hopes in 2017 to content smiles in 2018? According to BBA-15 President Ganeshram Rajagopalan, "Listening to students, understand their needs, and then using your previous experiences to gauge what objections could arise is essential. We trained ourselves to stand together in protecting community interest. And its key to present the case at hand to anyone without fear, with a strategy. Academic head Divya Nandakumar agrees. According to her, "Family stays together in good and tough times. That's exactly what we did as a team. We were there for each other through failures and successes and inculcated the culture of switching roles and positions when times were hard".
The BBA-15 Student Council's tenure brought some wonderful activities and community events to SP Jain Sydney. Their first ever event as a Council was Games Day, where over 50 students gathered in Bicentennial Park for a day of summer-camp reminiscent fun in the sun. To Pol Arnella, the Council's Events Head, it was one of the most memorable moments of his tenure. "I still remember that evening in Bicentennial park just looking down at the park, with the orange sun and I just had that sense of completion", he says. Games Day was only the beginning. Together, the Council and students celebrated the Spring Festival, Moon Festival, SPJ Bowling Tournament, Sports Day and various other activities.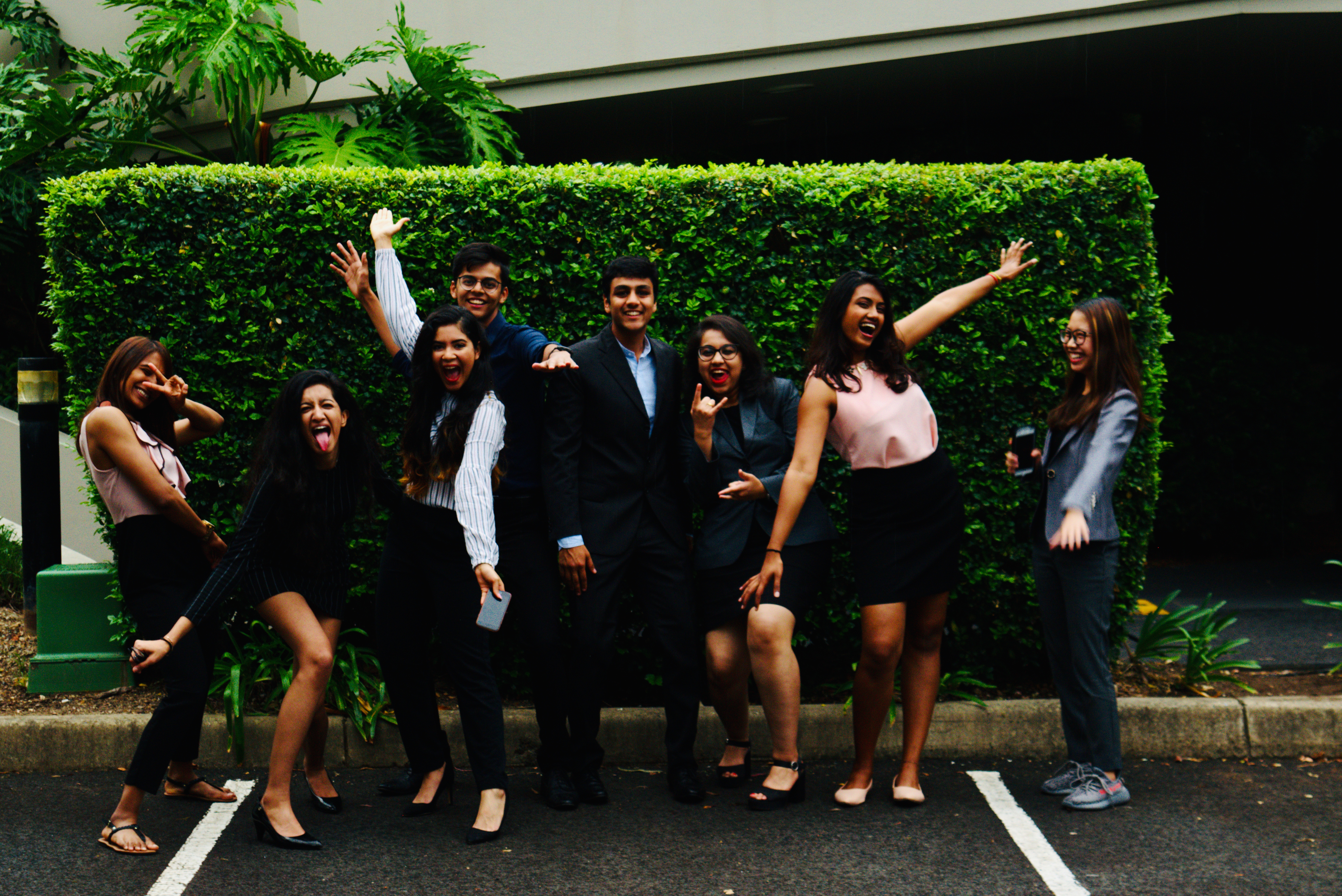 It wasn't all just fun and games, though. The Council also addressed matters of academic and professional importance. Ishan Bajaj, the Council's Admin Head worked with SP Jain's internship coordinator Carla to place 70% of the BBA-15 cohort in either startups or blue-chip companies over the course of two semesters. Students were consistently sent updates about the Council's work and achievements, and this helped bridge the communication gap between both parties. "The trust in the council from the students which was lost in Year 1 or 2 seemed to build back up in our term" said Ishan. President Ganeshram Rajagopalan agreed and said one of his proudest moments as President was seeing how the cohort had no issues to raise during the Town Hall Meeting held in semester 6, unlike the Town Halls held in previous semesters.
Despite having achieved so much, however, some Council members do feel like there were some initiatives that did not come to fruition during their tenure. Sports Head Avyakt Sethi mentioned that he'd really wanted to host an inter-university sports event during his tenure, and that he hopes it'll happen under the BBA-16 Council. He believes in their ability to pick up the baton. "Stay together in all the situations, through thick and thin and you will come out with flying colors", he advises.
Aside from the professional fulfillment being in the Council provides, several Council members felt that their experiences helped shape their personalities and personal outlooks as well. Rishabh Nawalkha, the Council Treasurer, learnt how to work with school authorities. "I learnt that you must work closely with them. As much as it is important for them to understand us, it was important for us to understand and comply with them to deliver mutually beneficial results".
Most students agree that the BBA-15 Student Council for the Sydney campus has proven to be one of the best in SP Jain history. Their success, in Vice President Aditya Sood's words, lies in " ". Now that they're leaving office, we look forward to the income BBA-16 Student Council's activities. As we do so, we reflect on the BBA-15 Council's efforts with a mixture of nostalgia and pride and extend our sincerest gratitude to them. Thank you, BBA-15 Student Council!
This article was originally published in Valour - SP Jain's first campus magazine initiated by its student-led Media Team of BBA'15 Intake.
About the author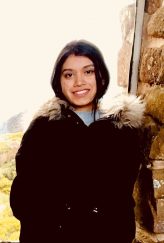 Vanshika Gupta (BBA'15)
Vanshika Gupta is a 4th year BBA - Marketing student at SP Jain School of Global Management with a passion for writing and content creation. She has written for several events and publications, including TEDxSPJainSydney and SP Jain MUN. As co-editor of SP Jain's first student-led magazine, Valour, she hopes to leave behind a legacy that will remain an instrumental part of the Jaguar experience long after she graduates.