Jeffrey Lau Kwet Sin (BBA Class of 2020) grew up watching cartoons and playing video games on the small island nation of Mauritius. What made him decide to pursue a career in business, and how did his Bachelor of Business Administration (BBA) degree from SP Jain help him in achieving his goals? We caught up with Jeffrey to find out.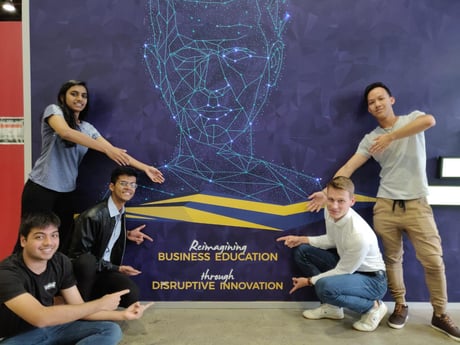 1. What led you to choose a degree and career in business?
Jeffrey: Back in high school, I adored learning Economics, Accounting, and Maths, and wanted to pursue my degree in a related field. I was also quite inspired by my parents' passion for their careers, and they always encouraged me to pursue my dreams.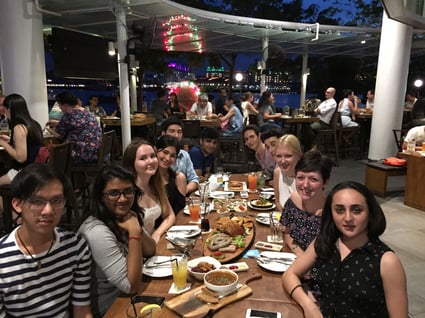 After graduating from high school, when I came across SP Jain's tri-city Bachelor of Business Administration, I knew immediately that this is the degree that would help me achieve my career goals. From the different cultural interactions to the incredible friendships you make along the way, SP Jain provides its students with the best global learning experience, and I am so glad that I joined this program 4 years ago!
2. How did your life change in the last 4 years?
Jeffrey: As cliché as it may sound, I was very shy and introverted when I joined SP Jain. SP Jain helped me build confidence in myself and develop the skills that benefit me in both my personal and professional lives. Studying in Singapore, UAE, and Australia was a true one-of-a-kind experience, and each of these countries had something unique to offer.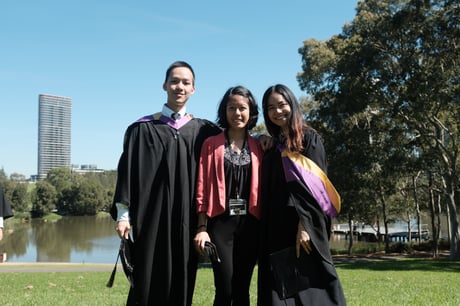 Studying with people from around the world, my time at SP Jain helped me understand how different cultures worked. For example, I thought politics was just a widely discussed topic back home, but I realised that in most countries around the world, it plays a very important role in people's day-to-day lives.
I was also able to get on the Dean's List multiple times, and got the opportunity to live, study, and work all around the world!
3. You mentioned working around the world. What was this experience like?
Jeffrey: It was beyond brilliant! In just 4 years, I interned at so many places – a feat I would have never thought to be possible before I joined this program. During Year 1, I worked at Marking Services Incorporated (MSI) in Singapore and also took up some part-time gigs at international hotel chains like Hilton, Marriott, and Hyatt. Later, I worked with PricewaterhouseCoopers in Mauritius, followed by my internships at Newland Global Group (NGG) and part-time at Michael Kors in Australia. After I graduated in 2020, I was able to secure a 2 months contract at a taxation company based in Brisbane, Australia.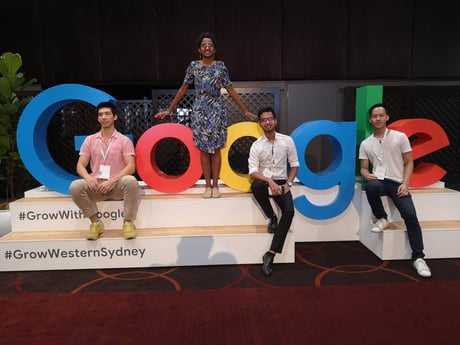 4. What does your life look like currently?
Jeffrey: A typical day for me now is made up of food, food, and food!
Professionally, I am currently working at a broker in Australia, building real-world business experience. One of my tasks involves analyzing the trades of clients and making sure that appropriate solutions and alternatives are provided to them.