Sand, sun and food -- what's not to like? Especially when you're exploring another culture at the same time. Which is why Dubai Jags headed to Kite Beach for the Dubai Food Festival March 11, on a trip organized by the Learning Team.
Students at S P Jain are constantly given opportunities to try new things -- like paddle boarding in the Arabian Gulf.
The enticing smell of different cuisines made everyone excited to hop out of the bus. Yum -- they checked out everything from Jamaican grills, sushi, Italian and Indian pizzas, American burgers, desserts, and organic salads to typical Arabic wraps. Some students chilled along the sand. The more adventurous went paddle boarding, kayaked, and even started an impromptu football game with other beach goers. The beach on Friday was packed with tourists and locals alike, everyone enjoying the cold water and ocean breeze despite the unwavering heat of the sun.
"It was my first ever experience to paddle-board," said student Ryna Brito. "It was one of the hardest water sports I've done. But it felt great to do it here in Dubai, where the sun scorches you and the water cools you off!" since the water was so cooling especially when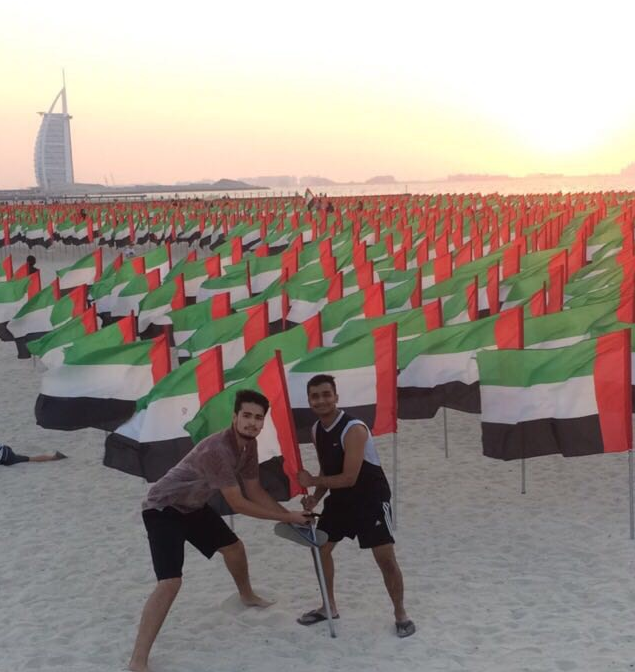 A beach outing with world-famous Burj Al Arab in the background? Only at S P Jain!
the sun was scorching hot!"
Rhys Mattila, a student from the US, had this to say. "I was expecting something different about the food festival; it wasn't at all like what you'd see in my home town. The day was really great. I made six new friends while playing football by the beach. You can always make an 'okay' day turn out to be amazing if you're with good company."
Navzeeth Bijayanandy, a student from Cambodia, said, "I really liked the food I tried at the festival. It was different from what we always eat everyday, which is good because you don't get that taste that often, like the Jamaican sandwich I got. Oh, and the best part about my meal was the beach view."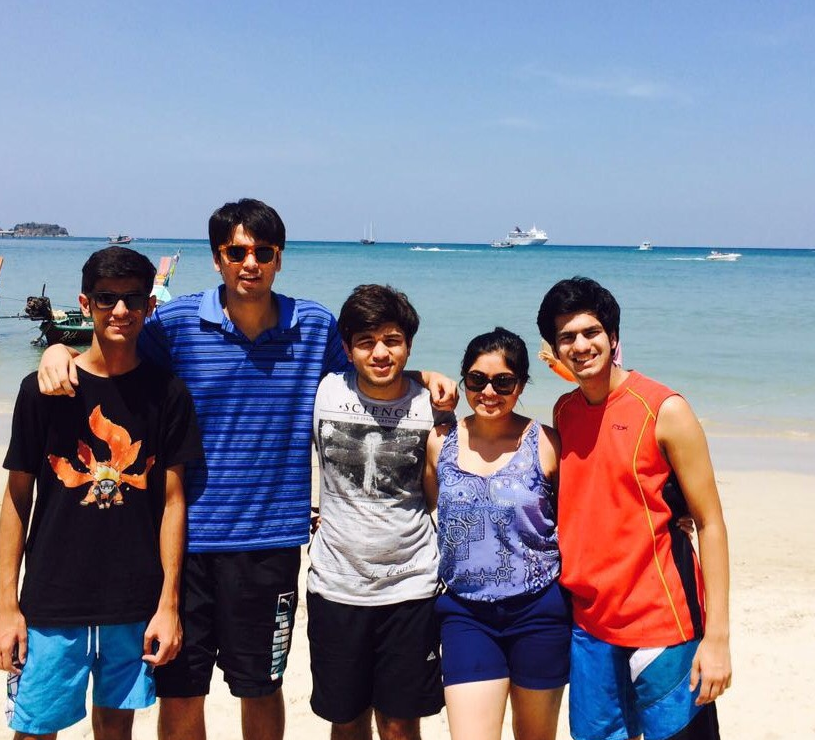 Varun Maheshwari, another student, agreed. "I really loved the beach. But having good food trucks at a short distance from the beach made it even better. I swam in the cold water and played some football with some friends. The Kite Beach rocks!"