As part of the Principles of Management course, BBA Jags at the Mumbai campus were treated by Prof. Shrinivas Shikaripurkar to a practical understanding of Total Quality Management (TQM) practices by touring the state-of-the-art facilities of TajSATS at Mumbai near to the T2 International Terminal.

TajSATS Air Catering Ltd. is a joint venture of the Indian Hotels Company, popularly known as the Taj Hotels Resorts and Palaces, and SATS, formerly known as Singapore Airport Terminal Services.
The Taj Hotels Resorts and Palaces is part of the Tata Group, India's largest business conglomerate. The Tata Group has 98 companies spread across 80 countries in 6 continents. SATS is a leader in airline catering and ground handling services in Asia.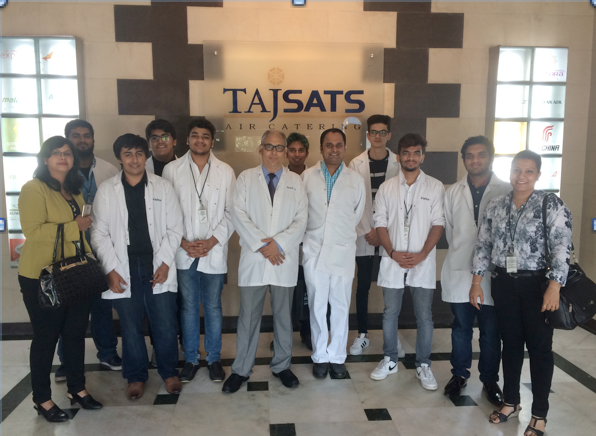 After refreshments, the visit began with a brief presentation by the Learning & Development Manager on the TajSATS legacy, its current processes and clientele. This was followed by an hour-long tour of the actual facility where the students were briefed about quality practices by the head chef.
TajSATS strictly adheres to ISO 22000:2005 standards and leverages the HACCP approach towards food safety from biological, chemical and physical hazards during the production process. BBA Jags were taken through the various CCP steps while touring the facility including receiving area, sorting area, preparation area, storage area and dispatch area.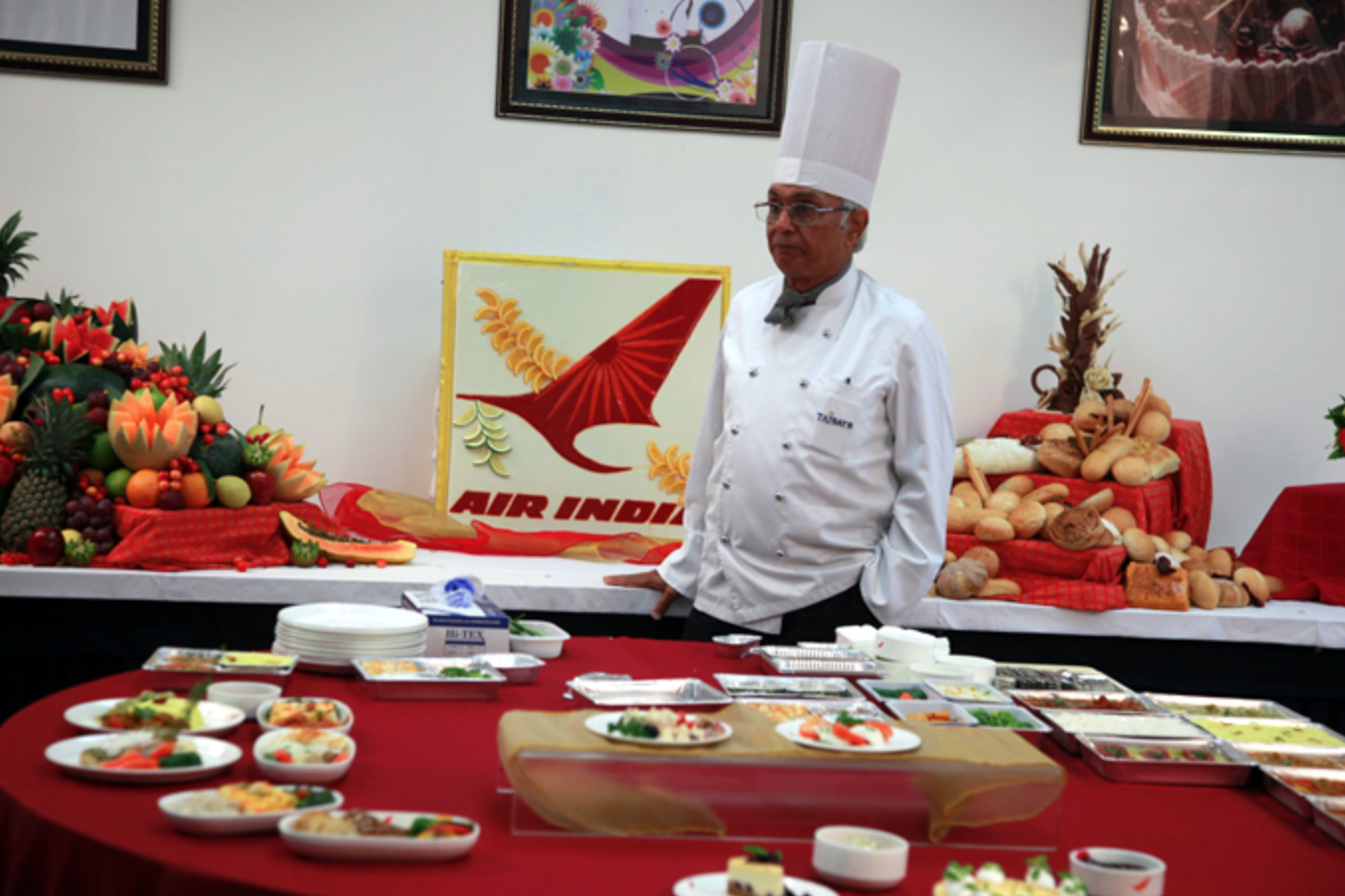 This visit was followed by a Q&A session where the Jags posed a volley of questions to the organisers.
Students reported that they learned a lot. "Seeing how management is done behind the scenes was truly a magnificent experience," said Sahil Matlani.
Vijayendra Chavan agreed. "TajSATS is a great examples of a customer-oriented enterprise, and it was great to see how it worked like clockwork."
"Seeing HACCP practices in action was really exciting," Dhairya Khimani added.