This year, Dan Ng (BBA Intake of '17) decided to pursue his sophomore year at ESADE in Barcelona, Spain. How is the Study Abroad Program helping Dan? We caught up with him to find out!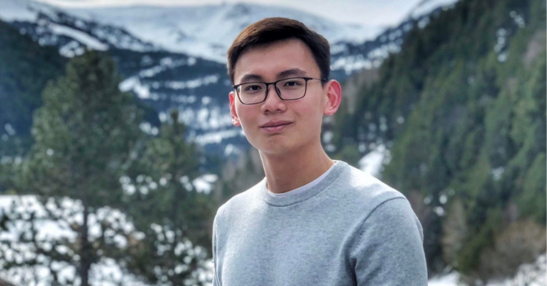 Q. What made you want to study at this location?
Dan: I've always wanted to learn to speak Spanish. I thought to myself that If I really want to grab hold of the language and culture, I will need to emerge from my comfort zone and throw myself into a world where no one would understand me and vice versa. Moreover, Spain has one of the lowest costs of living in Western Europe. Barcelona's public transport system is way beyond my expectations. It is so well connected among the barrios (neighbourhoods) and it is an extremely walkable city. There's absolutely no need for me to worry about getting home at 4 AM after partying in Barcelona.
Q. How is this exchange benefitting you?
Dan: As an exchange student (sophomore) in ESADE, I was given the opportunity to choose the subjects in which I'd like to learn in order to develop my career in the financial industry. Among all the subjects that I have chosen, I find one particularly interesting – Asset Pricing. It is quite intense, but luckily for us, the professor is a highly experienced private banker and his way of teaching really helps me grasp the subject.
This exchange has also helped me a lot in my personal development. Being alone in a foreign country (especially when you don't speak their language) is a little terrifying and this has forced me to become more independent and to learn more about the world (the politics, the economy, and the cultures of the Catalans and the Spaniards). Having studied in three countries within a span of two years is making me look at things from a global perspective and I'll have to thank SP Jain for this opportunity to expand my horizons.
Q. Did you learn any new language during the exchange? What is your favourite phrase in this language?
Dan: I did learn a few phrases of Spanish both from the local linguist and from the mobile application, Duolingo. Spanish is no doubt one of the sexiest languages in the world and here are some of my favourite phrases that I've picked up during my stay in Spain:
Hola guapo, ¿cómo puedo ayudarle? (Hello handsome, how can I help you?) – personal favourite
¿Quieres ir al partido de fútbol? (Do you want to go to the football game?)
Muy bien (Very well)
Me encanta café. ¿Quieres ir a tomar una taza? (I love coffee. Do you want to grab some?)
Q. What is the weirdest thing you ate during this exchange?
Dan: Spain, in comparison to other European countries, has a lot to offer when it comes to food. Some of the weirdest food that I've ever tasted in Barcelona are Pa amb tomàquet (bread with raw tomatoes), Mel i mató (fresh white cheese with honey) and Arròs negre (Squid ink paella). The cava in Spain tastes really good too. The food that I've mentioned sounded quite weird to me when I first heard of them. But after travelling to so many countries, I can confidently say that Spanish food is undoubtedly one of the best foods I've ever tasted.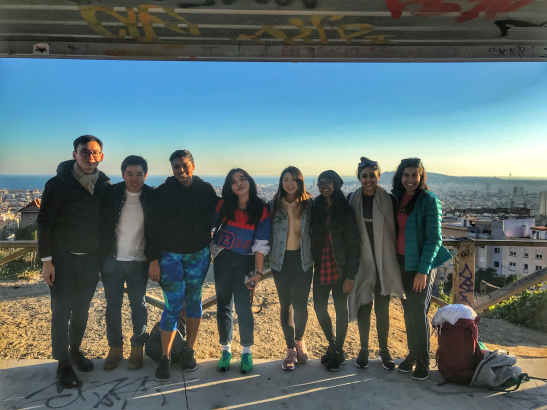 Q. Describe your favourite day at this exchange.
Dan: One of my favourite days in Spain was when a group of friends and I decided to go on a food hunt. That was the day where all of us had the aforementioned weird food. We had almost all the food that was on our list. Paella, Sangria, Conejo, Pa amb tomàquet, Crema catalana, Mel i mató, Cargol, Cava, Mar i muntanya, calçot, churros con choocola, tapas, and so on. That was indeed a fun day for all of us.
Q. Was there anything unique about studying abroad in Barcelona at this time?
Dan: As I was here towards the end of winter, there were lots of festivals/celebrations going on in Spain. I could witness Las Fallas (it celebrates the arrival of spring), Sitges Carnival, Easter Day, Sant Jordi (Catalunya Valentine's Day), and many more. Needless to say, Spain is full of festivities and I'm so glad I was able to witness them during my exchange.
Q. What housing options were you able to choose from during this time?
Dan: I'm currently living with a friend of mine, Lyam Ramllol, who's also an SP Jain student. We rented a place in the centre of Barcelona (10 minutes away from La Sagrada Familia), since we didn't want to miss out on the fun. The rent and utilities are relatively cheaper in Spain as compared to other Western Europe countries.
Q. What advice would you give another student who wants to study at this location?
Dan: If you're a cost-conscious student, I think Barcelona is a good place to study. Prior to arriving in Barcelona, it is always crucial to learn some Spanish phrases - asking for directions, allergens in foods, and so on (Catalans don't speak English well). Contrary to other Asian countries (where everyone's concerned about the $$$), Catalans are very chill when it comes to work. Do not be surprised if you're unable to do your grocery shopping on a Sunday. Pickpocketing is also one of the common delinquencies in Barcelona (always take care of your belongings!). On the bright side, Barcelona is mostly sunny. Remember to bring your swimming attire when you're coming to study at ESADE!
When it comes to studying, most of the courses offered to exchange students are intensive courses. Therefore, do not be shocked when you'll need to stay in a lecture hall for over three long hours. I personally have had three back-to-back classes for nine hours straight and believe me, it was so hectic. Time management is super important if you're planning to travel across Europe. Nonetheless, ESADE is a superb choice for exchange students with a budget. Always keep an open mind when you're in Barcelona because the fun never ends over here.